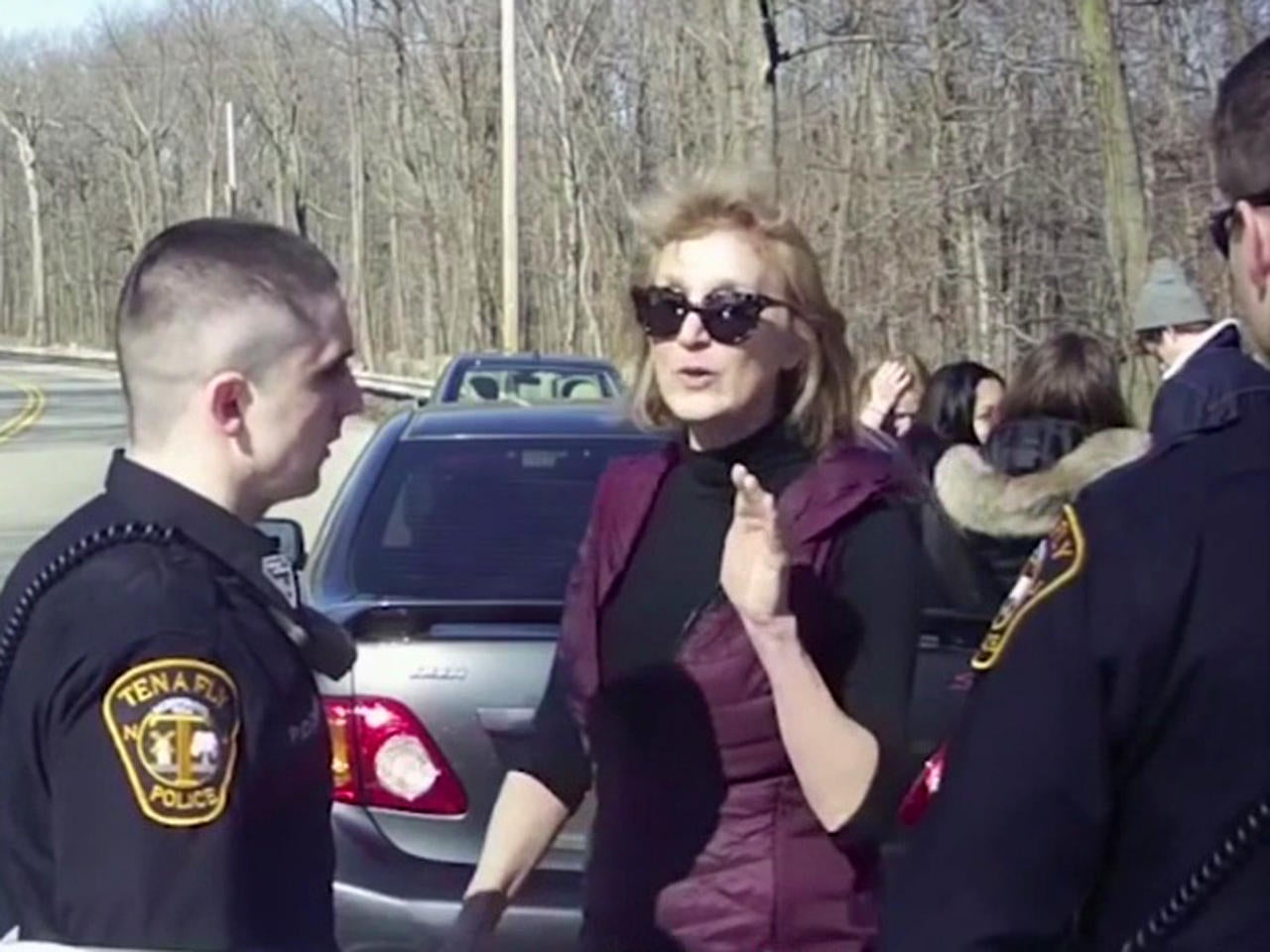 Video shows Port Authority official who abruptly resigned cursing at officers
TENAFLY, N.J. -- A Port Authority of New York and New Jersey commissioner who abruptly resigned last week was caught on camera cursing at two police officers during a traffic stop. The Tenafly Police Department released the video Tuesday showing Caren Turner attempting to pull rank on the officers.
Turner's daughter was a passenger in a car that was pulled over for an expired registration March 31. Turner was apparently called to the site of the traffic stop to pick up her daughter and her friends.
The video also shows the Democratic lobbyist becoming increasingly agitated with the responding officers.
"You're just here as the ride, right?" one officer asks Turner when she introduced herself.
"No I'm not," Turner said. "I'm here as a concerned citizen and friend of the mayor and been in Tenafly for 20 years."
When Turner asked what happened, the officer said that the driver had all of the information and that he could provide it to Turner.
"No, no, no, no, I need to know," Turner said.
"No, you don't need to know," the officer said. "You are not involved here. You're picking them up."
"No, no, no, I'm involved," Turner said. "Trust me, I'm very involved."
When she asked again why the car was pulled over, the other officer addressed Turner as "miss."
"No, don't call me miss," Turner said. "I'm commissioner. Thank you."
Turner shouted an expletive at the officers when she was told that she may take the group from the car away.
"You may not tell me when to take my child," Turner said. "You may shut the f--- up and not tell me when I may take my kid and her friends, who are Ph.D. students from MIT and Yale. You may tell me nothing."
Turner didn't return a call seeking comment.
Both the Port Authority and Tenafly Police Chief Robert Chamberlain say the video shows Turner was right to resign. She also served as the bistate agency's ethics chair.
Turner was appointed to the Port Authority last year by former Republican New Jersey Gov. Chris Christie.
Thanks for reading CBS NEWS.
Create your free account or log in
for more features.