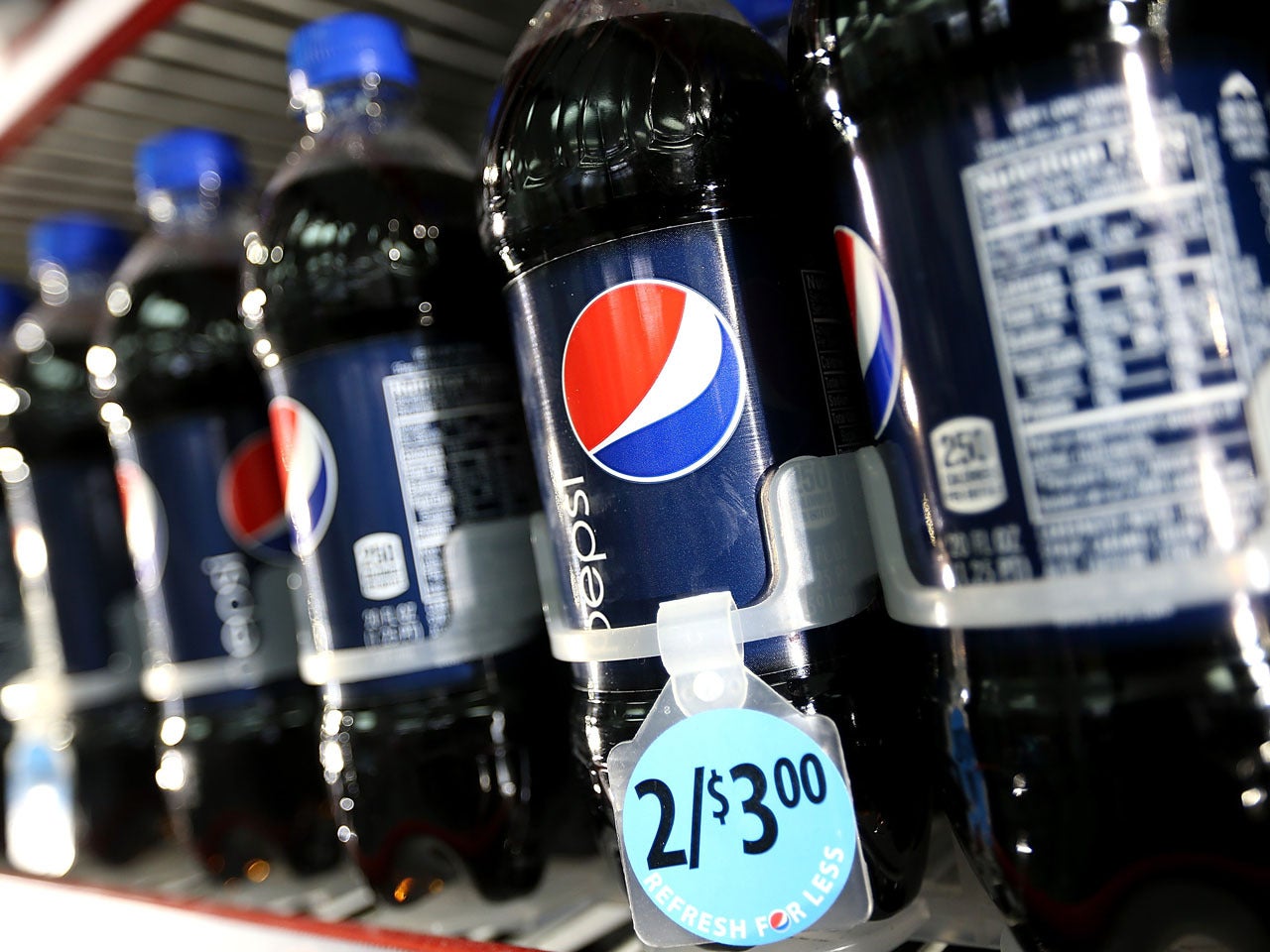 Caramel coloring chemical linked to cancer found in "too high" levels in some colas
Consumer Reports is warning the caramel coloring that gives cola its brown hue may be dangerous in the levels its found in some popular soft drinks.
"There's no reason why consumers should be exposed to an avoidable and unnecessary risk that can stem from coloring food brown," toxicologist Dr. Urvashi Rangan, executive director of Consumer Reports' Food Safety & Sustainability Center, said in a statement.
Researchers at the magazine tested dozens of cans and bottles from a variety of popular brands looking for levels of the artificial chemical used for coloring, 4-methylimidazole (4-MeI).

Previous studies of 4-MeI have found long-term exposure to the chemical caused lung cancer in mice, according to the California Office of Environmental Health Hazard Assessment. That prompted the state to add 4-MeI to its list of potentially toxic chemicals under Proposition 65, which requires warning labels on products containing concerning levels of the chemical -- in this case 29 micrograms of 4-MeI per can or bottle.
Consumer Reports tested 81 cans of soda purchased between April and September 2013 from New York and California metropolitan areas. The researchers tested another 29 samples from the same areas for products that initial tests showed exceeded the 29-microgram amount of 4-MeI.
On all tests, Pepsi One and Malta Goya sodas contained levels of 4-MeI higher than 29 micrograms, and the products purchased in Calif. did not have the warning labels.
Results on Pepsi One ranged from 39.5 micrograms of 4-MeI to 195.3 micrograms of the chemical. Malta Goya contained a whopping 307.5 to 352.5 micrograms depending on the test date and purchase location.
For samples tested in California, Consumer Reports said it notified the state's attorney general to investigate to see whether Prop 65 was violated.
Initial tests of regular Pepsi found 24.8 micrograms and 174.4. micrograms of 4-MeI in cans sold in Calif. and N.Y. respectively. The next round of testing found 29.1 micrograms and 32.4 micrograms of 4-MeI in those states. Diet Pepsi tests showed similar results.

Whole Foods' 365 Everyday Value Dr. Snap soda contained 55.9 micrograms of 4-MeI in initial N.Y. tests, but dropped to 9.9 micrograms in the next testing phase.
"The fact that we found lower amounts of 4-MeI in our last round of tests suggests that some manufacturers may be taking steps to reduce levels, which would be a step in the right direction," Rangan said.
Coca-Cola, Coke Zero and Diet Coke's initial tests showed around or below 4 micrograms of 4-MeI in samples. A &W Root Beer contained 24.2 micrograms of 4-MeI in California and around 22 micrograms from New York cans, which also did not violate the law.
But Rangan says manufacturers have choices to pick alternatives that contain lower levels of the chemical.
"It's possible to get more than 29 micrograms of 4-MeI in one can of some of the drinks we tested," said Rangan. "And even if your choice of soft drink contains half that amount, many people have more than one can per day."
The magazine called on the Food and Drug Administration to set federal limits for 4-MeI in foods, and to require manufacturers to list the chemical on ingredient labels. Now, the labels only have to state "artificial color" or "caramel color."
In response to the study, the FDA told the Associated Press it is conducting new safety studies on the products containing 4-MeI, but noted it's been studied for decades. The agency said it has no reason to believe its unsafe.
"These efforts will inform the FDA's safety analysis and will help the agency determine what, if any, regulatory action needs to be taken," agency spokeswoman Juli Putnam told AP.
PepsiCo said it is "extremely concerned" about the new Consumer Reports study and believes it is factually incorrect, spokesperson Aurora Gonzalez told AP.
"All of Pepsi's products are below the threshold set in California and all are in full compliance with the law," she said.
Recently, other consumer watchdog groups have raised concerns about the caramel coloring chemical found in colas. The Center for Environmental Health conducted tests of Pepsi products in July, and announced researchers found high levels of the possible carcinogen.
In March 2012, the Center for Science in the Public Interest (CSPI) raised concerns in a new report, estimating about 15,000 cancers could be caused by the levels of 4-MeI currently found in drinks.
Shortly after, Coca Cola announced it would be switching to a low-4MeI formula, while still maintaining the product has always been safe.
Thanks for reading CBS NEWS.
Create your free account or log in
for more features.