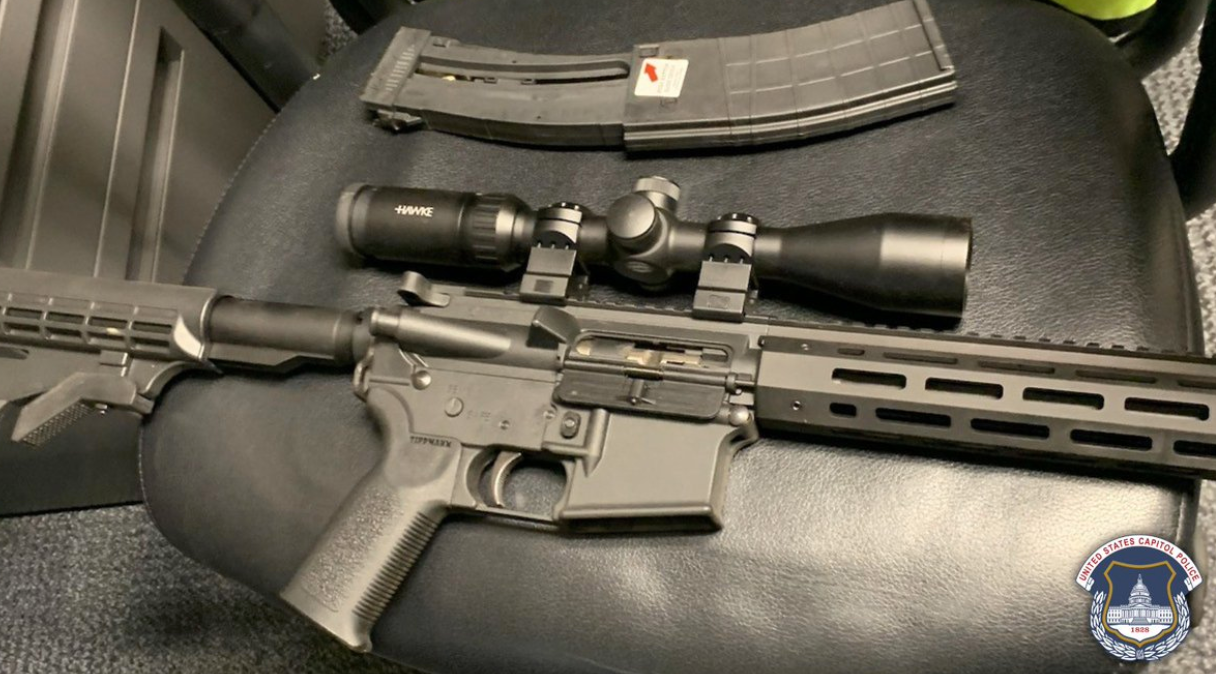 Capitol Police confiscate assault-style rifle from delivery truck near Capitol Hill
The U.S. Capitol Police on Friday confiscated an assault-style rifle with an extended magazine, partially wrapped in a blanket, from a delivery truck before it reached Capitol Hill.
The driver, 57-year-old Michael J. Donohue of Maryland, faces charges for possession of an unregistered firearm, possession of unregistered ammunition and unlawful activity, according to Capitol Police.
Shortly after 5 a.m. Friday, a U.S. Capitol Police (USCP) screening spotted the firearm, partially wrapped in a blanket in the back seat of a Ford truck, at an off-site delivery facility where Capitol police inspect delivery vehicles before they reach the grounds of the Capitol.
USCP said in a news release that although the case is still being investigated, "there is no evidence that shows this person was targeting the Congress or the Capitol Complex."
"This serves as yet another reminder that all weapons are prohibited from Capitol Grounds," said U.S. Capitol Police Chief Tom Manger. "I thank our entire team at the off-site screening facility from stopping this gun before it came anywhere near the U.S. Capitol Complex."
U.S. Capitol police officers confiscated about 40 guns on or near Capitol grounds last year, according to the release, mostly from people driving through the area. Even guns that are legally registered in another state, are banned in the Capitol Complex.
Last October, several guns were recovered and three people were detained when authorities investigated a suspicious vehicle near the Capitol. In January 2022, a woman was arrested outside the headquarters for the U.S. Capitol Police after police saw a gun case and the butt of a long gun in her vehicle.
— Caroline Linton and Scott MacFarlane contributed to this report.
Thanks for reading CBS NEWS.
Create your free account or log in
for more features.