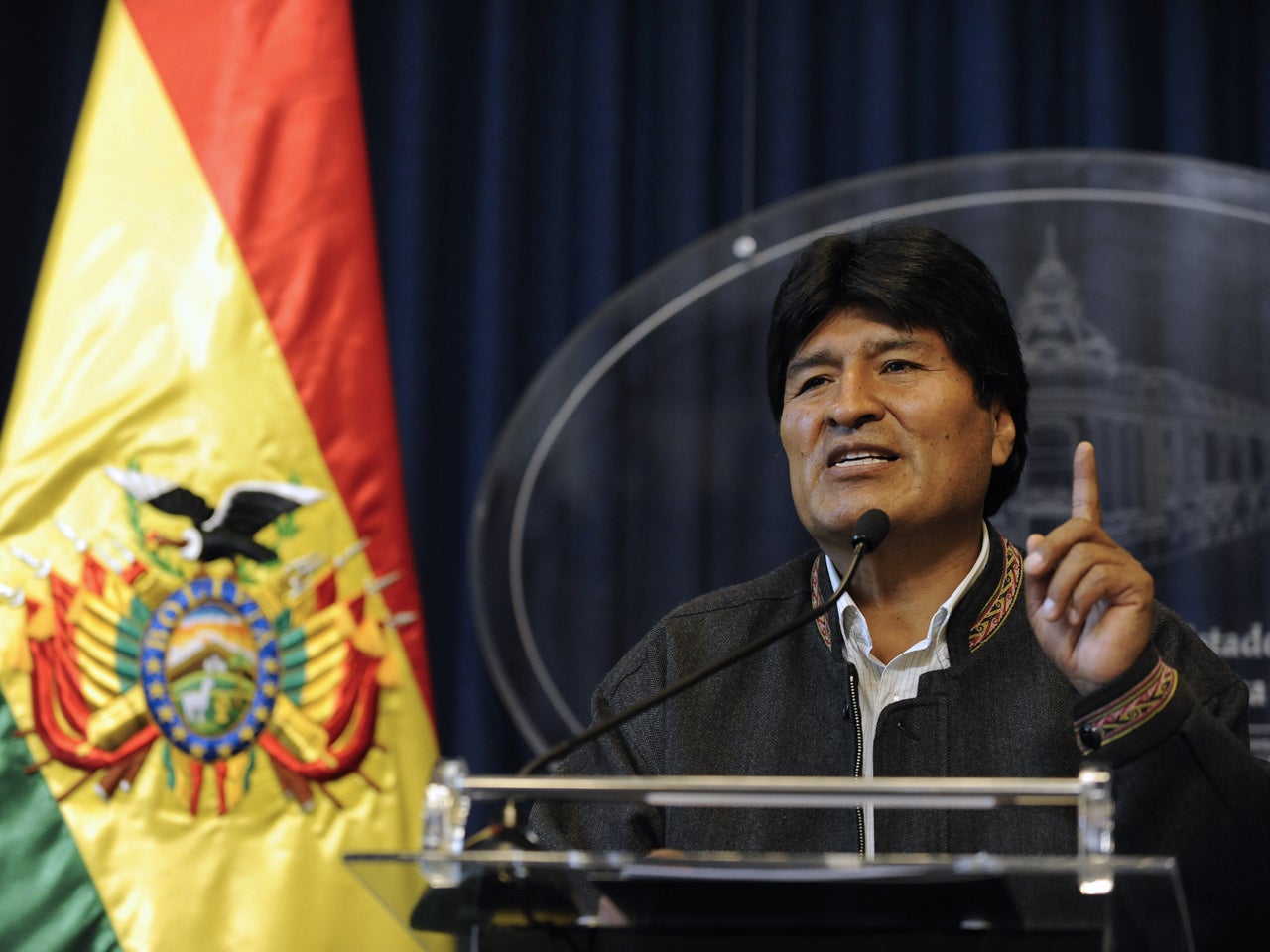 Can Bolivia teach the U.S. how to fight drugs?
LA PAZ, BoliviaCould Bolivia have a lesson to teach the United States about the war on drugs?
Ever since Evo Morales was elected president in 2006, La Paz and Washington have been at odds over the flow of cocaine across the impoverished Andean country's borders.
A former coca growers' leader, Morales has repeatedly defended the right of Bolivians to cultivate the plant -- the key ingredient in the illegal drug.
Andeans have also traditionally chewed its leaves for a mild, harmless high -- similar to that from a cup of coffee -- long before a German chemist discovered how to process cocaine from it in 1859.
Morales even kicked out the U.S. Drug Enforcement Administration in 2008.
However, Bolivia's go-it-alone approach may be yielding better results than the U.S.-designed strategies adopted by the other two main cocaine-producing nations, Peru and Colombia.
According to the United Nations, Bolivia was the only one of the three that reduced its coca cultivation in 2011, the most recent period for which results are available.
That year, the total number of hectares of coca grown fell 12 percent to 27,200 (67,212 acres) in Bolivia. In Peru it grew 5.2 percent to 64,900 (160,371 acres) and in Colombia it went up by 3 percent to 64,000 (158,147 acres).
That success begs the question of whether the US State Department will finally "certify" Bolivia as having made genuine and significant efforts to stop the drug trade.
Through its annual certification process, Washington gives -- or withholds -- its seal of approval to different countries' counternarcotics policies, which influences whether they receive aid or trade benefits.
According to the State Department's 2012 report, Bolivia had "failed demonstrably to meet its obligations under international counternarcotics agreements."
However, the same report gave the thumbs up to Colombia and Peru, both strong U.S. allies, despite the fact that both saw coca cultivation rise.
"We cannot understand this political decision," says Sabino Mendoza, head of CONALTID, the Bolivian government's anti-drugs agency. "The fight against the illegal trafficking of drugs is high priority for this government."
Many Bolivians suspect the certification process may be influenced by outside issues.
Morales is a vocal critic of what he regards as U.S. economic "imperialism" in Latin America and was a close ally of the late Venezuela President Hugo Chavez.
"Bolivia has actually taken a strong position against cocaine," says Daniel Mejia, who heads the University of the Andes' Center for the Study of Drugs and Security, in Bogota.
"The problem is there is disinformation in the United States, and that Morales opposes fumigation [spraying drug crops from the air], which has caused tremendous collateral damage here in Colombia to human health and the environment."
"They are therefore viewed as 'not collaborating' because they are not doing things in the form the U.S. is demanding, even though they are implementing their own policies."
Morales' approach involves "negotiated eradication," in other words dialogue with the coca growers instead of their demonization, and learning what they require to stop growing the plant.
That contrasts starkly with the U.S. approach of fumigation -- the spraying of crop-killing chemicals -- and forced eradication, when soldiers destroy the plants against the wishes of largely impoverished growers.
Fumigation in particular has been controversial because of its alleged adverse impact on human health and the environment.
"This is the policy that works for us," Mendoza says. "It is fairer to the growers but also, most important, it yields better results.
"With negotiated eradication, we don't have to worry that as soon as the soldiers have gone, the growers just replant more coca."
As part of the process, the Bolivian government also supports farmers developing alternative crops.
Mendoza proudly cites how farmers in the Yungas -- the lush, hilly region where the Andes and Amazon meet -- are now producing premium coffee for the first time.
That improvement in quality has enabled them to raise the price for a 110-pound sack of beans from around $30 to more than $100, he says.
Bolivia's approach has also won important backing from its neighbor, Brazil, where most of its cocaine is headed and helped fuel ferocious drug wars in the slums of Rio and other major cities.
After the United States, the world's largest cocaine market, Brazil is in second place with between 60 percent and 70 percent of its supply coming across its 2,126-mile jungle border with Bolivia -- longer than the US-Mexico frontier.
However, Brasilia and La Paz now cooperate closely on border security, including both cocaine and contraband, and last year Brazil gave Bolivia equipment including eight helicopters to monitor the frontier.
"We have a relationship of trust with the Bolivian government. We don't understand the U.S. approach," a source at the Brazilian Embassy in La Paz said. "The Bolivian government is getting results and we believe you need to support them rather than criticize them."
Bolivia's counternarcotics efforts also won praise from others contacted by GlobalPost, including private security analysts Control Risks and the Beckley Foundation, a British drug policy reform group that works in Latin America.
As Washington gears up for its 2013 certification report, many in Bolivia wonder whether it will take the country's recent successes in reducing coca cultivation into account.
"As Bolivians, we feel we are not being listened to," Mendoza says. "It makes no sense. Who best knows our national territory, our national idiosyncrasies, the reality of our country? Imposing a policy on us is just a bad recipe."
This story originally appeared on Global Post, and was written by Simeon Tegel.
Thanks for reading CBS NEWS.
Create your free account or log in
for more features.