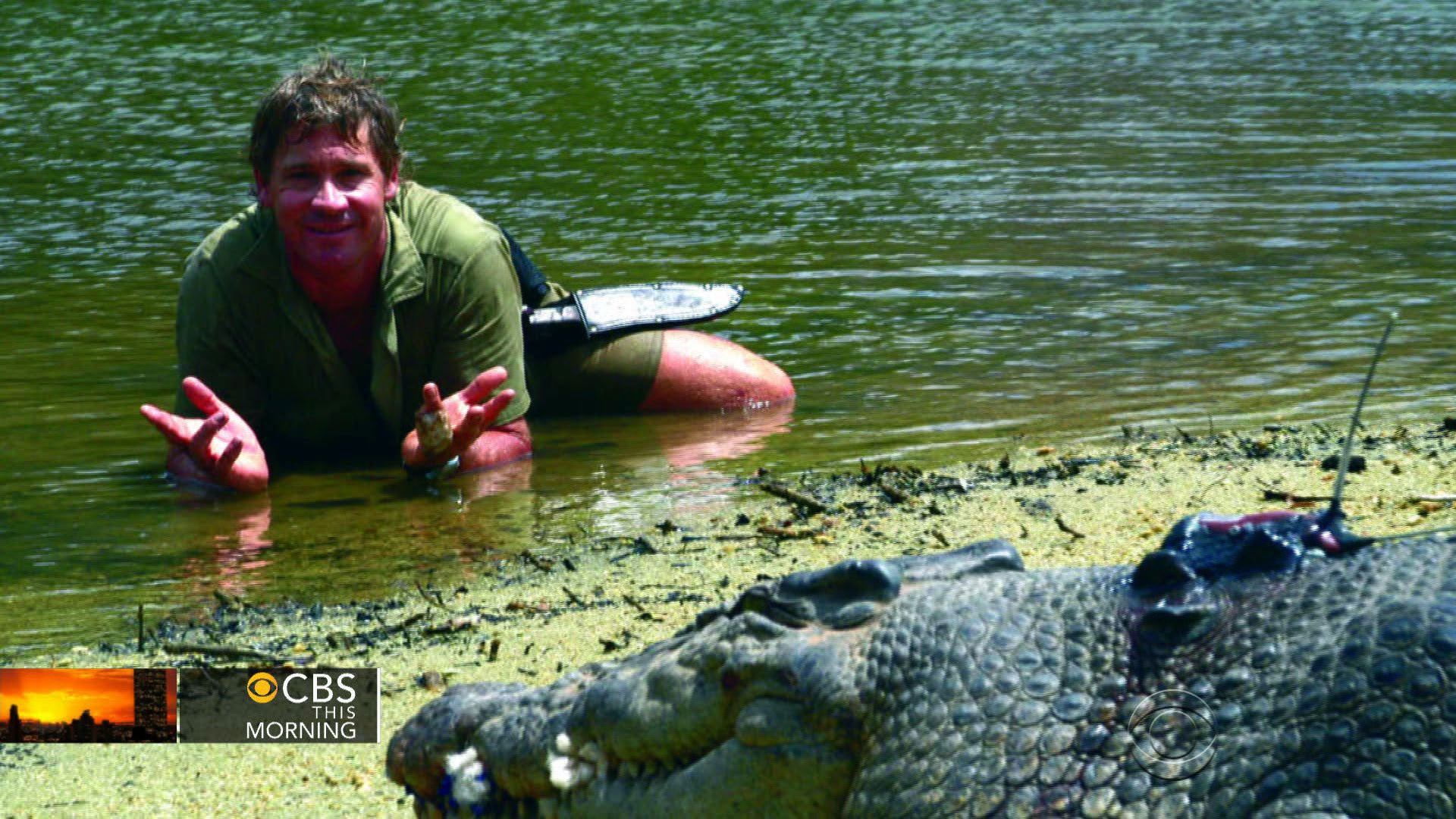 Cameraman recalls "Crocodile Hunter" Steve Irwin's last words
Steve Irwin, known around the world as the crocodile hunter, was killed by a stingray more than seven years ago, off the Northeastern coast of Australia while diving with cameraman Justin Lyons.
"I had the camera on. I thought, 'This is going to be a great shot. It's going to be in the documentary for sure - fantastic.' And all of sudden (the stingray) propped on its front and started stabbing wildly with its tail," Lyons told Network 10's Daniel Sutton.

Irwin had made a career out of close encounters with dangerous animals and when he died, he was filming a documentary called "Oceans' Deadliest."

"It was only when I panned the camera back that I saw Steve standing in a huge pool of blood," said Lyons.

They got back in the boat and that's when Lyons saw the two inch wide gash over his friend's heart.

"They've got a venom on their barb, so I'm sure it was excruciatingly painful," he said. "He had an extraordinary threshold for pain, so I knew that when he was in pain it must have been painful."
Irwin was having trouble breathing. Lyons says even if they'd gotten to a hospital immediately, he believes it would have been too late.

"I was saying to him things like 'Think of your kids Steve. Hang on. Hang on. Hang on,'" said Lyons. "And he just sort of calmly looked up at me and said 'I'm dying.' And that was the last thing he said."

Irwin grew up on his parents' wildlife park and spent his life surrounded by animals. Since his death, his wife and children have carried on his work in wildlife conservation.

To see Daniel Sutton's full report, watch the video in the player above
Thanks for reading CBS NEWS.
Create your free account or log in
for more features.