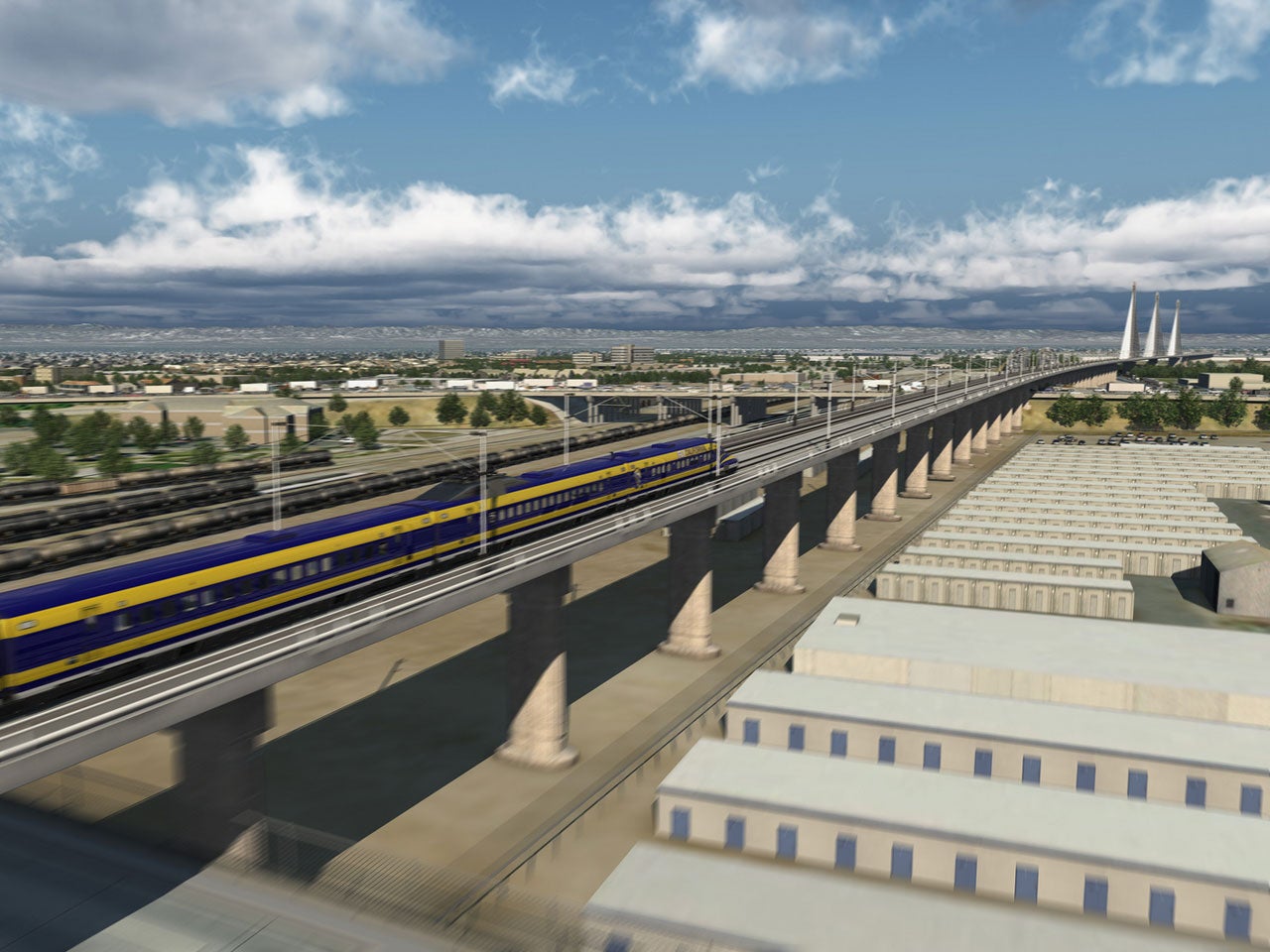 California's bullet train project ready to break ground
FRESNO -- After years of planning and legal challenges, California's $68-billion bullet train is finally about to break ground.
Work on the first leg of the system gets underway in Fresno, Tuesday, reports CBS San Francisco. Once completed, it will be the nation's first high-speed rail system.
Traveling faster than a Ferrari at 220 miles per hour, the bullet train will slash in half the six-hour drive from northern to southern California. The multibillion-dollar project is due to run bullet trains from the Los Angeles basin to the San Francisco Bay area in the 2020s.
Diana Gomez with the High-Speed Rail Authority said the new electric rail system will help end congestion on our crowded freeways and also help to improve air quality.
"Our goal is to have a train running from San Francisco to Los Angeles," she said.
The rail system will also bring local jobs, she adds.
Construction will begin in the Central Valley, a move rail officials hope will prove cost-effective.
"We can get a lot more miles built in the Central Valley -- cheaper than Los Angeles or San Francisco, and we need this leg to start testing the system," said Gomez.
There is still a lot of legal work left to be done to complete the project.
The Fresno Bee reports reports that authorities as of mid-December have acquired just 101 of the 525 parcels of land required for the first segment from Fresno.
Opponents of the project believe high-speed rail comes at a devastating price.
In fact, Kathy Omachi with Chinatown Revitalization, Inc., said Tuesday's groundbreaking is the beginning of the end for her community.
"We will not survive this project," she said.
Omachi points out the project is going to block off Chinatown's streets and force the demolition of many buildings in the neighborhood.
Still, supporters believe high-speed rail will be worth the sacrifice.
"Our project is going to transform how we move around in the state," said Gomez.
Governor Jerry Brown has been a vocal supporter of the project since the 1980s. He will be on hand for Tuesday's groundbreaking.
Thanks for reading CBS NEWS.
Create your free account or log in
for more features.