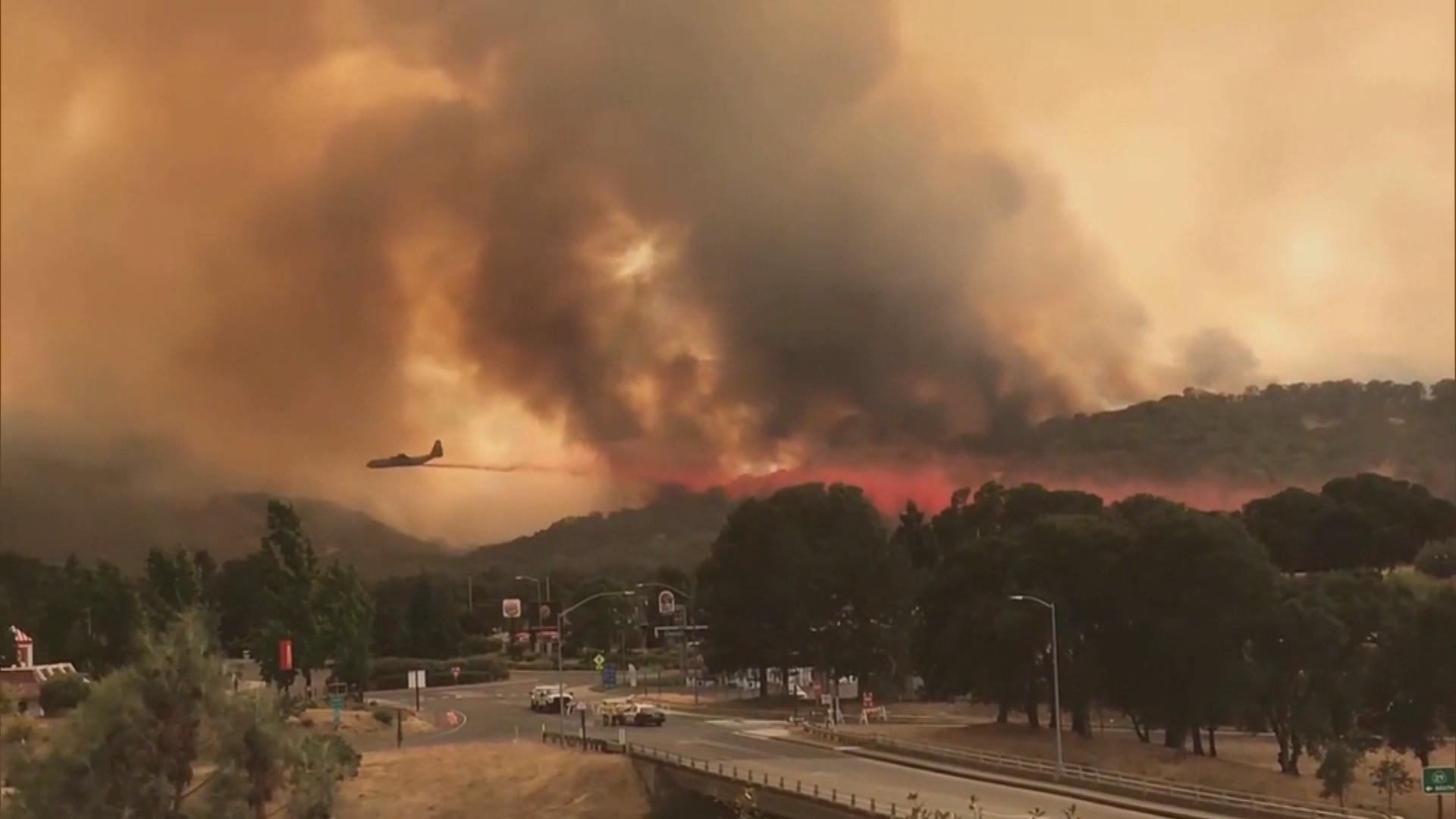 Dual Northern California wildfires threatening 10,000 structures
California remains under siege as fast-moving wildfires continue to threaten more than 14,000 buildings in the northern part of the state. Among the most active are the so-called Mendocino Complex fires -- two different fires burning near each other about 90 miles north of San Francisco. One blaze reportedly came within a mile of the city of Lakeport on Monday before firefighters pushed it back.
The two blazes have destroyed seven homes, reports CBS News' Mireya Villarreal, and officials say they're threatening more than 10,000 additional structures. The weather remains hot, dry and windy, and firefighters are doing all they can to stop keep the flames from moving from the hills to homes.
There are now 17 large fires burning across California.
The Mendocino Complex fires are burning through rugged terrain in the hills of Lake County, moving quickly enough to threaten highly populated towns nearby.
"You can see how thick this vegetation is. If there's a fire that comes into an area like this, you can't put personnel in here," Cal Fire's Will Powers said. "The aircraft, the helicopters that are working this fire, that is the best approach to fight a fire like this."
With the winds picking up late in the afternoon, you could actually see flames building up near a lot of homes, which is why crews came into the area. They are laying down hoses and building lines to try to protect structures.
Many families had to pack up twice in the past two days when the first shelter they went to had to be evacuated itself Monday. Still, not everyone is complying with the mandatory evacuation orders. Resident Juan Soria said he's staying put even though he saw his neighbor's field catch fire.
"If my life is in jeopardy, I'm not going to risk it for material things but as long as I can defend it, I will," Soria said. "This is all I got. This is all I got."
The strain of battling the blazes is taking a toll on the firefighters. One fire official said the demands aren't just physical, but mental. Many on the front lines are not only dealing with the long, strenuous hours, but the long periods of time away from friends and family, as well.
Thanks for reading CBS NEWS.
Create your free account or log in
for more features.