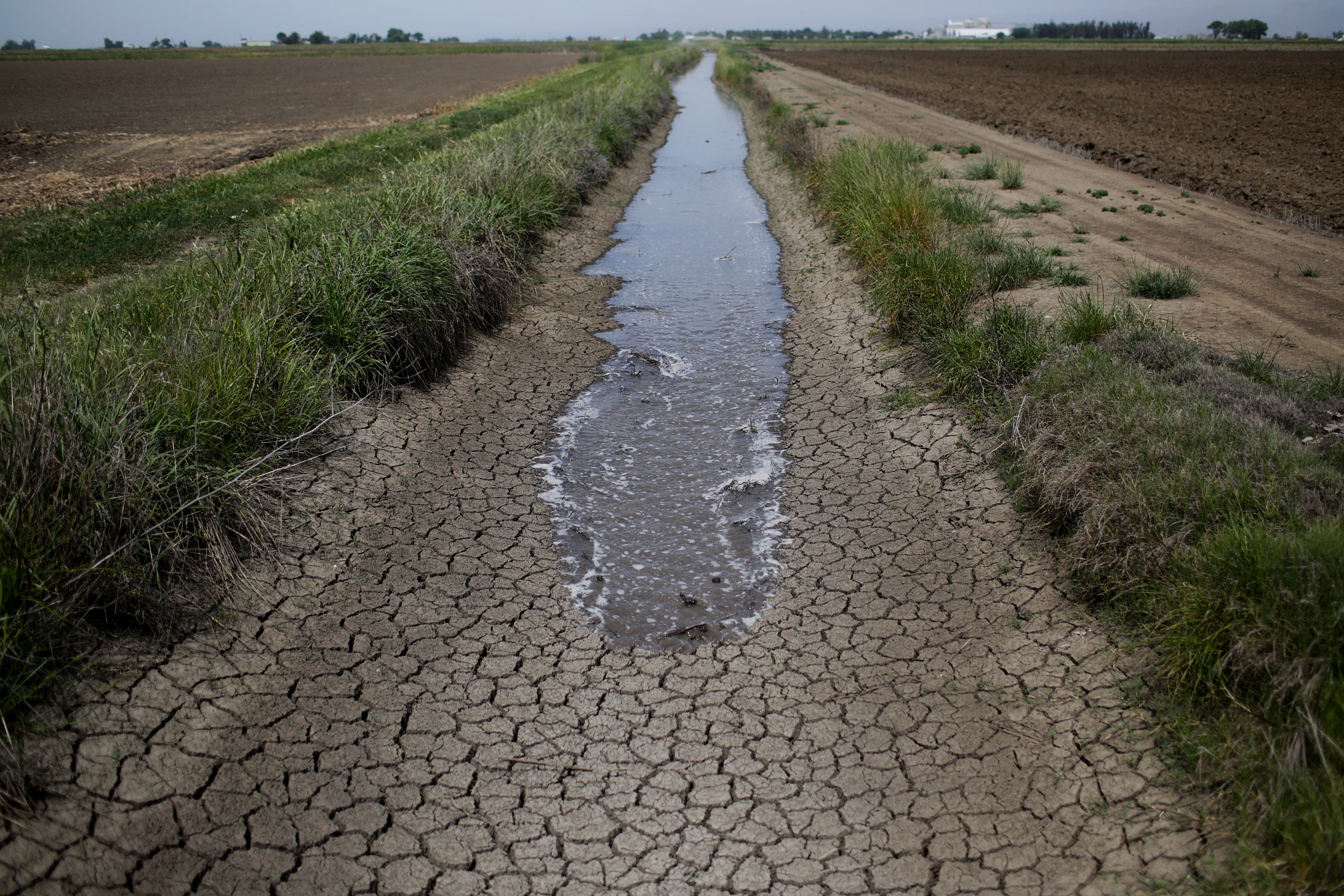 How long can Calif. farmers dodge water restrictions?
As California enters its fourth year of drought, the governor is not backing down from his mandatory water cutbacks. But critics say the new measures don't focus on the biggest water users in the Golden State, and the $46 billion farming industry is getting a pass -- for now.
California's Central Valley is home to some of the richest farmland in the world. It is where nearly half of all the nation's fruits, vegetables and nuts are grown. But while agriculture accounts for just 2 percent of the state's economy, it accounts for roughly 80 percent of California's usable water, reports CBS News correspondent Ben Tracy.
"I don't think that we can sustain agriculture at the level that we have been. The water supply just isn't there," NASA's senior water scientist Jay Famiglietti said.
Famiglietti recently made headlines around the world when he warned that California has just one year's supply of water in its reservoirs. He said the issue is no longer just about California's nearly empty reservoirs, but it's about farmers pumping out massive amounts of groundwater to try to keep their crops alive.
"Over the last few years we've lost about five and a half trillion gallons of water per year just in groundwater, so it's a huge amount of water," Famiglietti said.
Yet last week when Gov. Jerry Brown ordered an unprecedented and mandatory 25 percent cut in water use statewide, agricultural use was exempted. Brown defended his actions Sunday, saying farmers have already left nearly half a million acres unplanted and need access to water to survive.
"Of course we could shut it off if you don't want to produce any food and import it from some other place. Theoretically you could do that, but that would displace hundreds of thousands of people, and I don't think it's needed," Brown said on ABC "This Week."
The mandatory 25 percent cuts to water use will hit urban areas hard. Some people are draining their swimming pools, letting their lawns die and counting how many times they flush the toilet. But in reality, just 12 percent of the state's water is used by Californians at home.
If the drought continues, Famiglietti said farmers will no longer be spared.
"Restrictions on agriculture because of the dire situation we are in are inevitable," Famiglietti said.
Thanks for reading CBS NEWS.
Create your free account or log in
for more features.