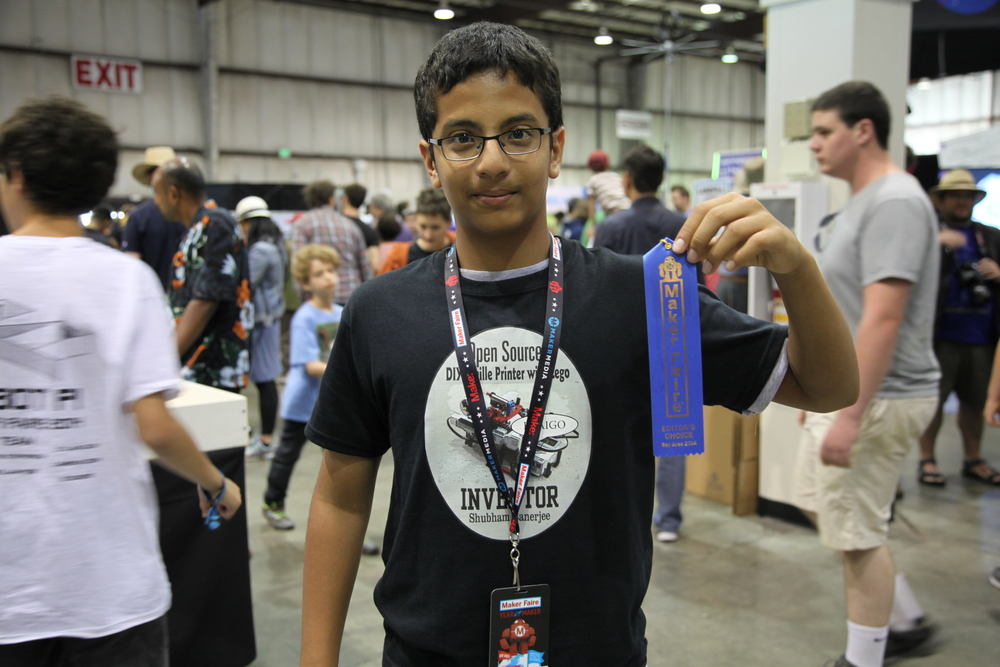 How Silicon Valley's teen phenom will help blind
In a room full of entrepreneurs and investors, 13-year-old Shubham Banerjee, may seem out of place.
But the eighth grader is already a star; the youngest person ever to get venture capital investment for a start-up, reports CBS News correspondent John Blackstone.
It all began last year, during a conversation with his parents.
"I just asked a simple question, 'how do blind people read?'" Banjeree asked. "They said, 'go Google it.' And I found out that braille printers cost $2,000 onwards."
So using Legos, he set out to build an affordable braille printer -- that cost only $350 to make.
Banjeree's first model was a science fair winner and garnered so much attention, he was invited to the White House.
Henry Wedler, a blind Ph.D student also took notice of it.
"What you've done here is extraordinarily impressive and really demonstrates what is possible if you think outside the box," Wedler said.
To some, Banerjee may be a big thinker trying to build a reasonably priced commercial braille printer, often working until 2 a.m. on his invention. But to others, he's still a teenager -- a teenager with a bedtime.
"My mom, I don't want to be mean, but she was like, 'No, you can't do it, go to bed, go to bed,'" he recalled. "But after I was done with it ... my mom was like, 'Oh my god! I can't believe you did that!' She was pretty shocked herself.
His patent is pending. Banerjee's father put up $35,000 -- and a lot of belief in his son -- to build the prototype.
"I put in my own money without knowing what is going to be the outcome," his father Neil said.
But Banerjee won't need to ask his dad for money again.
"I don't have to be a burden on my dad's shoulders anymore," he said. "I don't want him to go bankrupt, you know."
Banerjee's start-up is one of 16 companies selected to receive a total of $62 million from Intel.
Unaware that Banerjee's father works for the company, Arvind Sodhani, who heads Intel Capital, said the teen was selected because of the extremely low cost of the model.
"You've seen the product, it's designed to reduce the cost of braille printers from $2,000 to $400; that's disruption," Sodhani said.
And Banerjee plans to keep disrupting.
"Yes ... there's gonna be some more," Banerjee said.
Thanks for reading CBS NEWS.
Create your free account or log in
for more features.