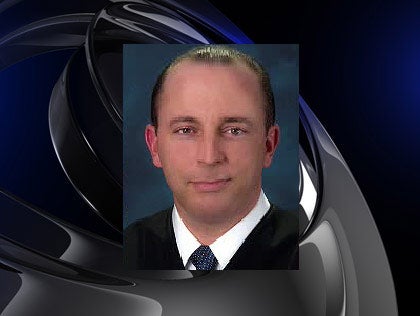 Calif. Superior Court judges censured for sexual misconduct
LOS ANGELES - A judge from Orange County and another from Kern County have been censured by a California watchdog agency for sexual misconduct and other misbehavior.
Orange County Superior Court Judge Scott Steiner was censured for having sex with two women in his chambers, contacting prosecutors about jobs for a woman he was having an affair with, and failing to disqualify himself from a case involving a friend, the Commission on Judicial Performance said Tuesday.
Kern County Superior Court Judge Cory Woodward also was censured. The commission said Woodward had a sexual relationship with a court clerk and resisted efforts to reassign the clerk. He was accused of misleading the court about the relationship.
Both judges will remain on the bench despite the censures.
Steiner's sexual activity in the courthouse was "the height of irresponsible and improper behavior by a judge," the commission's report stated.
"It reflects an utter disrespect for the dignity and decorum of the court, and is seriously at odds with a judge's duty to avoid conduct that tarnishes the esteem of the judicial office in the public's eye," the report said.
Steiner and Woodward both cooperated fully with the inquiry, both apologize and appreciate the commission's "thorough review," Paul S. Meyer, an attorney who represented both judges, said in statements.
Woodward "expressed great remorse and contrition," Meyer said.
The commission's report said Steiner had sex on multiple occasions in his chambers with a woman who had worked as an intern for him and another woman who is an attorney. Both women were students in law school classes taught by Steiner, reports CBS Los Angeles.
Last September, the Attorney General's Office decided not to pursue criminal charges against Steiner based on claims from one of the women - the attorney - that she was coerced into having sex with him. In its ruling, the judicial commission found insufficient evidence that Steiner helped the woman to obtain employment in exchange for sex.
Steiner was faulted by the commission for contacting the District Attorney's Office to help his former intern get a job. She was interviewed for the position, but when she didn't get it, Steiner called the office to ask why.
Public censure is the most severe punishment that can be handed down by the commission, short of being removed from the bench.
Thanks for reading CBS NEWS.
Create your free account or log in
for more features.