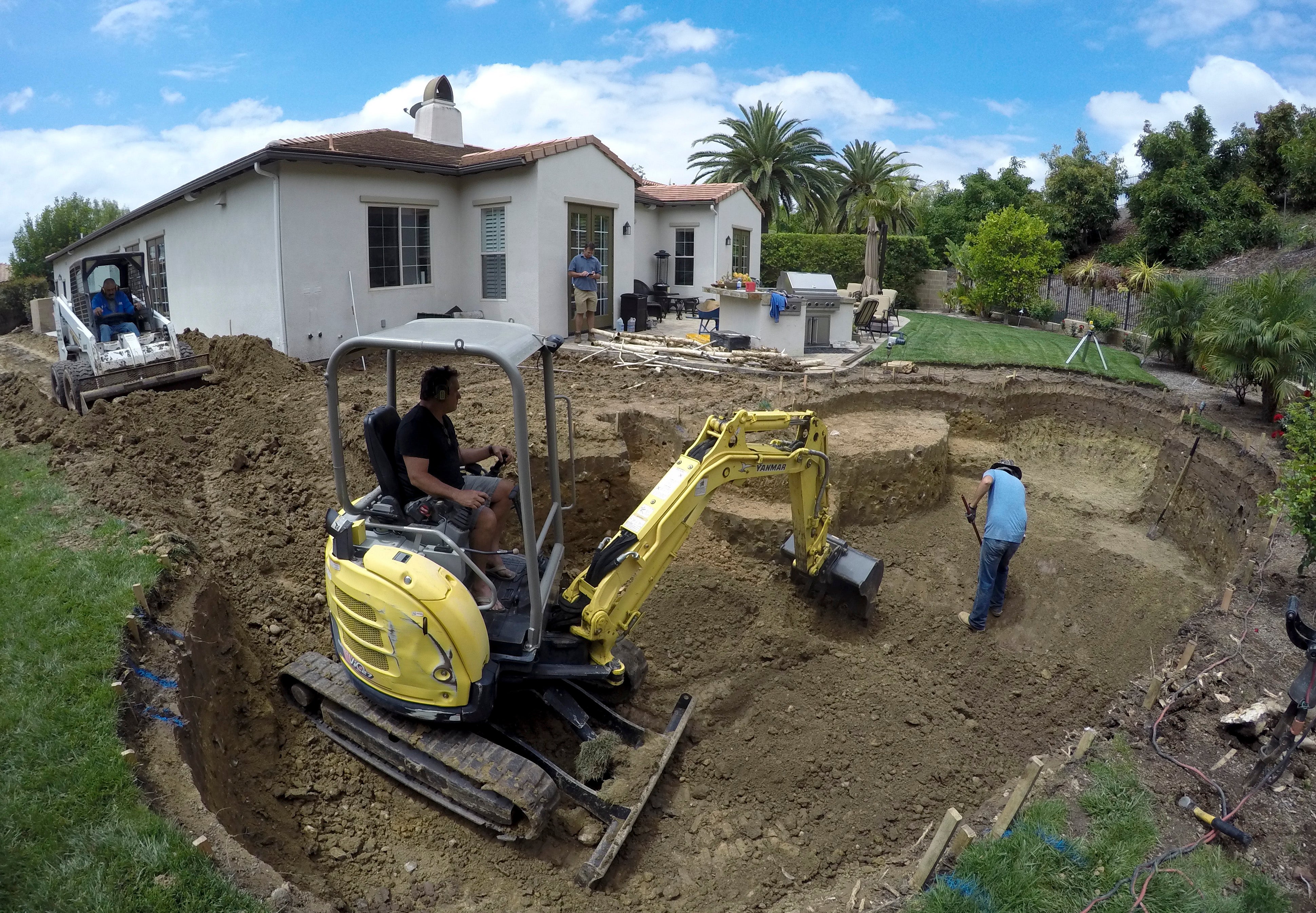 Major change for California's pool culture
Mandatory water restrictions went into effect this week across California, where the governor hopes to see water usage drop by an average of 25 percent. As CBS News correspondent David Begnaud reports, one industry has found itself squarely in the cross-hairs of the new crackdown.
Backyard swimming pools have been part of the lifestyle in California for decades, but as the drought approaches its fourth year there are more and more empty pools dotting the parched landscape.
Some Californians are even having them filled in. Now, representatives from the state's $5 billion pool industry are fight back against what they say is an unfair characterization as water-wasters.
Barrie Fisher built her swimming pool in the backyard of her Costa Mesa home almost two decades ago. Now, after years sitting idle, the pool is a reminder of the water crisis facing the state, and it's being filled in.
"This was the 1950s American dream," Fisher said. The drought has convinced her it's time to change the look of that dream.
"We were to the point of having to replace all the equipment, re-plaster the pool," Fisher said. "And with the drought, I'd almost feel guilty, having all the work done, the equipment replaced."
She hired Steve Espenschied, whose company Kenna Construction fills in and demolishes swimming pools.
"We used to only do maybe only one pool a year in the last 20 years," Espenschied said. "And then it eventually got to where it is now; about two pools a week for the past year and a half, two years."
There are over a million residential pools in California. Each takes on average 15,000 gallons of water to fill. That's 15 trillion gallons of water statewide. But a handful of cities and water districts have recently passed bans on the construction of new swimming pools, as well as the draining and refilling of existing ones.
Dave Penton from Fluid Dynamics has been building pools for more than a decade.
"We definitely, as an industry, feel as if we're being targeted unfairly," Penton said. "We're not the big water wasters. The facts just don't bare it out. Swimming pools and the surrounding landscaping typically use significantly less water."
According to a study cited by the California Pool and Spa Association, the average swimming pool and its surrounding deck require a third of the amount of water as a lawn of the same size. But, some water conservation experts have questioned these numbers and whether pools are simply a luxury that, in a drought, Californians can do without.
Fisher says she'll miss her swimming pool, but she plans to convert her backyard into a garden with stepping stones and some trees.
"It'll be worth it in the long run," Fisher said. "Definitely."
Thanks for reading CBS NEWS.
Create your free account or log in
for more features.