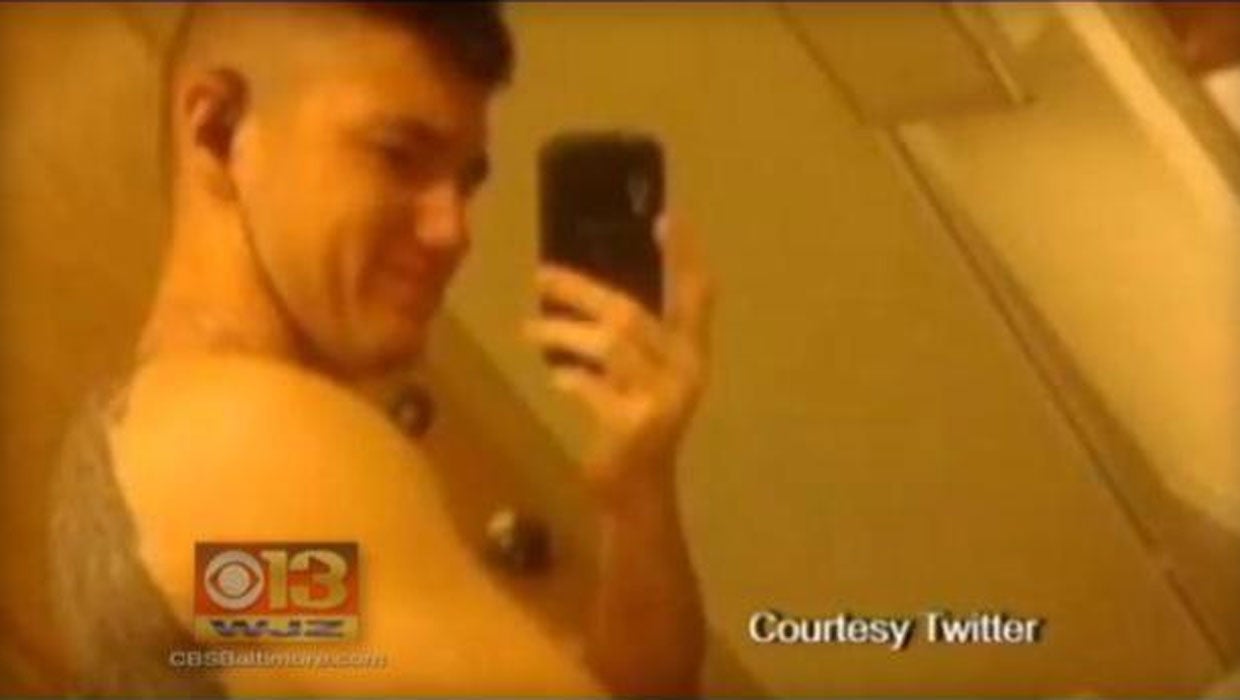 Soldier convicted of killing teen girlfriend's mother
ALLENTOWN, Pa. -- A soldier accused of killing his then-14-year-old girlfriend's mother because she disapproved of their relationship was found guilty Friday of first degree murder.
The Morning Call reports that it took the jury about four hours Friday to reach its verdict in the trial of Army Spc. Caleb Barnes of El Paso, Texas. First degree murder carries a mandatory life sentence.
Barnes was accused of killing Cheryl Silvonek in March 2015 in the driveway of her Pennsylvania home. Her now-15-year-old daughter, Jamie, pleaded guilty and is serving 35 years to life.
Jamie Silvonek, testifying for the defense on Friday, described how Barnes slit her mother's throat. But when Barnes took the stand, he gave a starkly different version of events, telling jurors that it was Jamie Silvonek who killed her mother after the teen told the woman she was pregnant with Barnes' child.
Barnes said that Silvonek stabbed her mother to death during a fight after she revealed the pregnancy. Senior Deputy District Attorney Jeff Dimmig called Barnes' account "nonsense" that slandered the girl.
Barnes said he had fallen asleep in his Camaro parked outside the Silvoneks' house before heading back to Fort Meade in Maryland, where he was based. He was off-duty at the time of the killing.
He said he was woken up by Jamie Silvonek, covered in blood, banging on the car window. She told him her mother was dead in the SUV, Barnes testified. He told jurors his only role was helping dispose of evidence.
"At this point I'm thinking I have a family to protect," he said in court, according to the paper. "This girl just killed her mom, but she's having my baby. I can't let her go to prison."
He added that his later confession was part of an effort to protect his unborn child.
Dimmig showed Barnes the murder weapon. Barnes told the prosecutor it was a knife he had left at the Silvoneks' home the week before the killing and he had never gotten it back from his girlfriend, according to Lehigh Valley Live.
Jamie Silvonek had agreed to testify against Barnes as part of a plea deal, but prosecutors rested their case Thursday without calling her. On Friday, in a twist, the defense called her to the stand, where she told the court she was "inexorably, ineffably in love" with Barnes, The Morning Call of Allentown reported.
The teen admitted urging Barnes via text to carry out the slaying so they could continue their relationship. But she maintained that Barnes killed the woman.
"I believe what I did was just as bad or worse than the physical act," she said. "I realized that I had to do the right thing. That's taking accountability for my actions, something your client has yet to do."
Silvonek described Barnes reaching for her mother's throat from the back seat of her SUV as the woman parked in the driveway of her home after driving the couple to a concert in Scranton.
Silvonek, wearing a beige jumpsuit and shackles, wiped away tears as she talked about her mother, her voice cracking with emotion. She stared at her lap, her long blond hair covering her face.
On the stand, she said nothing about being pregnant, the paper reports.
Barnes, in a suit and tie, glared at Silvonek while she testified, prompting a reprimand from the judge.
"You will not have that kind of eye contact with this witness. Are we clear?" Judge Maria L. Dantos told Barnes.
Barnes will be sentenced to life in prison on Sept. 19.
Thanks for reading CBS NEWS.
Create your free account or log in
for more features.