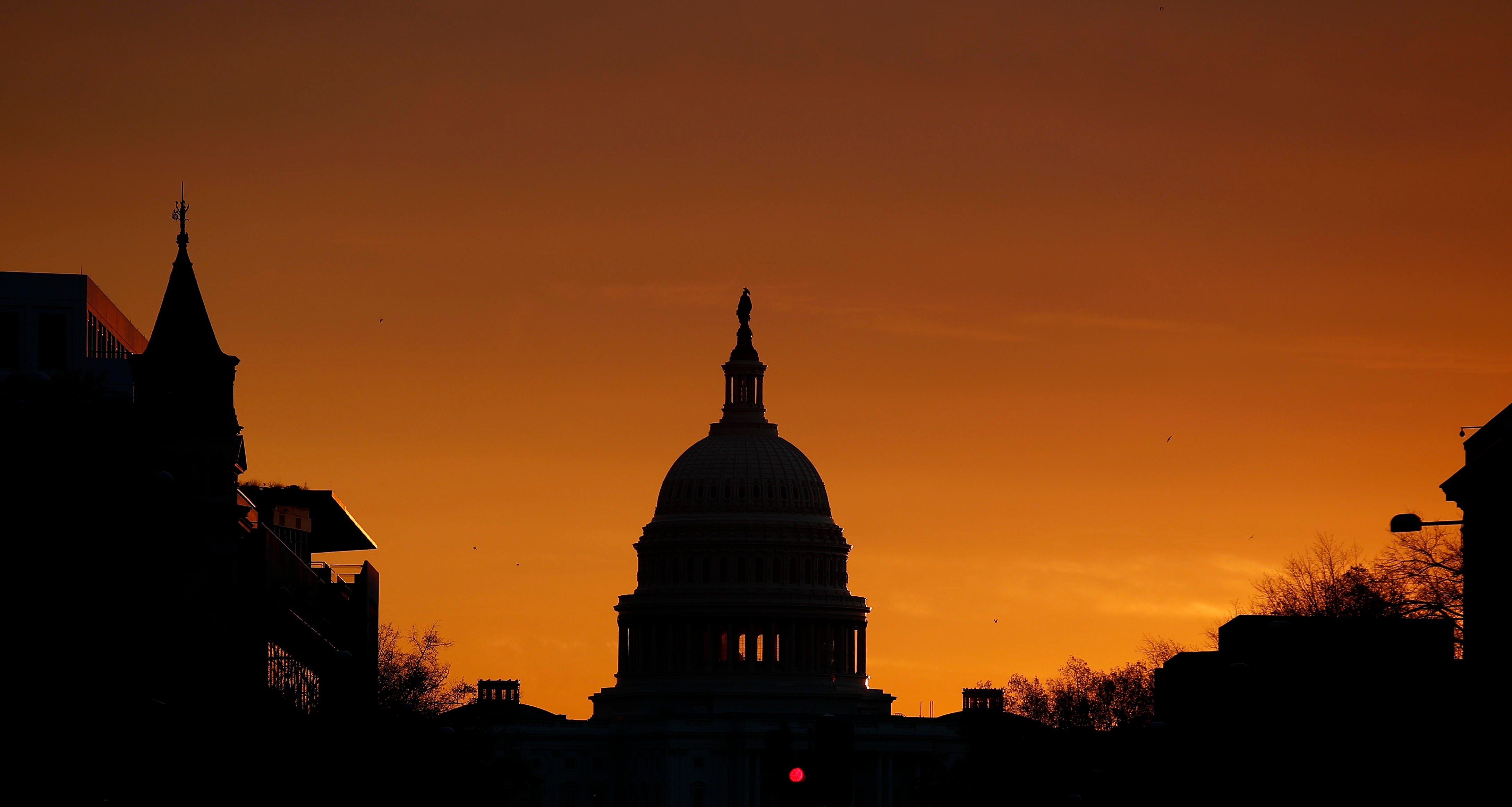 Budget deal could be reached "very soon," Senate leaders say
Senate leaders from both parties suggested Tuesday that a budget deal to lift spending caps on the military and domestic programs could be imminent. Such an agreement could be the key to averting a government shutdown by the Thursday night funding deadline.
"I'm optimistic that very soon, we will be able to reach an agreement," Senate Majority Leader Mitch McConnell, R-Kentucky, told reporters after meeting behind closed doors with members of his conference.
McConnell had met with his Democratic counterpart, Senate Minority Leader Chuck Schumer, D-New York, in the morning.
"My meeting with Leader McConnell went very well," Schumer told reporters at a press conference with Democratic leaders, adding that he's been working "very closely" with House Minority Leader Nancy Pelosi, D-California, in the negotiations to reach a deal.
Schumer also said that Democrats have made "very, very good progress in achieving parity" in budget deal negotiations, which would entail a balanced increase in spending limits to both the military and non-defense domestic programs.
Negotiators are scrambling to strike a deal as the clock ticks toward the Thursday night deadline to keep the government funded. A budget agreement would almost certainly mean that many Democrats would support it, thereby guaranteeing that there wouldn't be another shutdown.
"I don't think that's going to happen," McConnell said about the prospects of a shutdown.
On Monday night, House GOP appropriators unveiled a short-term spending bill, known as continuing resolution (CR), that would also fund the military at increased levels through the rest of the fiscal year, which ends Sept. 30. The rest of the government would operate under 2017-level funding through March 23. GOP leaders pitched the plan to rank-and-file Republicans Monday evening at a closed-door meeting.
The measure would not provide a fix for undocumented immigrants brought to the U.S. as children. Nor would it increase border security or provide funding for a southern border wall.
McConnell acknowledged Tuesday that there are "several different groups" in the immigration debate on Capitol Hill, some of which are bipartisan and others are Republicans-only. He said once Republicans establish that the government will remain open, the Senate will proceed to an immigration debate. "I'm going to structure it in such a way that's fair to everyone," he said."
"Whoever gets to 60, wins," he added.
Meanwhile, President Trump said Tuesday afternoon at a White House roundtable on MS-13 gang violence, "I'd love to see a shutdown if we don't see this taken care of." Last year, Mr. Trump said that the country could use a "good shutdown."
Asked to respond to this comment Tuesday, Schumer said, "Speaks for itself. We had one Trump shutdown, nobody wants another maybe except him."
CBS News' Alan He and Katiana Krawchenko contributed to this report.
Thanks for reading CBS NEWS.
Create your free account or log in
for more features.