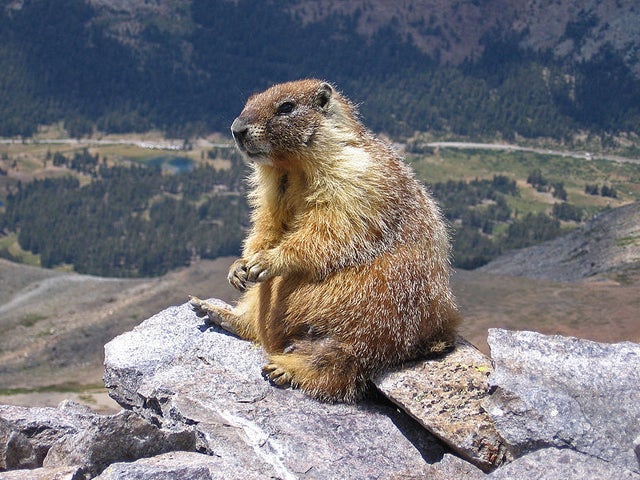 Bubonic plague death prompts quarantine in Chinese city
Parts of a northern Chinese city have been quarantined after state media said a man there died of bubonic plague.
China's official Xinhua News Agency said Tuesday that 151 people were under observation in the city of Yumen in Gansu province after authorities determined they had come in contact with a man who died of the plague July 16.
Investigators believe the man contracted the bacterial infection after contact with a marmot, Xinhua said.
The report said all the people under quarantine were in good health, but that 10 checkpoints were still blocking off parts of the city of about 180,000.
Bubonic plague killed millions of people in Europe in the 14th century and tens of thousands in China in the 19th century. It remains endemic in northwest China and is spread largely through flea bites. The bacteria can cause gangrene, seizures and fever.
The bacterial infection is incredibly rare in the U.S., though isolated incidences still do occasionally occur. Last year, a 7-year-old girl in Colorado contracted the disease -- and survived -- after she came in contact with a dead squirrel while camping in southwest Colorado. A similar infection, pneumonic plague, was reported in a patient in Colorado earlier this month.
Plague made its way to the U.S. in 1900 and was transmitted by rat-infested steamships that sailed from affected areas in Asia. The last urban plague epidemic in America occurred in Los Angeles from 1924 through 1925.
Today isolated incidences typically occur in northern New Mexico, northern Arizona, southern Colorado, southern Oregon and far western Nevada, with an average of seven plague cases reported each year, according to the Centers for Disease Control and Prevention.
Thanks for reading CBS NEWS.
Create your free account or log in
for more features.