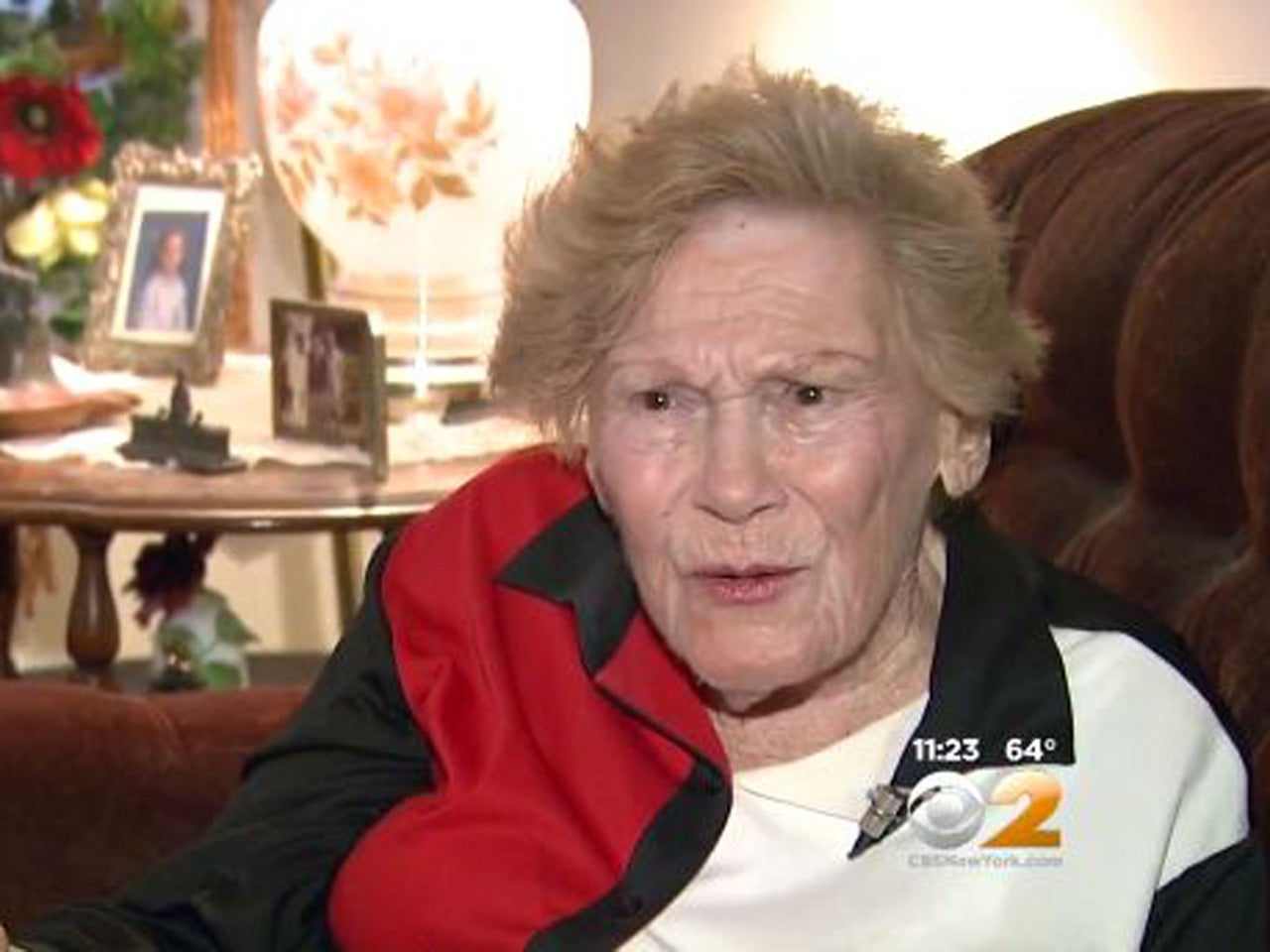 N.Y. woman, very much alive, declared dead, loses benefits
NEW YORK -- A Brooklyn woman said she got a disturbing letter - saying she just lost all her health benefits because she was declared dead.
As CBS New York reports, Selma Cohen, 87, of Midwood, Brooklyn, is very much alive. But the letter she received this week from the city's Bureau of Fraud Investigation states she is dead.
"I said it must be wrong," Cohen said. "You know, maybe it's a joke or something."
The letter said Cohen's Medicaid was discontinued because records indicated that she was deceased.
"If they have down that the lady is deceased, I doubt if they're going to send me a check," Cohen said. "When you're dead, they don't send you checks."
After a call to Medicaid, Cohen said she found out it was a computer error - a mistake easily made, but not easily fixed.
Cohen said she came to the Medicaid office in Crown Heights, Brooklyn where a clerk told her they could not help her, and she would have to go to the Social Security office to apply for a state ID to prove she is alive.
The process could take weeks - time Cohen said she does not have.
She paid her Medicaid premium, and should be covered through December. But without coverage, Cohen cannot pay for doctors' visits and medication for her cancer treatment.
She worries she might also have lost her Social Security benefits.
"So I probably won't get my check this week. And I get food stamps, so I didn't go food shopping the last few days. I don't know if they stopped already my food stamps," Cohen said. "They're not going to give me food stamps if I'm dead."
The city said it is looking into Cohen's case. She already had to cancel one doctor's appointment, and does not know how she will survive if she loses all her other benefits too.
Cohen said until she is reinstated, she wants to be reimbursed for the Medicaid premium she paid.
Thanks for reading CBS NEWS.
Create your free account or log in
for more features.