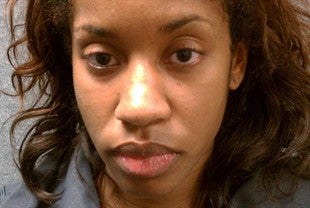 Brittany Norwood found guilty of first degree murder in Lululemon trial
(CBS/WJZ/AP) ROCKVILLE, Md. - A woman who killed her co-worker at a suburban Washington Lululemon, an upscale yoga clothing shop, was convicted of first-degree murder Wednesday and faces the prospect of life in prison.
The Montgomery County jury deliberated about an hour before returning the verdict against 29-year-old Brittany "Kia" Norwood.
Norwood killed 30-year-old Jayna Murray inside the Lululemon Athletica shop in Bethesda, Maryland on the night of March 11. Prosecutors said Norwood used at least a half-dozen weapons inside the store to kill Murray. She then lied and told police that they had been attacked by masked men.
Norwood's lawyer conceded that Norwood killed Murray. But he said it happened during a fight and wasn't premeditated. The argument was aimed at sparing Norwood a first-degree murder conviction, which can carry a sentence of life in prison without parole.
Now, Norwood's defense lawyer says he expects to appeal the verdict. He will also argue against the life without parole sentence that prosecutors are seeking. Sentencing is set for Jan. 27.
Thanks for reading CBS NEWS.
Create your free account or log in
for more features.