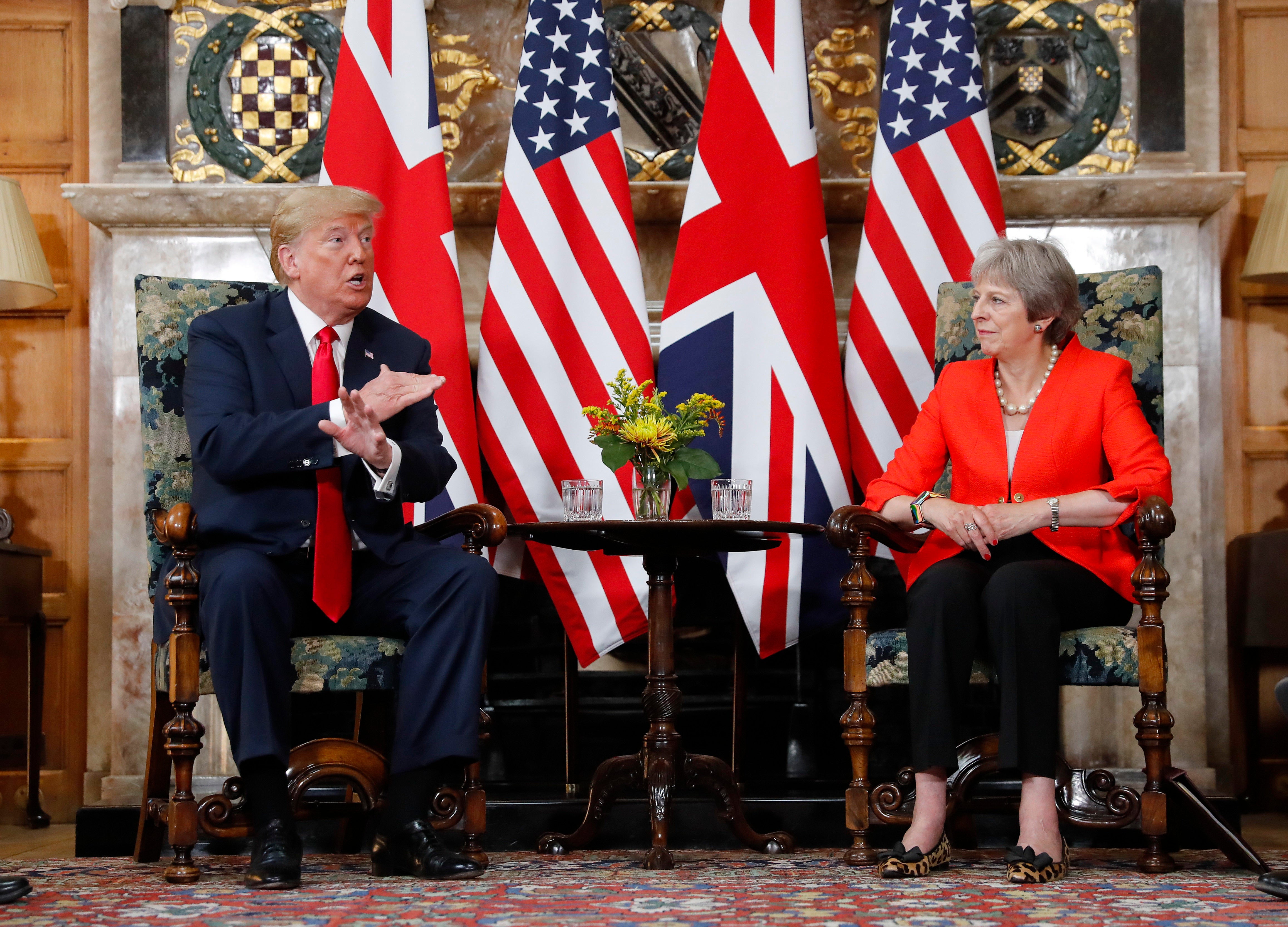 U.K. government is avoiding the "misleading" term "fake news"
LONDON -- It's one of President Trump's favorite accusations to hurl, but Britain's government has decided the term "fake news" -- at least in official documents -- is "misleading" and should be avoided. According to The Telegraph, the government has banned use of the term in all official documents and policy papers.
Earlier this month, a parliamentary committee tasked with uncovering the depth of political interference via social media warned against using the term, calling it "poorly-defined and misleading."
The parliamentary Digital, Culture, Media and Sport Committee (DCMS), said usage of the term, "conflates a variety of false information, from genuine error through to foreign interference in democratic processes."
"We recommend that the Government rejects the term 'fake news,' and instead puts forward an agreed definition of the words 'misinformation' and 'disinformation.' With such a shared definition, and clear guidelines for companies, organizations, and the Government to follow, there will be a shared consistency of meaning across the platforms, which can be used as the basis of regulation and enforcement," the DCMS said in a preliminary report on its findings in late July.
A spokesman for the DCMS committee told CBS News on Tuesday that he could not confirm whether the government had indeed adopted a complete ban on the term fake news, but he pointed to an official government response to the committee's recommendation which notes efforts to move in that direction.
The British government is mandated to issue official responses to all recommendations put forth by the DCMS, and on Oct. 9, it provided the following remarks in relation to the suggestion on fake news:
"We agree that 'fake news' is a poorly-defined and misleading term that conflates a variety of false information, from genuine error through to foreign interference in democratic processes. Over the past several months during its work on this issue the Government has sought to move away from 'fake news' and instead has sought to address 'disinformation' and wider online manipulation. In our work we have defined disinformation as the deliberate creation and sharing of false and/or manipulated information that is intended to deceive and mislead audiences, either for the purposes of causing harm, or for political, personal or financial gain. 'Misinformation' refers to the inadvertent sharing of false information."
President Trump has often labelled news reporting he deems critical of himself or his administration "fake news," and has vaguely accused many U.S. news organizations, including The Associated Press and CBS News of inaccurate reporting using the term, without presenting evidence of any inaccuracies.
As recently as Monday, Mr. Trump referred to the "Fake News Media" in a tweet noting coverage of polls showing low approval ratings of his presidency in foreign nations. The day before, Mr. Trump wondered, in a post on his Twitter page, whether a new Facebook effort to rid the platform of "fake news" would mean "CNN will finally be put out of business?"
Thanks for reading CBS NEWS.
Create your free account or log in
for more features.