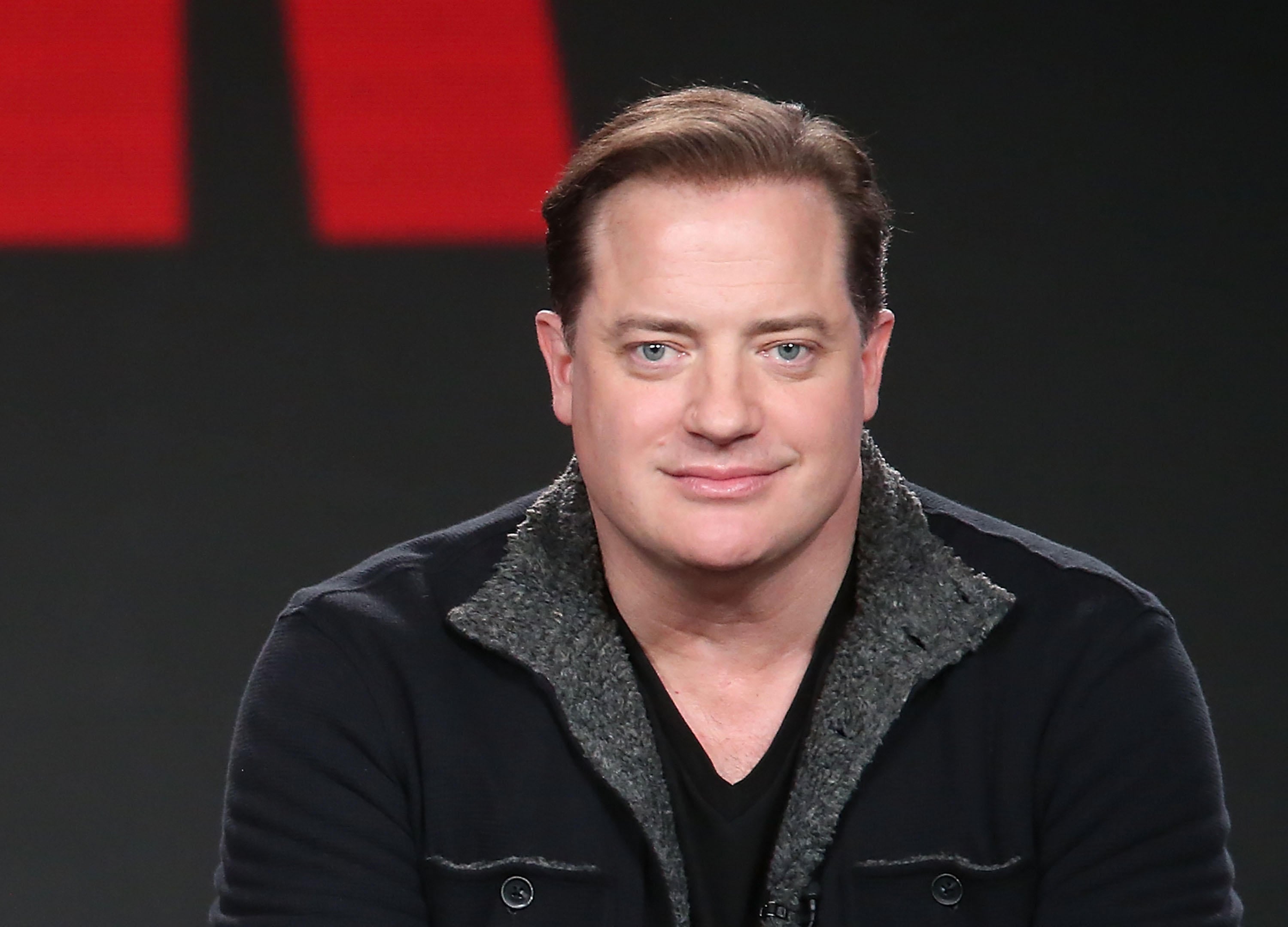 Brendan Fraser says HFPA wanted him to say sexual misconduct allegation was a joke
Brendan Fraser says the Hollywood Foreign Press Association, which runs the Golden Globes, pressured him to downplay his allegation that its former president, Philip Berk, groped him in 2003. Fraser, who came forward in February to accuse Berk of sexual misconduct, talked to GQ magazine about his sexual harassment claim with the HFPA.
Fraser said that he spoke with an independent investigator in April, which the HFPA confirmed. Then, he said, the HFPA asked him to sign a joint statement saying the investigation found that Berk touched Fraser inappropriately but "the evidence supports that it was intended to be taken as a joke and not as a sexual advance."
The actor said he refused to sign, because he "didn't get the joke." He also said he did not care why Berk touched him.
"I'm the only one who would know where I was touched on my body," he said to GQ.
In February, Fraser told GQ that in 2003, as he was leaving a luncheon held by the HFPA at the Beverly Hills Hotel, Berk stopped him and shook his hand. Then, Fraser said, Berk groped him.
"His left hand reaches around, grabs my a** cheek, and one of his fingers touches me in the taint," said Fraser. "And he starts moving it around." The former "Mummy" star said that he panicked.
"I felt ill," Fraser said. He told GQ that he removed Berk's hand. "I felt like a little kid. I felt like there was a ball in my throat. I thought I was going to cry."
Fraser recalled that when he left the room, he saw a police officer but could not bring himself to report what happened. Then he went home and told his wife. Berk, who has admitted to pinching Fraser's behind, denied that the incident went beyond that, saying, "Mr. Fraser's version is a total fabrication."
The HFPA investigated the accusation, but Fraser said the organization declined to share the full results of their investigation with him.
Fraser said when the group approached him and asked him to sign off on the statement, "What I said to them was, 'Show me the investigator's report, and then I'll know what I'm signing off on.'" But Fraser said the HFPA refused to share the report.
Berk told GQ he was still an active voter with the HFPA and faced no disciplinary action.
The HFPA said in a statement to GQ, "We conducted an internal review and then took it upon ourselves to commission an independent investigation into the matter to ensure impartiality. We've shared the results of that investigation with Mr. Fraser, and again apologized, but also conveyed our need to abide by the investigation's finding that the exchange was not an intended sexual advance. We want to reiterate that the HFPA understands today—as it did 15 years ago—that what Mr. Fraser experienced was inappropriate."
Thanks for reading CBS NEWS.
Create your free account or log in
for more features.