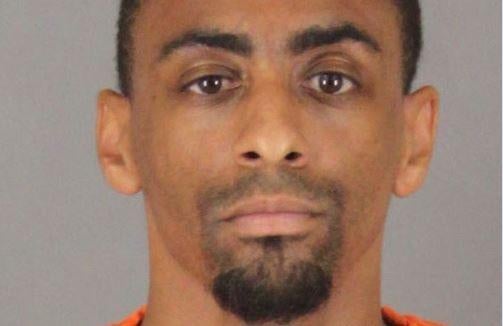 Man charged with intentionally starting nine Southern California fires
RIVERSIDE COUNTY, Calif. -- A 32-year-old man has been charged with intentionally starting nine Southern California fires, including one that has chased thousands of residents from mountain communities. The Riverside County District Attorney's Office said Brandon McGlover of Temecula will be arraigned Friday on 15 felony counts that carry a potential sentence of life in prison.
All nine fires were set Wednesday in the Idyllwild, Anza and Sage areas about 100 miles east of Los Angeles. McGlover was arrested the same day in Hemet after arson investigators linked him to the blazes, according to the Riverside County District Attorney's office.
One blaze became the Cranston Fire that has grown to 18 square miles in the Idyllwild area of the San Jacinto Mountains and was only about three percent contained by Friday morning.
Five homes have been destroyed, more than 4,900 structures are threatened and an estimated 6,000 people have been evacuated in Idyllwild and several neighboring communities. CBS affiliate KFMB-TV reported that the Riverside Sheriff's station was conducting evacuations of Idyllwild, the Apple Canyon area, the Lake Hemet area, Mountain Center Community, the Hurkey Creek area and Camp Scherman Girl Scout Camp, among other areas.
William Blodgett of Idyllwild said he couldn't get home because of the fire and had to wait along with others at a gas station in nearby Mountain Center -- until the fire hopped a highway and began to move in his direction.
"We were all peeling out of there as fast as we could," he told KNBC-TV. "It was apocalyptic."
McGlover is being held in lieu of $1 million bail. He's scheduled to appear in court Friday afternoon at the Southwest Justice Center in Murrieta on one count of aggravated arson, five counts of arson of an inhabited structure and nine counts of arson of forest or wildland.
Thanks for reading CBS NEWS.
Create your free account or log in
for more features.