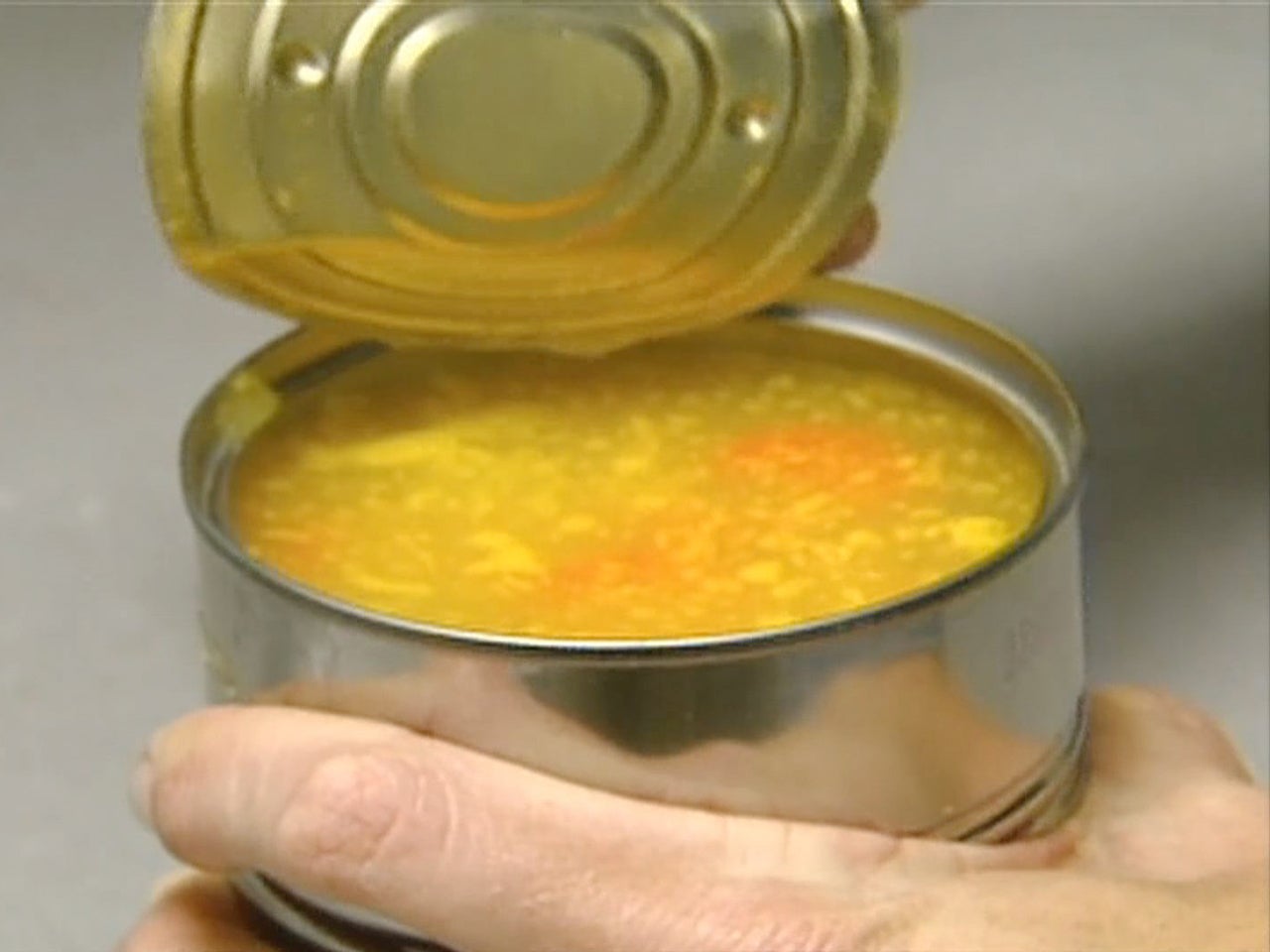 BPA exposure may increase miscarriage risk in pregnant women
Exposure to the BPA chemical, which is commonly found in food packaging, may increase miscarriage risk in pregnant women.
A new study presented Oct. 14 at the American Society for Reproductive Medicine's (ASRM) annual meeting in Boston found women with the highest levels of BPA, or bisphenol A, in their blood were significantly more likely to miscarry than women with the lowest levels of the ubiquitous chemical.
"Many studies on environmental contaminants' impact on reproductive capacity have been focused on infertility patients and it is clear that high levels of exposure affect them negatively," Dr. Linda Giudice, president of ASRM, said in a statement. "These studies extend our observations to the general population and show that these chemicals are a cause for concern to all of us."
BPA is used to line cans to prevent corrosion, but it is also found in plastic bottles, tableware and food storage containers. BPA is referred to by researchers as a "hormone-disrupting chemical" due to links to health risks including reproductive problems, neurodevelopmental delays, diabetes and obesity.
The chemical is banned in Canada and the European Union. In the United States, BPA was banned from baby bottles and sippy cups in July 2012, but the Food and Drug Administration has rejected an outright ban of the chemical, saying current scientific evidence "does not suggest that the very low levels of human exposure to BPA through the diet are unsafe."
Researchers recruited 114 women in early pregnancy and gave them blood tests, storing their samples. Blood was later tested in women who had given birth and women who had a miscarriage in the first trimester. They assigned women into four groups based on their blood levels of BPA from lowest to highest, and then assessed miscarriage risk for each group.
Women who had a miscarriage had higher BPA levels on average than women who had live births. Miscarriage risk rose with increasing levels of BPA in mom's blood, with women in the group with the highest levels at about an 80 percent increased risk.
Study author Dr. Ruth Lathi, director of the Recurrent Pregnancy Loss Program, Reproductive Endocrinology & Infertilty Division at Stanford University, told the Associated Press that the small study is not a major cause for alarm, but "it's far from reassuring that BPA is safe."
"It may be that women with higher BPA levels do have other risk factors" for miscarriage that might be amplified by BPA, she said.
The study's findings are considered preliminary since they were presented at a medical conference and have yet to be published in a peer-reviewed journal.
One BPA expert not involved in the new study said such research should prompt policymakers to rethink the decision not to ban the chemical from our food supply.
"The association identified with miscarriages is biologically plausible, and of great concern," Dr. Leo Trasande, an associate professor of pediatrics and environmental medicine at the NYU Langone School of Medicine, told CBSNews.com in an email. "While further study is needed, the findings add to the case for revisiting the decision by FDA not to ban BPA in food uses."
Trasande's research has linked BPA exposure to increased risk for childhood obesity, and increased risk factors for heart and kidney disease in kids and teens.
In Sept., ASRM teamed up with the American College of Obstetricians and Gynecologists (ACOG) to publish a joint statement calling on doctors to raise awareness among pregnant women about environmental toxins and how to avoid them, and urged the government to make policy changes.
The statement noted pregnant women are exposed to about 43 different chemicals, which have the potential to increase risk for miscarriage, stillbirth and premature birth.
"Lawmakers should require the U.S. Environmental Protection Agency and industry to define and estimate the dangers that aggregate exposure to harmful chemicals pose to pregnant women, infants, and children and act to protect these vulnerable populations," Dr. Jeanne A. Conry, president of ACOG, said at the time.
People who want to reduce their BPA exposure should avoid plastics with recycle codes 3 or 7, and avoid putting hot or boiling liquid into plastic containers, according to the FDA. Discard plastic bottles with scratches because they may contain bacteria that increases the release of BPA, the agency added.
"This appears to be a small scale study that cannot establish any cause-and-effect relationship," the American Chemistry Council industry group said in an emailed statement. "The weight of scientific evidence on BPA has been extensively evaluated by government and scientific bodies around the world, which have declared the chemical safe as used in food contact."
Thanks for reading CBS NEWS.
Create your free account or log in
for more features.