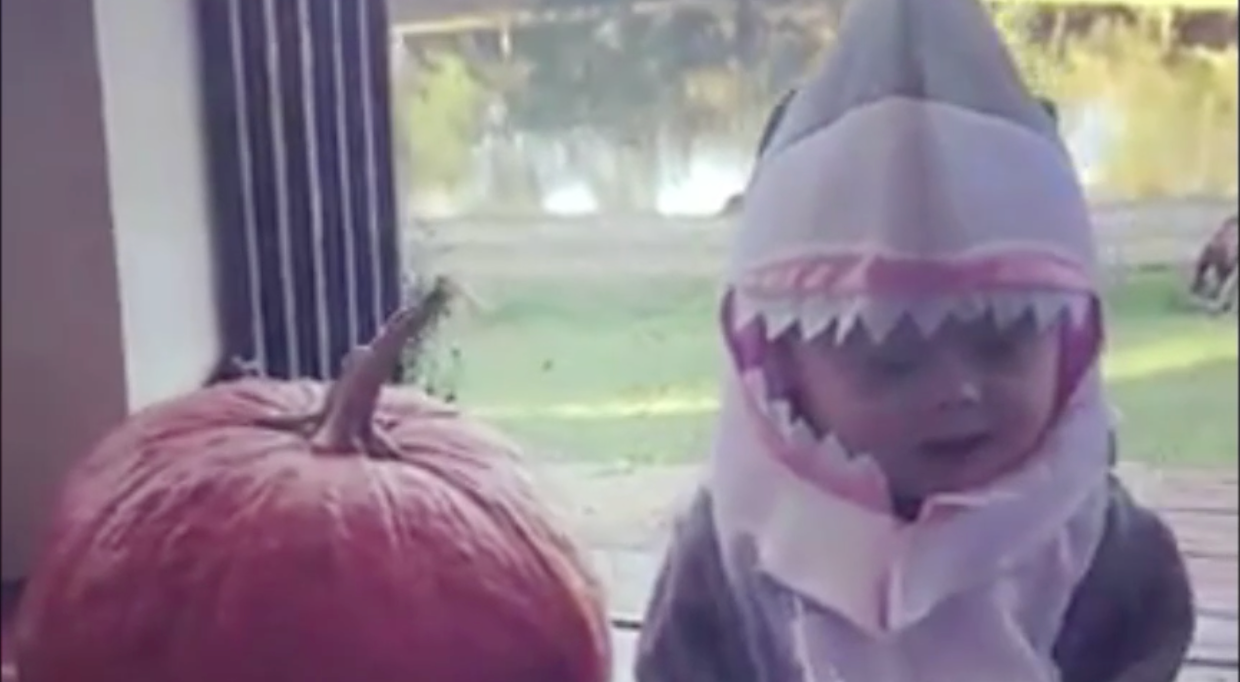 Boy with Down syndrome wins Halloween with "Baby Shark" costume
A little boy with Down syndrome is gaining widespread attention online for his adorable Halloween costume and his dance to go with it.
One-year-old Exton Black is in love with the song "Baby Shark" by Pinkfong. The children's song has been viewed over 1 billion times on YouTube, and it's safe to say many parents are sick and tired of it.
But when the toddler form Alabama dances to "Baby Shark," it's hard not to smile. Exton's mom dressed him up like a shark for Halloween and filmed him jamming out to his favorite tune. The video has melted hearts across the nation.
Exton "has a crazy medical history," his mom, Savannah Shayne Black, told CBS News. "He is our miracle and such a fighter."
Exton was diagnosed with Down syndrome when he was four days old, Black said. He was also born with holes in his heart and was diagnosed with congenital heart disease.
"At three weeks old, Exton went into heart failure and at four weeks old he was not responding to any medicine to help," Black said. Exton needed open heart surgery and soon after his parents brought him home, his health started declining. "[Doctors] discovered he has a very significant type of tracheobronchomalacia, which is basically a floppy or collapsed airway. Exton's was 90% collapsed," Black said.
Now, Exton is dependent on a ventilator, which is visible in the video. Still, the Blacks have a very bright outlook on life. "[We] have been living life to the fullest with our miracle child who just so happens to have Down syndrome and be on life support!" his mom said. "He makes this lifestyle easy for us as his family! He is so full of joy and we are so blessed for every second we have with him!"
Exton loves to be the center of attention, Black said. So he is often seen dancing — especially to "Baby Shark."
"All you have to do is turn it on and he starts to dance and wiggle! So we had no choice but to make him a baby shark for Halloween," Black said. Despite the fact that Exton has medical complications, you would never know it by this baby shark's spirit.
Thanks for reading CBS NEWS.
Create your free account or log in
for more features.