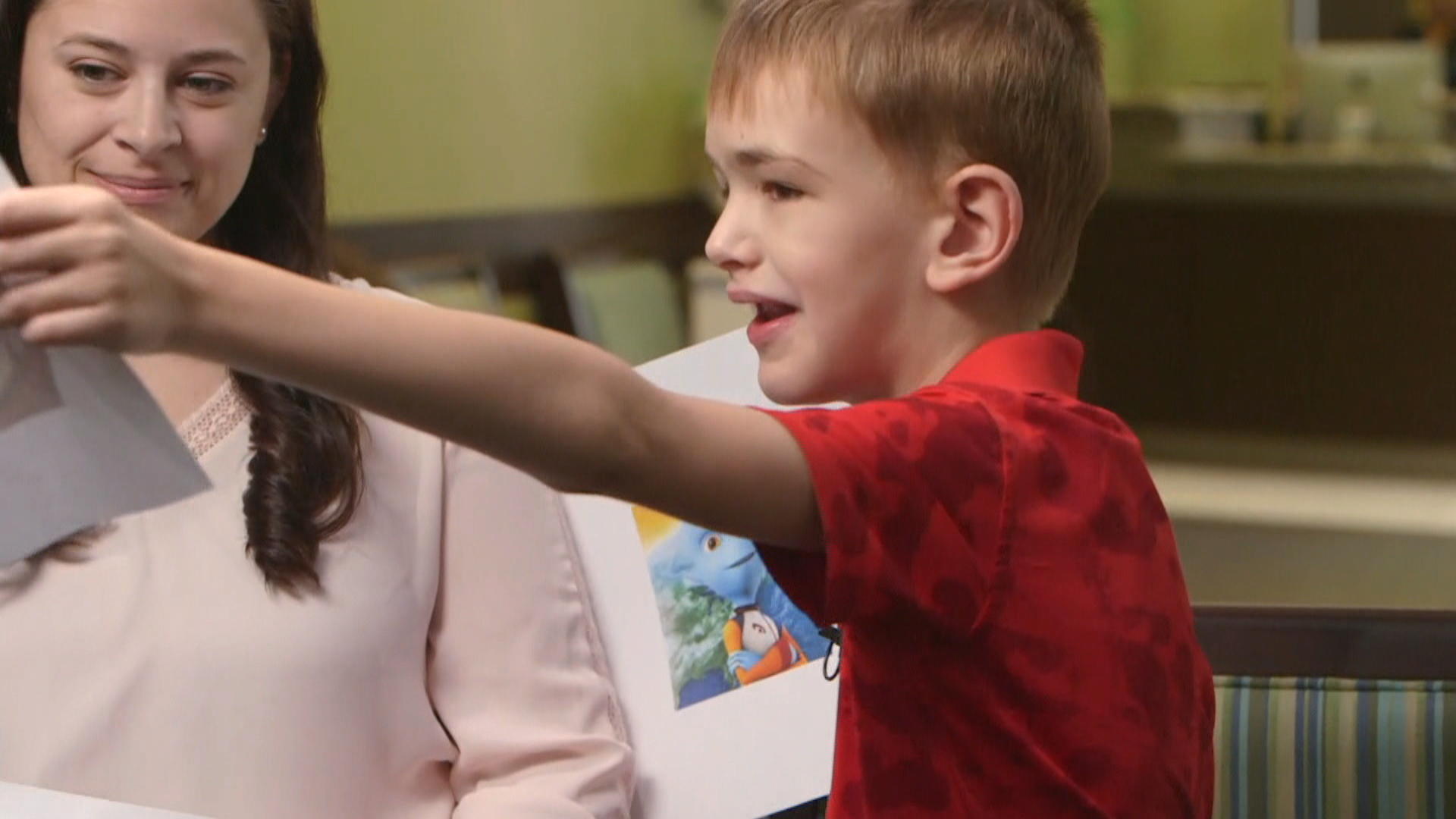 6-year-old boy speaks clearly for first time after dentist discovers he's tongue-tied
A 6-year-old boy in Texas is finding his voice after a simple procedure on his tongue helped him to speak. The parents of Mason Motz thought their son had trouble communicating because of a developmental disorder. But after a routine trip to the dentist they discovered being tongue-tied is a real and treatable medical condition. Motz's parents Meredith and Dalan say that last year, he could barely speak.
"The beginning of words not the end of words. Really poor enunciation," Meredith told CBS News correspondent Omar Villafranca.

The Texas family chalked up Mason's speech problems to a brain aneurysm discovered when he was 10 days old and to a developmental disorder. But early last year, their lives changed when they went to Kidstown Dental in Katy, Texas. While working on some cavities, Dr. Amy Luedemann-Lazar noticed that Mason was tongue-tied.
She noticed the band of tissue under his tongue was shorter than normal, making it harder to talk. She asked the parents if she could do a simple procedure and use a laser to cut the tissue. It took about 30 seconds. The results, she said, are "life changing."
Studies have found the condition is prevalent for between four and ten percent of infants. For Mason, the small fix made a big difference. His parents started noticing a difference later that evening.
"Instead of pointing to food or pointing to his mouth he was able to ... say 'momma, I'm hungry,'" Dalan said.
The Motzes say Mason is catching up verbally and they are grateful that their miracle worker happened to be their dentist.
"This wasn't on our path. Our path was we need to get his teeth better," Dalan said.
Dr. Luedemann-Lazar said this kind of discovery is why she goes to work every day.
Thanks for reading CBS NEWS.
Create your free account or log in
for more features.