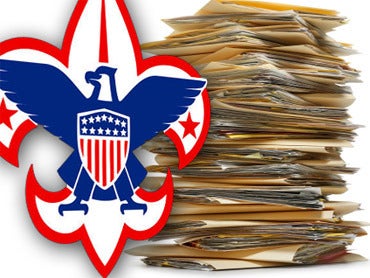 Boy Scout Molested By Scout Leader Timur Dykes Testifies, Says Dykes was "The Coolest"
PORTLAND, Ore. (CBS/AP) The 37-year-old man who's suing the Boy Scouts of America for allegedly knowing of pedophiles in its ranks says he once thought Scout leader Timur Dykes, who molested him, was "the coolest."
The man testified in court in Portland, Ore., that at first he worshipped Timur Dykes because he knew everything about the woods, was an expert mountain climber, and goofed around just like a kid.
Dykes has already admitted that he abused the plaintiff in the 1980s. Dykes was convicted three times of sexually abusing boys between 1983 and 1994, most of them Scouts.
The suit alleges the Boy Scouts knew it had child molesters among its troop leaders, but didn't tell parents or authorities. The Scouts say they kept confidential files on suspected molesters to protect children.
Charles Smith, attorney for the national Boy Scouts, earlier told jurors the documents helped national scouting leaders weed out sex offenders, especially repeat offenders who may have changed names or moved in an attempt to join another local scouting group.
Dozens of lawsuits have been filed against the Boy Scouts over sex abuse allegations, but judges for the most part have either denied requests for the documents - dubbed the "perversion files" by the Boy Scouts of America - or the cases have been settled out of court. The only other time the documents are believed to have been presented at a trial was in the 1980s in Virginia.
Boy Scouts of America spokesman Deron Smith has said the organization cannot comment on details of the case, but has worked hard on awareness and prevention efforts, including background checks.
MORE ON CRIMESIDER
March 22, 2010 - Boy Scouts Sex Abuse Coverup? Secret "Perversion Files" Make it to Court March 19, 2010 - Are Secret Boy Scout "Perversion Files" Hiding Years of Sex Abuse?
Thanks for reading CBS NEWS.
Create your free account or log in
for more features.