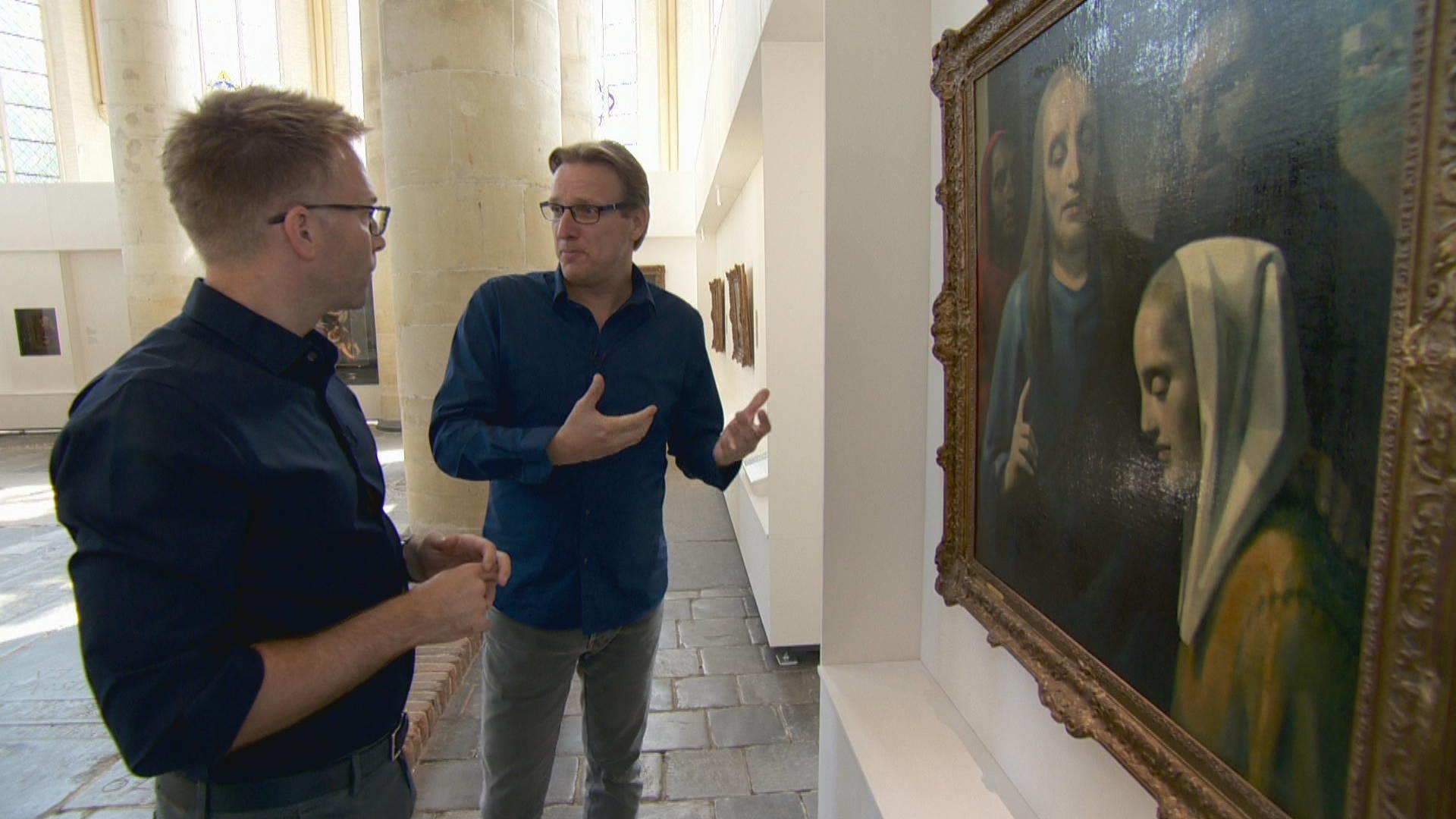 Investigator "100 percent sure" stolen art from legendary heist is in Ireland
Twenty-seven years later, it's still a mystery.
The biggest art heist in history, thieves targeted some of the highest-value art from Boston's Isabella Stewart Gardner Museum, leaving behind empty frames, tied-up security guards and few clues.
The 13 stolen masterpieces valued at around half-a-billion dollars included a Rembrandt and a Vermeer, reports CBS News correspondent Seth Doane.
"I'm 100 percent sure that they are in Ireland. Hundred percent sure. No doubt in my mind," art investigator Arthur Brand said. He's described as the Indiana Jones of the art world.
It's an audacious claim to make after nearly three decades. But Brand alleges his leads point to the Irish Republican Army, or the IRA.
"We have had talks with… former members of the IRA – and after a few Guinnesses, after a few talks – you can see in their eyes that they know more," Brand said.
"How do we believe you?" Doane asked.
"Well, I have a track record. We have found some pieces back before. So let's give this a shot," Brand said.
Brand's highest-profile find to date came working with German police to recover bronze horse statues which stood in front of Adolf Hitler's Grand Chancellery building. He also helped recover Salvador Dali's "Adolescence."
"How is this stolen art used?" Doane asked.
"They use it as payment for drug deals, for arm deals," Brand said. "Sometimes they use it for, like, art-napping. They kidnap paintings and they use it as – to get a lesser sentence."
To find pieces the black market, Brand claims to have brokered deals with terrorist groups, the mafia and a slew of shady characters.
"On one hand you have the police, insurance companies, collectors, and on the other hand you have the criminals, the art thieves and the forgers. So there are two different kind of worlds and they do not communicate. So I put myself in the middle," Brand said.
Recently he helped recover art which had been stolen from Westfries Museum in his native Holland.
"For the Netherlands – and especially for the town of Hoorn – these paintings are their history," Brand said.
The paintings had been stolen in 2005 in the quaint town of Hoorn. Eleven years later, thanks to leads that Brand followed to Ukraine, five of the 24 pieces were returned with great fanfare.
"They stole a catalogue of 17th century Dutch masters," museum director Ad Geerdink said.
"And you've left these empty frames as a reminder?" Doane asked.
"And as a protest," Geerdink said.
"Why a protest?" Doane asked.
"Art crime, well, there isn't anyone dead. Okay, it's art – so many people don't take it too seriously," Geerdink said.
But, Brand said folks should. Interpol ranks art crime as the 4th highest-grossing criminal trade.
"When you steal a Rembrandt or a Van Gogh – this is... international cultural heritage. It belongs to you, to me, to the viewers," Brand said.
The Gardner Museum is offering a $10 million reward and welcomes any efforts to get the stolen work back. But when we asked about Brand's leads, they told us: "They're not new… we've covered them years ago."
"The museum is skeptical. The museum says your leads are dead-ends," Doane said.
"Of course. Yes, but – well, we'll see if it's a dead end," Brand said.
Navigating this underworld requires patience, a bit of luck – and a fair share of bravado.
Brand said he doesn't care about the reward money, so what's behind the drive?
"It's the fame. If you solve the Isabella Stewart Gardner theft after 27 years, what more can you do?" Brand said.
It's an irresistible challenge for what so far has been an unsolvable mystery.

Thanks for reading CBS NEWS.
Create your free account or log in
for more features.