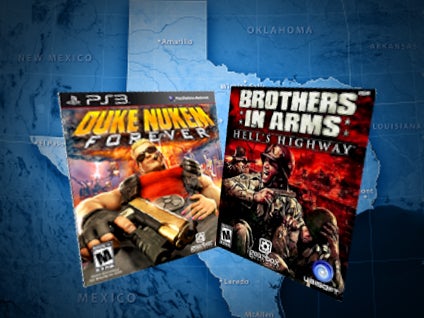 Booming video game industry in Texas
DALLAS - On the plains of Dallas, the pioneers have moved into offices of the exploding video game industry. Only Silicon Valley's is bigger.
"At Gearbox, we've had a great few years, a great run," Steve Gibson tells CBS News correspondent Mark Strassmann.
Gibson's vice president at Gearbox Software. With hits like "Brothers in Arms" and "Borderlands," under its belt, it's America's largest independent video game studio with 200 programmers, designers, artists and producers.
So profitable, Gibson handed out five-figure, quarterly bonuses this week.
Stay calm: Duke Nukem Forever is finally here
"You've got hundreds of guys and girls working here who have a safe job and will grow that local economy," Gibson says. "And more talent keeps coming to Texas. It's been a great time."
Think of this game's monster as the recession. Around Dallas, the video game industry has helped shoot it down, with double-barrel, double-digit growth every year since 2005 - right through America's worst economic crisis since the great depression .
Why Dallas? It's mostly a happy coincidence. In 1993 a Dallas company created "Doom" a landmark first-person shooter video game.
The industry took off: video game studios now employs 1,100 people here.
Pictures: Video games then and now
Dallas-based GameStop has become the world's largest video game retailer.
Affordable escapism is hot. In the U.S., annual video game revenue is $25 billion. That's almost double movies and music revenues combined.
Gibson says, "For a lot of people it's a protection from the worries of the outside world."
Graduate students at Southern Methodist University also want a piece of the gaming action. Peter Raad founded SMU's masters program in video game development.
"For a place like Texas, these are great, great professions to have," Raad says. "The average salary of video game developers is around $90,000 per year."
Dallas has found a fantasy that pays real money.
Thanks for reading CBS NEWS.
Create your free account or log in
for more features.