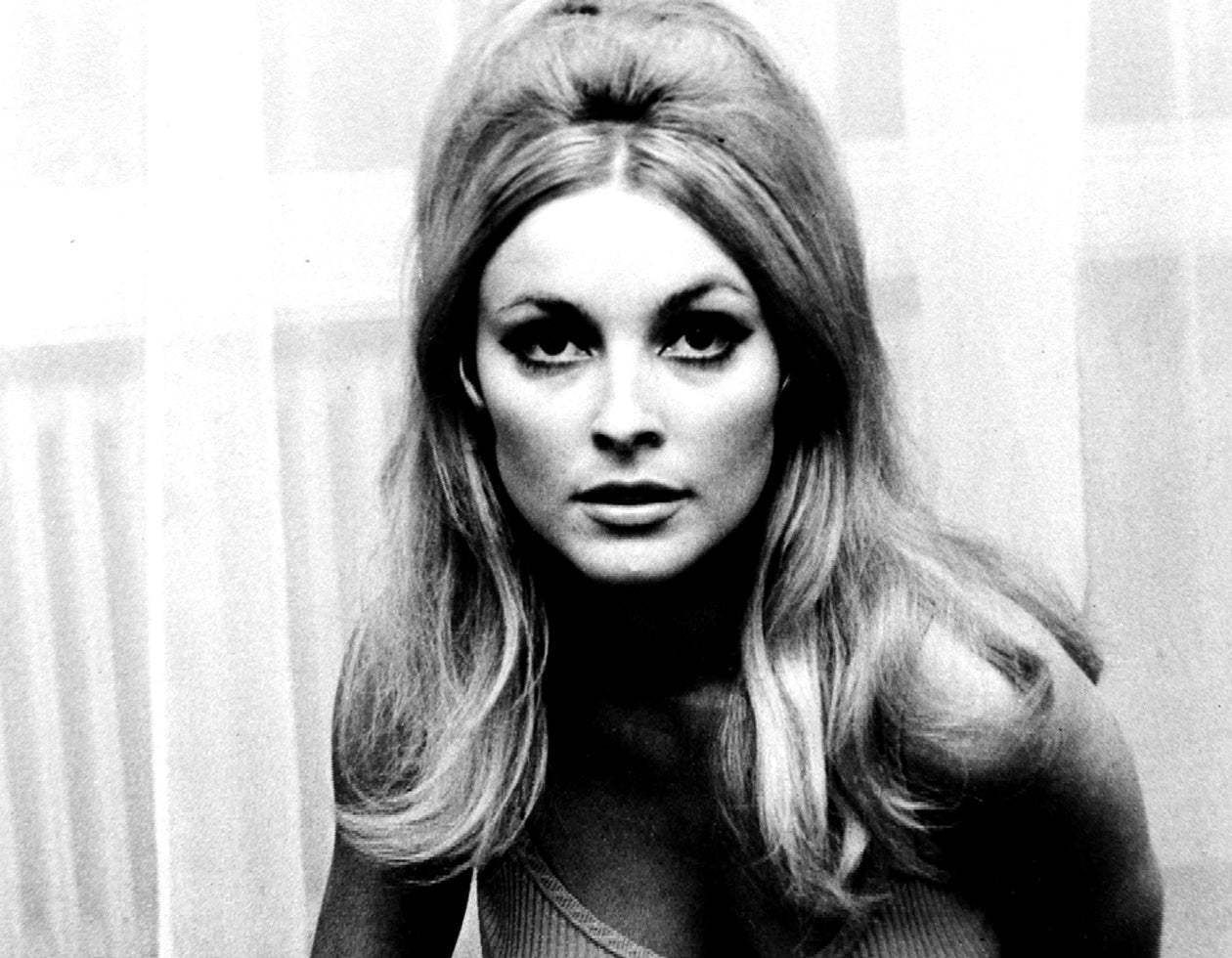 Book on Sharon Tate slaying has rare recordings
In 1969, Sharon Tate, a beautiful young actress married to Roman Polanski, was about to give birth to their first child. Then she and four other people were murdered in her home by followers of Charles Manson.
Now, for the first time, the Tate family has opened its extensive collection of letters, recordings and unpublished memoirs about the case. They're in a new book, "Restless Souls: The Sharon Tate Family's Account of Stardom, the Manson Murders, and a Crusade for Justice."
On "CBS This Morning," the authors, Brie Tate, Sharon Tate's niece, and longtime family friend Alisa Statman, shared one of those recordings of a Sharon Tate audio journal to her father, Paul Tate. She's talking about her husband, Roman Polanski, and the book "Rosemary's Baby," upon which Polanski's now-famous film is based.
"Roman will be here in two weeks," Sharon Tate says in the recording. "He's doing a film out of a book called 'Rosemary's Baby,' which you should read. It's a fantastic book. Oh, yeah. By the way Roman's just like you. He smokes cigars. He's very sensitive and stubborn. He's very -- he makes decisions and nothing changes them."
The book and its new details about the case were an effort to keep those convicted in the murders behind bars and were a way to honor the Tate family, Brie Tate said.
Charles Manson follower "Tex" Watson seeks parole
Charles Manson Follower Patricia Krenwinkel Has Slim Chance with Parole Board
"My mom tried to write an autobiography and my grandmother tried and my papa tried and nothing was ever published, so this is kind of my way of honoring them and finishing what they started," Brie Tate said.
The book also strives to clear the air over the hurtful headlines published at the time that claimed the house was filled with drugs and the site of orgies, Statman said. "The headline that always sticks with me is 'Live Freaky, Die Freaky," as if somehow they had brought these murders on themselves. That was a horrible, horrible thing for this family to see every day -- that their daughter, by her actions, you know, none of them were (about) the drugs and the sex and the orgies and the black magic, none of them were true, and that people, in a way, were blaming her for these murders, and it was crazy. It was horrible."
To hear the rare recording, and for more with Brie Tate and Statman on how the murders changed things for Tate's loved ones, what life in the Tate family was like after the murders, and how Paul Tate, Sharon's father, helped investigate the murder, watch the video in the player above.
Thanks for reading CBS NEWS.
Create your free account or log in
for more features.