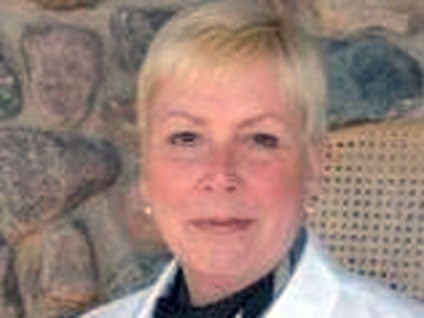 Book 'Em: Alone, Orphaned on the Ocean
NEW YORK (CBS) Terry Jo Duperrault began life as an extreme survivor - she was 11 years old when her family was murdered at sea aboard a rented sailboat, the Bluebelle, while vacationing off the coast of Florida. She jumped overboard just in time to escape.
Terry Jo then spent four days floating on a piece of cork in the middle of the ocean. A Greek merchant vessel spotted her in waters of the Bahamas. Her rescue was covered by media worldwide, and was the cover story in LIFE Magazine in Dec. 1961.
Alone: Orphaned on the Ocean is the first time Terry Jo, now known as Tere, has ever been able to fully tell her story. In Sept. 1988, Oprah Winfrey reunited her with the freighter captain who saved her, but even then, she was not healed enough to reveal what it took to survive for four days alone at sea, after the devastating loss of her entire family. She has never given a televised interview reliving the tragic event.
Co-authored by renowned psychologist and survival expert Richard Logan, this is the improbable and inspiring story of a young girl who, against all odds, overcame a sea of grief.
---
Interview with Tere Duperrault Fassbender by Barry Leibowitz, Senior Writer at 48 Hours | Mystery
Why are you telling this story now, almost 50 years after the ordeal?
Duperrault: I always believed I was saved for a reason but it took me 50 years to gain the strength to be able to give other people hope with my story. If just one person goes on to heal from a life tragedy, my journey will have been worth it. I am a survivor trying to reach other survivors. It took me so long but I want people to understand that there is no timeline with healing. It is never too late!
You were only 11 when you were first asked about what happened on the Bluebelle. Do you ever doubt your memory of events?
Duperrault: I've never doubted my memory of the events that took place on Nov. 12, 1961. I was 11-yrs-old. I was old enough to understand that my family had been taken from me but not old enough to process why Capt. Julian Harvey would kill them and leave me in the middle of the ocean to drown.
What was it like to go almost 20 years without speaking about your ordeal, and with everyone trying so hard to avoid talking about it?
Duperrault: I lost my family and then returned home unable to ask questions or speak to anyone about my feelings. I went to school and teachers and classmates were aware of my loss but unable to reach out to me. We had a book signing last month and some of my teachers from 49 years ago showed up just to see that I was alright after all these years.
They said they were sorry for not being able to talk to me and help. In those years they were told to pretend like it never happened. I learned to live with staying quiet. I did not care to attend large gatherings (other than family ones) as I felt awkward in a crowd, knowing that many people knew who I was.
You did a sodium amytal (truth serum) interview in 1999, in your late 40's. What prompted that, and what came out of it?
Duperrault: My dear friend and co-author, Richard Logan, suggested I try the truth serum to help clarify my memories. Logan was my university professor at one time and an expert on lone survivors.
He felt this experience would give me the confidence to believe in myself about what I saw and heard. I had seen my mother and brother floating in water and blood but I never saw my father or sister's bodies.
In spite of all you endured, why as an adult did you choose to work, and live, close to the water?
Duperrault: Julian Harvey abandoned me thinking the ocean would swallow me but instead it created a bond between me and water. In our book I describe what it was like to be dependent on the water for the four days I waited to be rescued. I write about the ocean life around me and the power of that experience.
I was forever drawn to water after this tragedy, not repelled like some would expect. When I applied with the Department of Natural Resources it was for a position with fisheries. I started working on the water and loved it.
I moved on to work in Water Resources and Water Regulation and Zoning. I went on to protect the water that had protected me as a little girl. Water is life and it is soothing for me to be on the beach. I find I can think clearly, relax and feel closer to my lost family.
With all that you've overcome, is there a challenge you have faced that might not be so obvious?
Duperrault: I have always been a trusting person and this has given me many struggles throughout my life. My original family was stripped from me without warning and this left me having no choice but to trust those around me completely. This unwavering trust has given me many relationship struggles throughout my life and I try to help readers through these lessons in my book.
Today I am the same trusting person but after 49 years, I've learned to be healthy and I hope my book will help others find the same peace.
Your childhood ordeal at sea led to a change in coast guard regulations. What happened, and when?
Duperrault: I floated on the ocean in a broken white raft that disintegrated within minutes after my rescue. It was a miracle. That raft blended into the white caps preventing search and rescue planes from locating me.
The Coast Guard, after hearing of my ordeal, changed boating regulations and that is why we now have the bright international orange on life rafts. This was recommended in 1962. I'm humbled knowing that my rescue and survival led to something that is followed all over the world.
What question should Crimesider have asked you that we didn't... and what's the answer?
Duperrault: How did I heal myself since I was not allowed to talk about my loss for 20 years?
I purposely did not run away from water or boats. I was and still am very adventurous. Writing this book has given me closure and helped me heal. The people who have made contact since the book's release have been healing me, too.
I have heard from those who attempted to find me and those who claim to have been named after me because I was a survivor and their parents wanted their name to mean something. In my "Dedication," readers will see me writing "Mom" and "Dad" for the first time since their murder.
---
About the Authors
After surviving the murder of her family, Tere Duperrault Fassbender, born Terry Jo, chose to live with her aunt, uncle, cousins, and grandmother. As a young woman she studied X-ray technology, but realized she could not deal with emergency room trauma. She ultimately received a bachelor's degree in cultural geography from the University of Wisconsin-Green Bay. For fourteen years, she was a Water Management Specialist with the Wisconsin Department of Natural Resources. Now retired, Duperrault Fassbender, and her husband, Ron, live in Kewaunee, Wis. They have six children from previous marriages and five grandchildren.
Richard D. Logan, PhD, is a nationally recognized expert in the psychology of solitary survival and has appeared on A&E and Discovery Channel programs on survival. A retired professor of human development, and self-professed adventurist, Logan taught at the University of Nairobi, Vassar College, the University of Kent in England, and the University of Wisconsin-Green Bay. He holds a PhD in human development from the University of Chicago and an AB in anthropology from Harvard University. In 1988, Logan met Tere Duperrault Fassbender, and the pair has been working on Duperrault's tale of survival for several years.
Thanks for reading CBS NEWS.
Create your free account or log in
for more features.