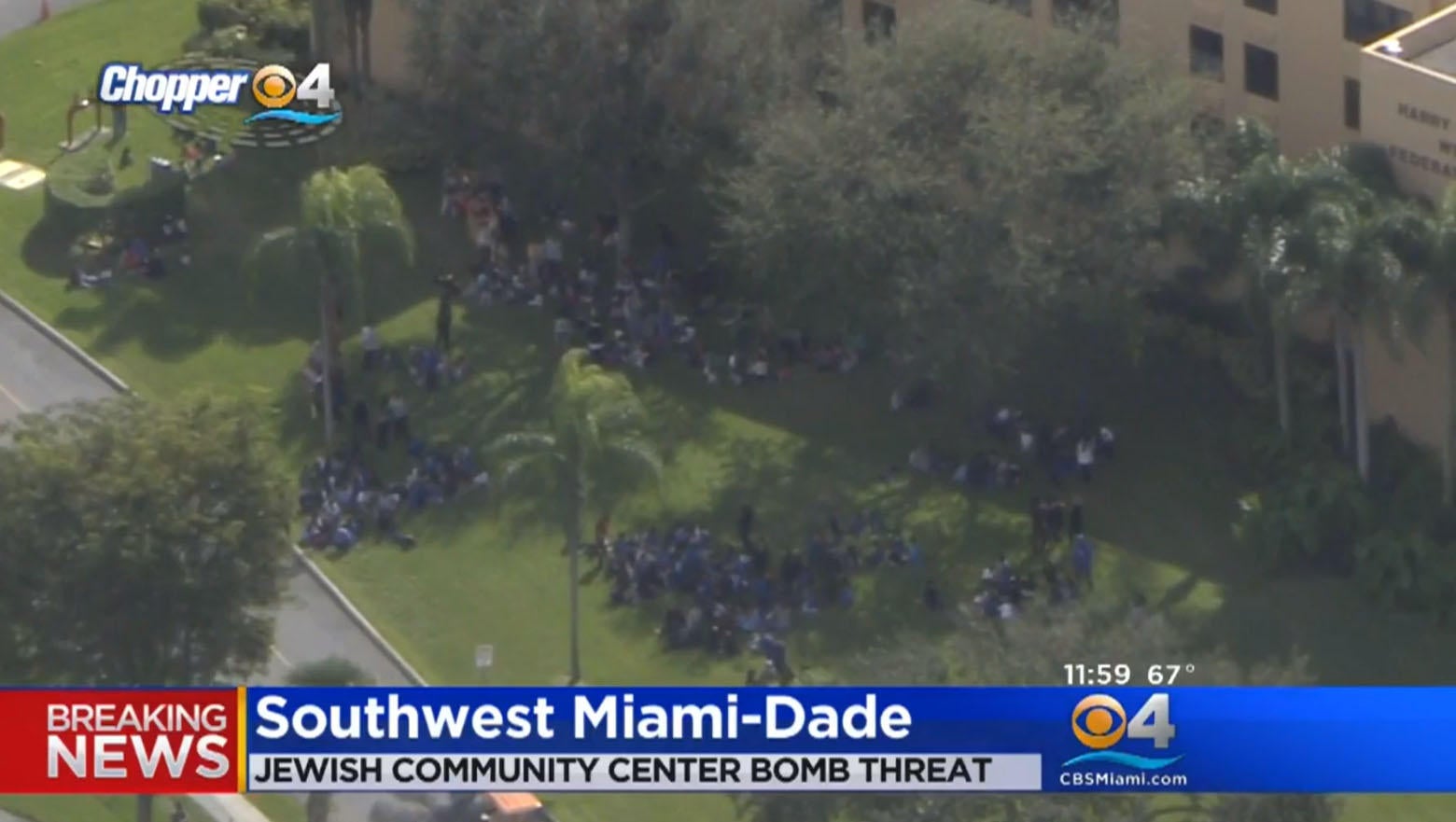 Reports: Bomb threats at Jewish centers, schools in U.S., U.K.
Police responded to reports of bomb threats at more than a dozen Jewish centers across the U.S. and in the U.K. on Monday, according to reports. Each facility has since been given the all-clear.
Five Jewish Community Centers and a pre-school were affected in Florida, along with two community centers in Maryland, two in Georgia, one in Tennessee, one in South Carolina, one in Delaware, one in New Jersey, one in North Carolina and one in Pennsylvania, according to a statement from the JCC Association of North America.
In the U.K., the Jewish Chronicle reports that several "hoax" bomb threats were made to a "small number" of Jewish schools and several non-Jewish schools. The schools were later declared safe.
A law enforcement source tells CBS News that the threats were called in. The FBI joined the investigation along with local authorities. Federal investigators and the Secure Community Network, which focuses on security for Jewish institutions, are working to determine the source of the calls, according to the JCC Association of North America.
"JCC Association thanks federal and local law enforcement for their quick and thorough response today," David Posner, the association's director of strategic performance, said in a statement. "JCCs continue to work with them, as they do all year long, to ensure the continued safety of JCC members and all those who participate in JCC activities, as well as the safety of JCC buildings."
The facilities had received the all-clear as of 4:30 p.m. and most had resumed activities, the statement said.
The Tennessean reports Metro police responded to the report of a bomb threat at the Gordon Jewish Community Center in West Nashville Monday morning. About 80 people were evacuated from the West Nashville building, which also functions as a child-care center, around 10:30 a.m., the paper reports.
In South Florida, police evacuated two Miami-Dade Jewish community centers over possible threats, reports CBS Miami. Hundreds of children were reportedly evacuated from the Dave & Mary Alper Jewish Community Center over a possible explosive device around 11 a.m., the station reports. Sources tell the station the threat was phoned in to the main operator line of the facility.
Another possible threat was made to a Jewish community center in Miami Beach, but the all clear was given by police around noon, the station reports. In Jacksonville, the Jewish Community Alliance reportedly re-opened about an hour after a bomb threat was phoned in. No device was found on the property after a search.
Thanks for reading CBS NEWS.
Create your free account or log in
for more features.