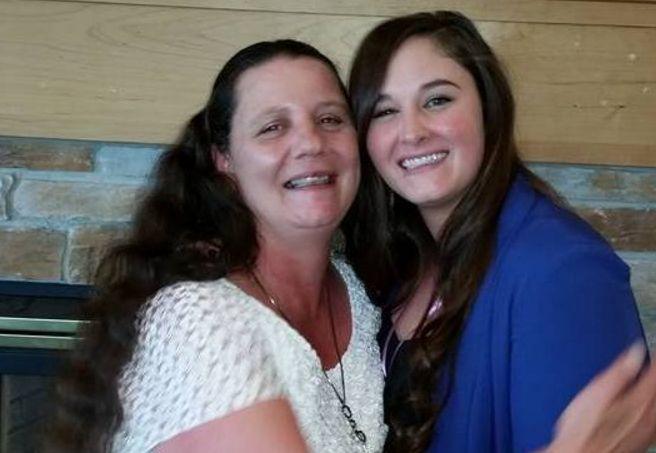 Kidnapped mom calls family from trunk, found dead 325 miles away
HELENA, Mont. -- A woman who was kidnapped at a Montana rest stop in broad daylight was able to talk with her husband by cellphone several times and even talked with police, but she was dead by the time authorities found her car 325 miles away near Spokane International Airport, Montana authorities said.
Rita Maze, 47, of Great Falls called her husband Tuesday evening and said she had been struck on the head at an Interstate 15 rest stop north of Helena and that she was in the trunk of her car, Lewis and Clark County Sheriff Leo Dutton said Wednesday.
A motive, information on any possible suspects, and detail on how the kidnapping occurred were not immediately available. But Dutton said there was a person of interest in the case and authorities were looking at surveillance video from a convenience store.
Maze's husband reported her missing. Dutton said that he spoke with her several times as cell coverage allowed.
"She didn't know her location, but she was able to talk to them over her cellphone, sporadically, as coverage faded in and out," Dutton said.
Rochelle Maze told the Great Falls Tribune her mother was "hysterical" and hard to understand when they spoke on the phone for about 10 minutes.
"I told her that I loved her," Rochelle Maze said. "That's the last thing she heard."
The phone then went dead or lost a signal, and the two were unable to reach each other again.
Law enforcement tracked the use of her cellphone to help locate the vehicle. Her car's license plate was captured on a license plate reader near Post Falls, Idaho.
A Helena police officer talked to Maze shortly before she died, Dutton said.
Her body was found in the trunk of her car at 12:30 a.m. Wednesday, Spokane County Deputy Mark Gregory said. The cause of death was not released.
The FBI is investigating because interstate travel was involved. A spokeswoman said the agency wasn't releasing any further information, and Lewis and Clark County referred all questions to the FBI.
Maze was a longtime cook at Morningside Elementary School in Great Falls, the Great Falls Tribune reported.
Rochelle Maze told CBS affiliate KXLH that her mother was her best friend.
"My mom was always a playful mom," she said. "She was always swimming with us in the pool and throwing us around. Taking us on park days and always being a kid with us. She was a child at heart at all times. That is what I remember about my mom."
Thanks for reading CBS NEWS.
Create your free account or log in
for more features.