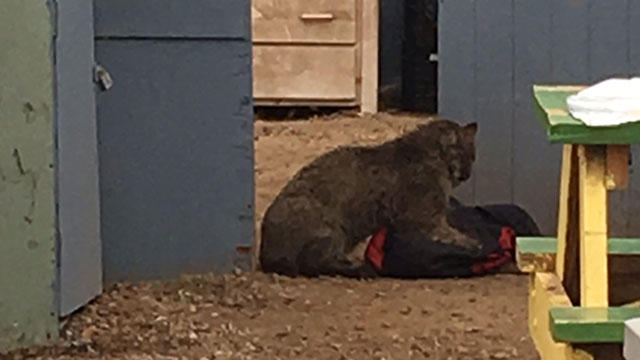 Bobcat that attacked 3 women in Conn. tests positive for rabies
COLCHESTER, Conn. -- Authorities say a bobcat that jumped on a Connecticut woman and scratched two others who were trying to help her has tested positive for rabies.
The attack happened Tuesday in a greenhouse in Colchester. The bobcat was then shot and killed.
The Connecticut Department of Energy and Environmental Protection says it's rare for bobcats to attack people, but when they do, rabies is often the cause.
The bobcat was taken to the state health lab for a rabies test and the results were reported Wednesday.
The greenhouse is on the property of The Caring Community, a social service provider for residential and day programs.
The three women were treated at a nearby medical center.
Due to the incident, East Hampton Public Schools Superintendent Paul K. Smith said they are making sure that students are safe and "bus drop-offs in that area will be closer to student homes," CBS affiliate WTNH reported.
Danicee Butcka, who has lived next to The Caring Community of Connecticut for the last 23 years, told WTNH that with a lot of woods nearby, it's not uncommon to see wild animals.
"We've seen bobcats in our backyard and then crossing down the street," Butcka said. "It's scary to think something like that can happen in broad daylight."
Thanks for reading CBS NEWS.
Create your free account or log in
for more features.