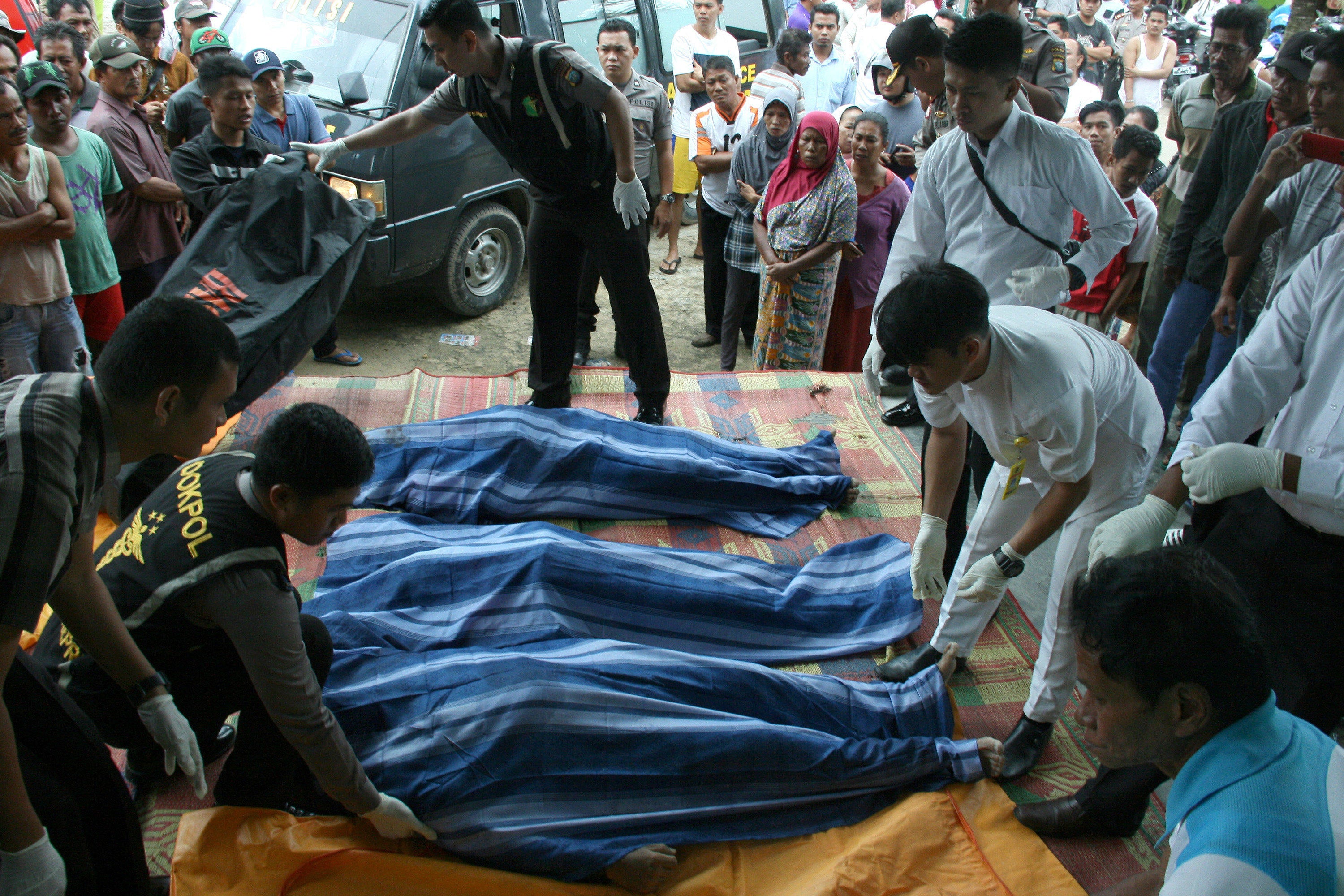 More than 40 missing after packed speedboat capsizes in storm
JAKARTA, Indonesia -- Indonesian rescue authorities said the search for more than 40 people still missing from the sinking of an overcrowded speedboat will resume at daylight Thursday after being suspended due to nightfall.
Eighteen bodies have been recovered and 39 people were rescued, Abdul Hamid, chief of Tanjung Pinang province's search and rescue agency, said Wednesday.
The agency said about 100 people were on the boat. It capsized off the Indonesian island of Batam at about 5 a.m. Wednesday, according to the island's police chief, Sambudi Gusdian.
Police earlier said at least 20 people were killed, including a child under the age of 5.
The boat was carrying Indonesian workers home from Malaysia when it capsized.
Police suspect the trip was illegal and the workers were undocumented because of the high fares that passengers said they paid.
Gusdian said an Indonesian woman believed to be responsible for the voyage was arrested as she tried to leave Batam for nearby Singapore.
Haryanto, a 51-year-old survivor, said the boat capsized in heavy rain and high waves about two hours after it left Johor Bahru in Malaysia.
"It was so crowded some of us could not sit," said Haryanto, who was saved by fishermen. Like many Indonesians, he goes by one name.
A police helicopter and more than a dozen boats were involved in the rescue effort.
Speedboats and ferries are a common form of transport in Indonesia, a sprawling archipelago. Sinkings are common due to poorly enforced safety regulations.
One of the worst ferry sinkings in recent years occurred off Sulawesi island in 2009, killing more than 330 people.
Thanks for reading CBS NEWS.
Create your free account or log in
for more features.