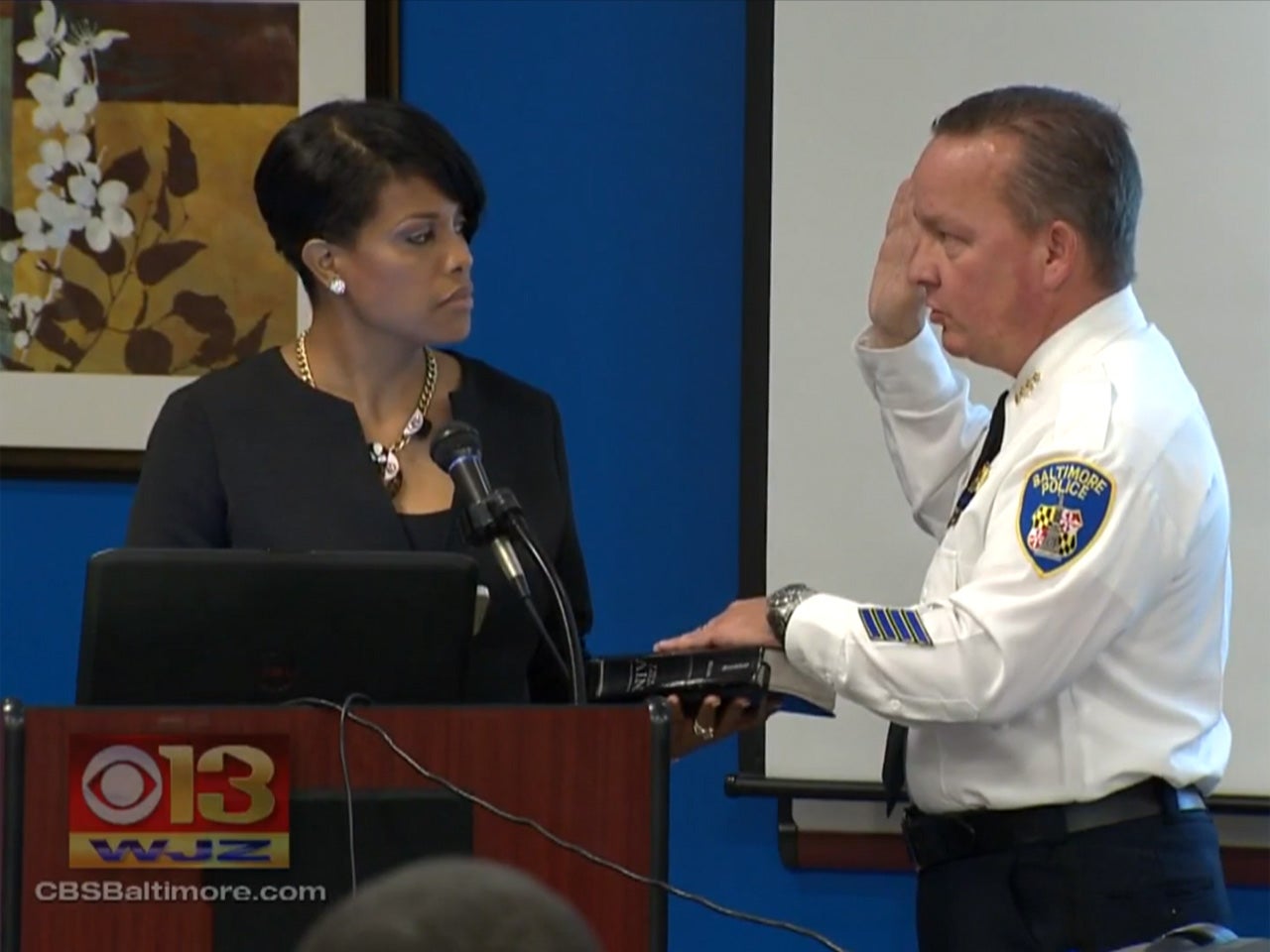 Bloody end of 2015 sees record murder rate in Baltimore
BALTIMORE -- Baltimore's murder rate is the highest per capita in the city's history -- and the past few days have been bloody, reports CBS Baltimore.
Baltimore's 342nd murder was a stabbing on the east side. Number 341 was a shooting; a man was shot over and over again on the west side. Those murders followed the arrest of an 18-year-old on a wild shootout on North Avenue, where police say he shot two girls -- just 11 and 12 years old.
They'll survive; they're lucky.
"We're appalled by it. Luckily, through investigation, we were able to put a close to it," said Col. Stanley Brandford, Baltimore City Police. "There's no good reason why this should happen on any street here in Baltimore City. It sickens all of us."
Baltimore's murder rate is the highest per capita in the city's history. There have been more murders in Baltimore this year than in New York City -- despite New York's population being more than 13 times higher.
After a man was shot dead outside a northeast Baltimore shopping center last week, his friend pleaded for the violence to stop.
"Lined up along the walls of hell were good intentions. A lot of us young dudes, we have good friends that mean well, but as they talk, they're walking down a destructive path," said Tommy Harris.
Among 2015's victims: a standout football player (Jaquan Holt, victim 297) and a young father (Kendal Fenwick in Park Heights, victim 295).
It's also been a year of change for the police department with a new commissioner. After the riots surrounding Freddie Gray, police blamed stolen prescription drugs when killings first spiked. Months later, the number of people dying continues to climb.
"These neighborhoods are crowded; there are people on the streets and people who do these things," Brandford said. "We don't need the National Guard; we need our citizens and we can close these cases."
Twenty-three of this year's victims are children.
Thanks for reading CBS NEWS.
Create your free account or log in
for more features.