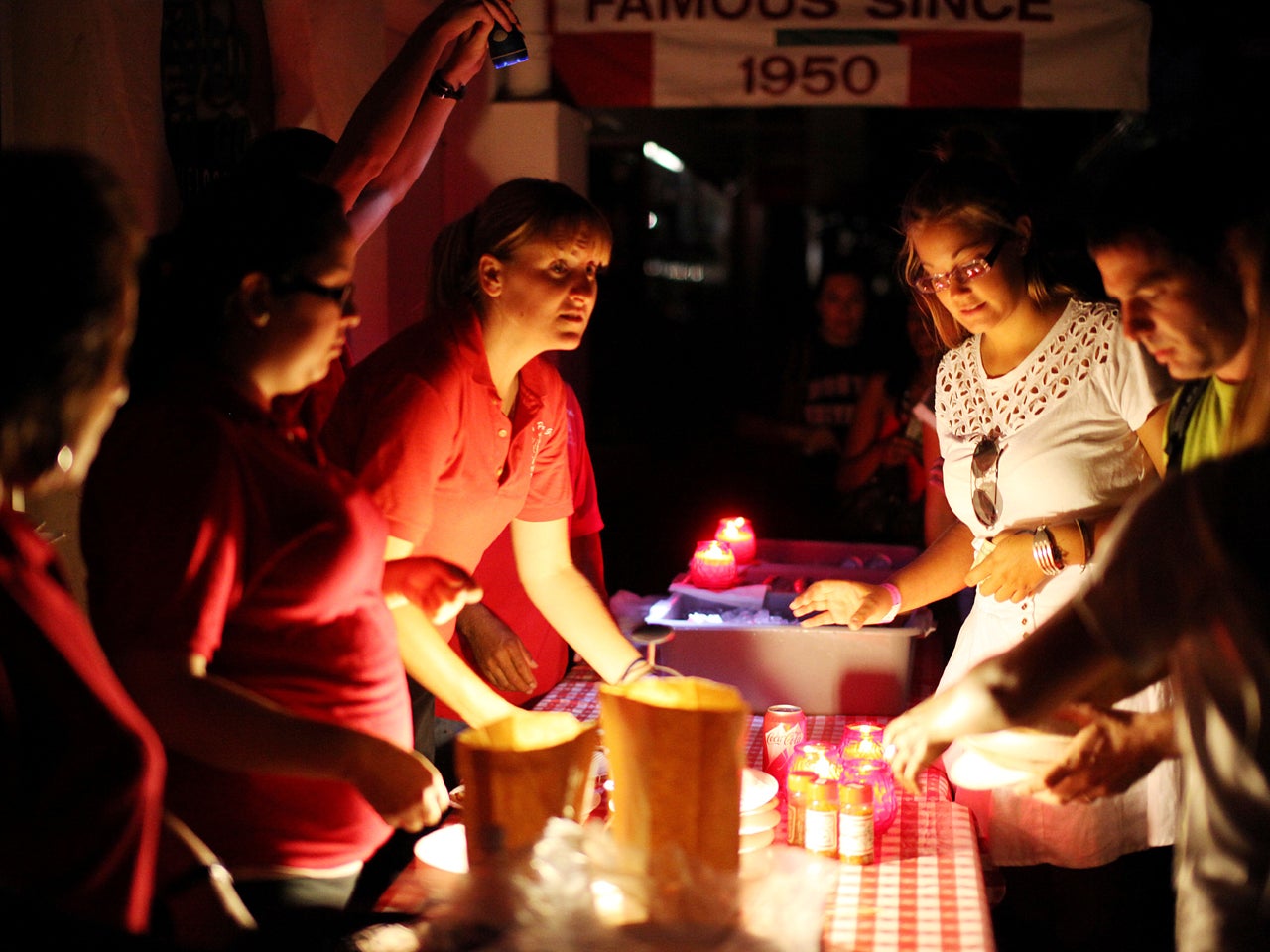 Blackout in Southwest leaves 5M in the dark
SAN DIEGO - A major outage knocked out power in a region of almost 6 million people in the Southwest and Mexico on Thursday, bringing San Diego to a near-standstill and leaving people in the surrounding desert to swelter in late-summer heat.
Two nuclear reactors went offline after losing electricity, but officials said there was no danger to the public or workers.
San Diego bore the brunt of the blackout that started shortly before 4 p.m. PDT., darkening much of the nation's eighth-largest city. All outgoing flights from San Diego's Lindbergh Field were grounded and police stations were forced to use generators to accept emergency calls across the area.
The blackout extended east to Yuma, Ariz. where more than 56,000 people temporarily were left in the dark; power was restored there about five hours later.
Power also was back by on by 10 p.m. in about a dozen cities in San Diego and Orange counties, officials said. Nine of San Diego Gas & Electric Co.'s 115 substations were also back in service.
"We have a ways to go but were starting to see a bit of progress right now," said Mike Niggli, chief operating officer of the utility.
Niggli said he expected a "very stead advance" around 2 a.m. through the middle of the afternoon.
Despite the gains, most of the people in the darkened swath were expected to spend the night without power.
"It feels like you're in an oven and you can't escape," said Rosa Maria Gonzales, a spokeswoman with the Imperial Irrigation District in California's sizzling eastern desert, where heat was well into the triple-digits when the power went out for about 150,000 of its customers.
After the sun went down, residents poured into darkened bars in downtown San Diego, some donning reading lights on their heads like miners. A pair of men carried flaming Tiki torches — usually planted in backyards — to see their way down the pitch black street.
The U.S.-Mexico border was cloaked in darkness and police on both sides sent in re-enforcements to prevent looting and other crime in their cities, but none was reported.
A backup system allowed officials to continue operating crossings from Arizona to California, said Customs and Border Protection spokeswoman Jackie Wasiluk.
Power officials said the massive blackout was likely caused by an employee removing a piece of monitoring equipment at a power substation in southwest Arizona.
Residents in Yuma were among the first to regain power, along with parts of Orange County. All 56,000 customers for Arizona Public Service were back online around 9:30 p.m., according to Daniel Froetscher, a vice president at APS.
Other cities in San Diego County were also reporting lights were coming back late Thursday.
Tijuana, Mexicali and other cities in Mexico's Baja California state are connected to the U.S. power grid, forcing them to lose power, Niggli said.
San Diego officials announced schools and city trains would be closed Friday as a precaution.
The power loss should have been limited to the Yuma and the power company was investigating why it spread to such a large area, including Mexico. Officials ruled out terrorism.
"This was not a deliberate act. The employee was just switching out a piece of equipment that was problematic," Froetscher said.
In Tijuana, people wandered out of their hot homes into the street to cool off while restaurants scrambled for ice to save perishable food.

In San Diego, the trolley system that shuttles thousands of commuters every day was shut down and freeways were clogged at rush hour. Trains were stopped in Los Angeles, an Amtrak spokesman said, because there was no power to run the lights, gates, bells and traffic control signals.

Police directed traffic at intersections where signals stopped working.

Blake Albert Jordan, 20, saw a trolley come to a screeching halt as he neared the platform. Dozens of passengers emptied onto the tracks when the doors opened.

Jordan said he called about 20 friends and family to pick him up in San Diego's Mission Valley, where he was visiting a friend, to his home in suburban Lemon Grove. None offered to venture on the roads.

Officials were still trying to find the cause of the outage.

When a transmitter line between Arizona and California was disrupted, it cut the flow of imported power into the most southern portion of California, power officials said. The extreme heat in some areas also may have caused some problems with the lines, Niggli said.

"Essentially we have two connections from the rest of the world: One of from the north and one is to the east. Both connections are severed," Niggli said.

Two reactors at the San Onofre nuclear power plant went offline at 3:38 p.m. as they are programmed to do when there is a disturbance in the power grid, said Charles Coleman, a spokesman from Southern California Edison. He said there was no danger to the public or to workers there.

The outage came more than eight years after a more severe black out in 2003 darkened a large swath of the Northeast and Midwest. More than 50 million people were affected in that outage.

In 2001, California's failed experiment with energy deregulation was widely blamed for six days of rolling blackouts that cut power to more than 3 million customers and shut down refrigerators, ATMs and traffic signals.

In Arizona, about half of Yuma County had power again Thursday evening after losing it earlier. Yuma County has about 200,000 residents and a little under half live in the city of Yuma.
Thanks for reading CBS NEWS.
Create your free account or log in
for more features.