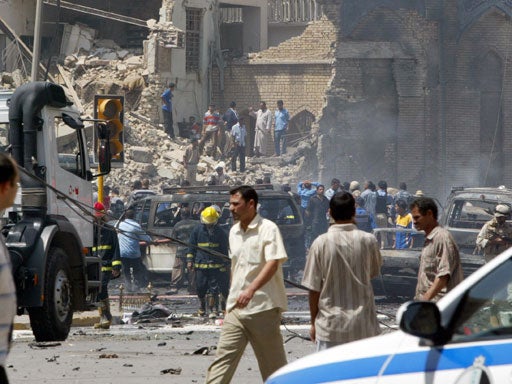 Bitter Pill: A Wife On Trial
In 1988 in Washington state, Stella Nickell was convicted of killing her husband Bruce, and Sue Snow, a bank manager, by putting cyanide in Excedrin capsules. The crime was chillingly similar to the Chicago Tylenol murders four years earlier. Seven people died in that case, which was never solved.
That case moved Congress to enact tough tampering laws. Nickell was the first to be convicted under it. Now, private detective Al Farr and his partner Paul Ciolino are on a mission to prove what they both firmly believe: Nickell is innocent. Farr says that there is no credible evidence against her. 48 Hours reports on the search.
"I am not guilty," says Nickell. "And I won't quit fighting until I prove it."
Farr and Ciolino have been traveling the country without pay, interviewing witnesses and friends, talking to anyone who may help them. They have a history of helping people they feel have been unfairly convicted.
Stella Nickell grew up poor in the Pacific Northwest. At 16, she gave birth to a daughter, Cynthia. In the next 12 years, there would be a failed marriage and a second daughter. In early 1974, when she was 32, she met Bruce Nickell. They were married two years later.
One June evening in 1986, he came home with a headache and four Excedrins. Nickell says her husband walked out on the deck to watch the birds, and suddenly collapsed. He was taken by helicopter to a Seattle hospital. The doctors said it was emphysema, but Stella says that never made sense, because he didn't have that disease. Nearly two weeks later, she heard about Sue Snow. Reports said Snow died after swallowing cyanide-laced Excedrin. She told police, and doctors realized that Bruce Nickell had also been poisoned.
Police initially focused on Snow's husband Paul Webking. But he took a polygraph, passed, and was eliminated as a suspect. They then looked toward Nickell.
Authorities became suspicious because she told them she had bought two bottles of Excedrin at different times, probably in different places. This seemed unlikely, because out of thousands of bottles checked in the entire region, authorities found only five with tainted capsules, and Stella had two of them.
Gregg Olsen, whose book "Bitter Almonds" chronicles the case, says that is why the FBI zeroed in on her. But why would she bring the poisoning to police attention in the first place?
Detective Mike Dunbar, who worked on the case, says she wanted insurance money. Bruce's insurance paid an extra $100,000 if he died by accident, including poisoning.
"I think that she probably killed Bruce and expected them to find out that he died from cyanide poisoning," he says.
Investigators in Seattle say her plan was foiled when Bruce's death was attributed to emphysema - a natural cause. They say she was desperate to establish an accidental cause of death. So she put poisoned painkillers in stores, they say, hoping someone else would die and the tainted capsules would be discovered.
With Snow dead, Stella could step forward and notify police. As the investigation continued, the FBI lab found an important clue: green crystals mixed in with the cyanide. They turned out to be algae destroyer, a product used to kill algae in fish tanks. Stella had an aquarium, but says she never bought algae destroyer.
But Tom Noonan, who managed the local fish store at the time, says she did buy algae destroyer. According to Olsen, the police theory is that Stella Nickell crushed the algae tablets in a bowl, and then later, when she mixed the cyanide, used that same bowl without cleaning it. Noonan claimed she bought so much algae destroyer, he had to special order it just for her. Farr and Ciolino say that is not true.
Although investigators were sure they had the right person, they had very little to take to a jury: No fingerprints, nor any way to prove that Stella Nickell ever bought or possessed cyanide.
Then Stella Nickell's daughter, Cindy Hamilton, began talking to police. Now 27, Hamilton had been in and out of Stella's life for years. She had a history of abusing drugs. Olsen says Hamilton and her mother had a combative relationship. She told the FBI that her mother had talked for years about killing her husband, and went to the library to research poisonous plants and cyanide.
"I started reaing books to find out what plants I might have on the property that would be a danger to kids and pets," Stella says. The FBI found Stella's fingerprints on several books. Stella says she researched cyanide after her husband died.
A year and half after Bruce Nickell died, Stella Nickell was arrested and stood trial in federal court. Hamilton testified. Although the defense challenged her credibility, the jury believed her and convicted Stella of fatally poisoning her husband and Sue Snow.
What happens next? Find out in Part II, Retracing The Case.
© MMII Viacom Internet Services Inc. All Rights Reserved
Thanks for reading CBS NEWS.
Create your free account or log in
for more features.