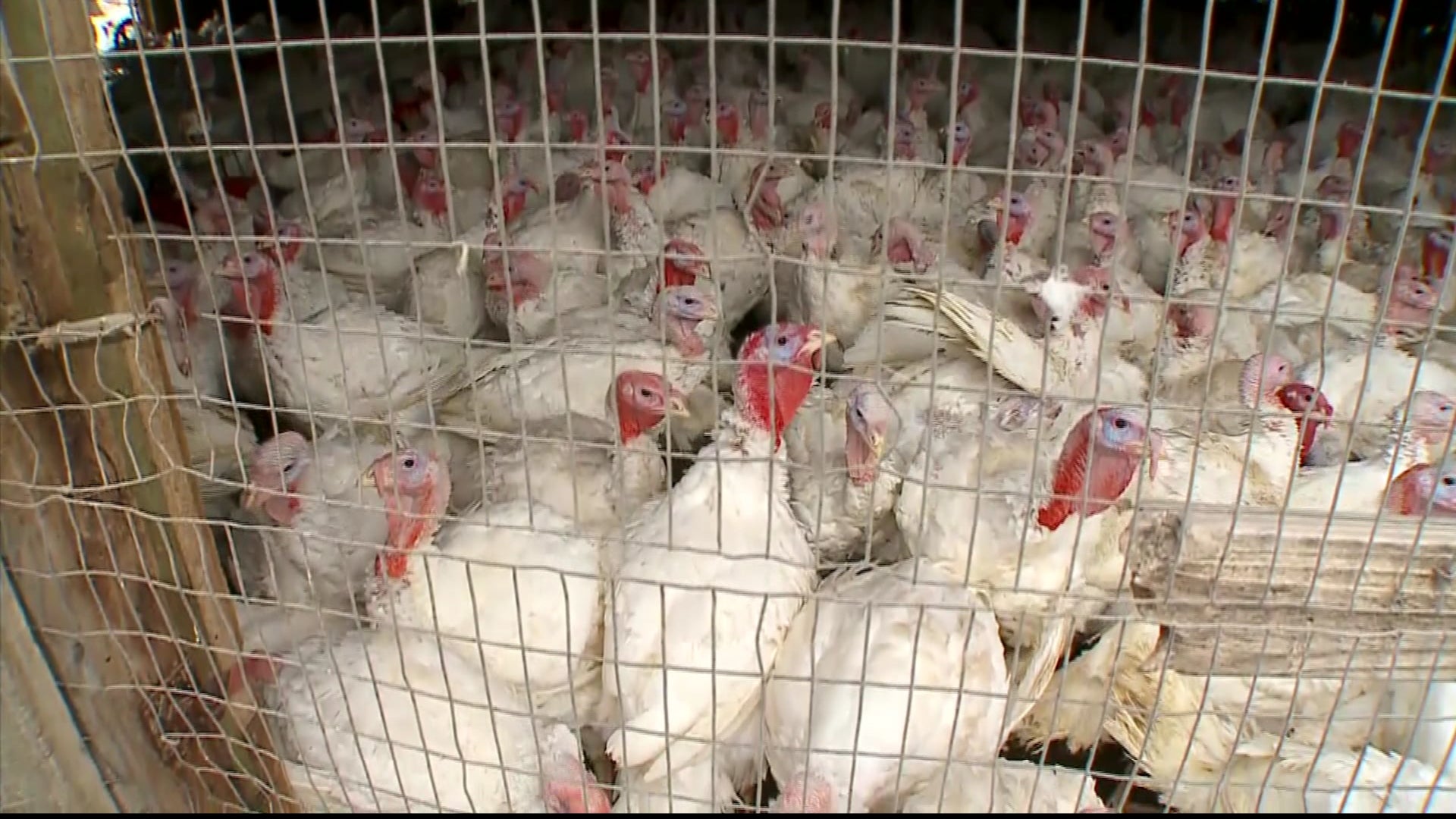 ​Bird flu takes steep toll on farmers, consumers
REMBRANDT, Iowa - Poultry farmers in the U.S. are struggling to contain a crisis triggered by the spread of bird flu.
Dave Rettig, owner of Rembrandt Enterprises in Iowa, in the heart of America's egg producing region. He could only talk to CBS News outside his facility, because it's under quarantine
Rettig's production has dropped 60 percent. He's lost more than 8 million hens to bird flu in less than four weeks, resulting in tens of millions of dollars in losses and forcing hundreds of layoffs.
Nationwide, nearly 49 million birds in 21 states are gone, about a 10 percent drop in egg production. according to the USDA.
It's the worst moment his industry has ever experienced, Rettig says.
"There's nothing that can come close to it," he told us. "Absolutely nothing."
Scientists aren't sure how the virus is spreading. But Rettig calls it a tsunami that's rippling through the egg supply chain, from farms to food companies to truckers.
Loren Bosma owns a trucking company that hauls for Rembrandt. He says chicken-related hauls make up more than 98 percent of his business. Since bird flu hit, orders are down and his revenue has been cut in half. He hopes he doesn't have to lay off workers but admits the future will be challenging.
"My goal is not, but you know, right now I've got to look at the big picture, once I know what the picture is," said Bosma. "Everybody is probably going to have to cut back, but... There could be some short-term layoffs."
The short supply has already driven up prices by an average of 17 cents a dozen, meaning the cost of flu has spread from farm to table.
Thanks for reading CBS NEWS.
Create your free account or log in
for more features.