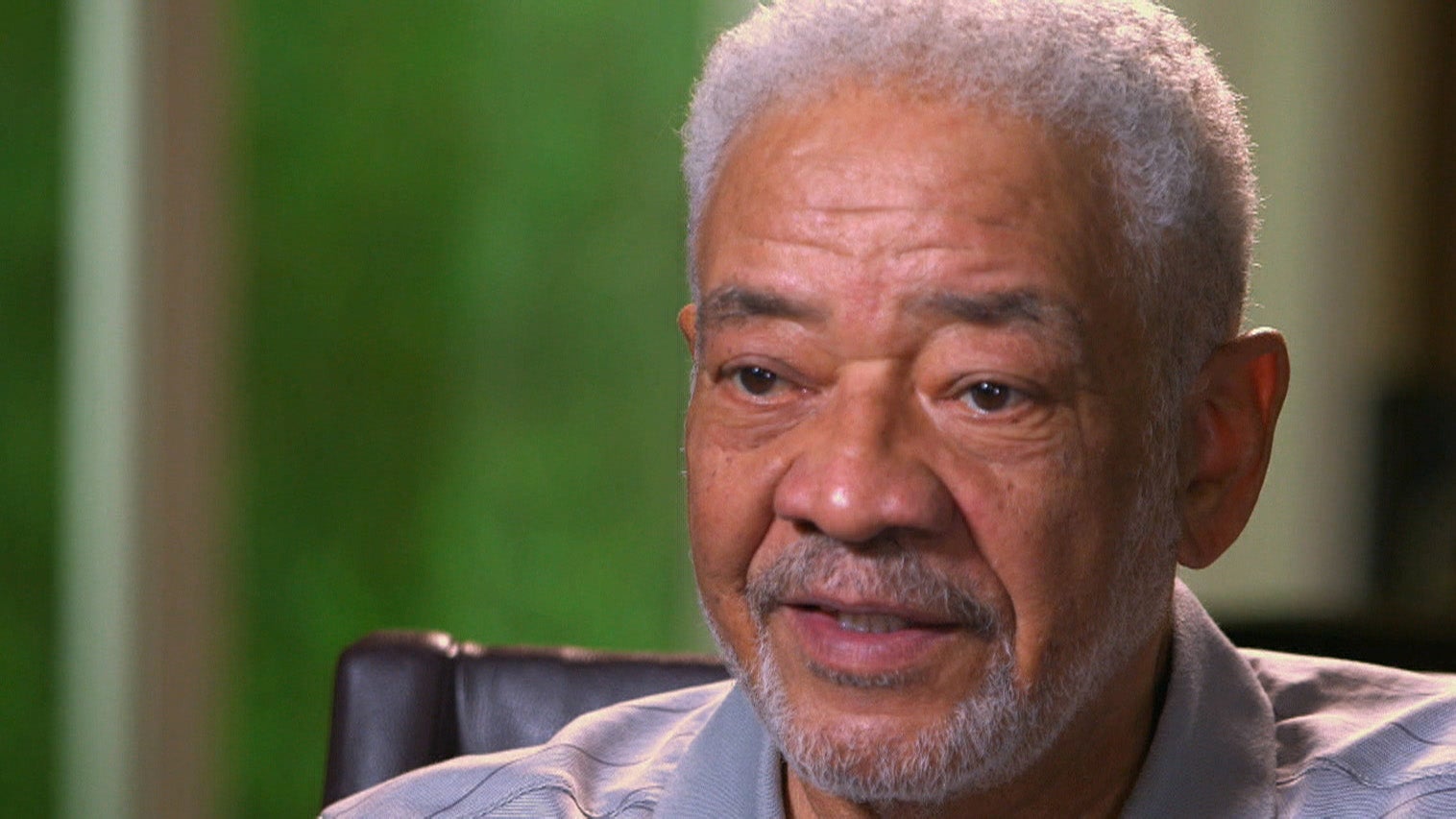 Bill Withers on Hall of Fame induction: "It's like a pre-obituary"
Bill Withers wrote some of the most enduring hits of the '70s and '80s -- and then disappeared from music.
Next week, his remarkable career will be celebrated at Carnegie Hall.
In 1970, Withers was in his early 30s and still working as an aircraft mechanic when he wrote "Ain't No Sunshine."
"Let me tell you how lucky I was. That was the B-side of the first record," Withers told Anthony Mason in a rare interview. "Now, the one they put on the B-side of your first record, that's a throwaway. And the disc jockeys, they turned it over, and life has never been the same since."
"Ain't No Sunshine" hit No.3 on the charts. Withers' follow-up record, "Lean on Me," went to No.1, and over the next decade he had a string of hits, including "Use Me" and "Just the Two of Us."
But in 1985, Withers recorded his last album. He put down his guitar, quit his career and has not sung in public for 25 years.
"There aren't many artists who were as successful as you were who've just walked away," Mason pointed out to Withers.
"There's more fuss over me now than it was then. In fact, when I played Carnegie Hall, the big question was, could I play a place that big? I was playing clubs ... When I was current, nobody was really making a big fuss over me," Withers said.
Over time, he acknowledged he had big hit records.
"I remember like songs like 'Lovely Day,' which had kind of become part of the landscape. When that was current, I was getting hassled by a record company for not making any hits," Withers said.
Now, he gets offers "all the time" to play, he said.
"And what do you say?" Mason asked him.
"'Judge Judy' is on. I can't talk to you right now," Withers responded.
The 77-year-old songwriter made a rare appearance earlier this year to be inducted into the Rock and Roll Hall of Fame, and he will be honored at Carnegie Hall on Oct. 1.
"It's like a pre-obituary," Withers said when asked how he feels about it.
Withers' 1973 album "Live at Carnegie Hall' will be recreated by Ed Sheeran, D'Angelo and other artists in a concert that will benefit the Stuttering Association for the Young. Withers, once a stutterer himself, talked to kids about how to cope in the 2009 documentary "Still Bill."
"For a time there, I was a small asthmatic kid who stuttered ... which accounts for my closeness with my grandmother because the only person who thought that I was going to be strong was my grandmother. She would say, 'Aw, Billy's gonna grow,'" Withers said.
Withers, who honored his grandmother in the song "Grandma's Hands," didn't fully conquer his stutter until he began performing in his 30s.
"And I figured out that my stutter was a fear of the perception of the listener. So I started having fun with it, trying to lower my perception of other people and raise my opinion of myself," Withers said.
It worked.
"I would do tricks, like picture everybody naked ... you know, dumb stuff, but evidently it worked; you see how smooth I am now. You know, this is pretty good talking we're doing," Withers said.
Before Withers picked up the guitar and started writing songs, he had not spent much time playing music.
"But if you're musical, you're born that way... You can get into false humility and stuff, but you don't try this if you don't think you can do it. So if you have some success, it's not a total surprise," he said.
But when he began recording in 1971, Withers still kept his day job as a mechanic at Weber Aircraft in California.
"So it was funny because my first album cover picture was actually taken on my lunch break. Cause I didn't want to take time off, so I said, 'Send somebody up here.' You know, they can take my picture. So, I'm standing in the door with my actual lunch box. And so guys are in the back yelling, 'Hey Hollywood!'" Withers said.
Withers, who's from Slab Fork, West Virginia, felt increasingly manipulated by the music industry. His label classified him as "urban," and he rebelled.
"Actually erased an album," he said.
"Why?" Mason asked.
"Cause I didn't get paid ... I spent nine years in the military, where there was a decent chance that you might die for $85 a month. You get into up in the hundreds and thousands, and you can really get hostile there, you know what I mean? And it's an affront you. It's an affront to your manhood for somebody to say, 'So I didn't pay you? So what?' Really?" Withers said.
So 30 years ago, Withers walked away. And despite all the tributes, he has no urge to stage a comeback.
"If I was going to write anything any longer than four minutes and it didn't have to rhyme, I would probably write about my old friend fear and all the disguises that it wears," Withers said.
"In terms of the possibility that you might tour or perform again, what would you be afraid of?" Mason asked.
"See, if people were to entice you, if you weren't right, they would be talking about you like a dog ... All your friends, those journalists would say, 'Why did you ever come out here?' I've heard people make last albums, and they sounded like death," Withers said.
"You don't want to do that."
"No man. Bill Withers Sr. would wake up and go, 'Boy, why did you do that,'" he said.
"There are so many musicians I know, and I've talked to a lot, who couldn't possibly stop," Mason said.
"I think that's maybe why my songs were just a wee bit different," Withers said. "Whatever I am, I'm satisfied that I was at least valid ... I wanted to write some songs that were reasonably profound, and I think I did that."
Thanks for reading CBS NEWS.
Create your free account or log in
for more features.