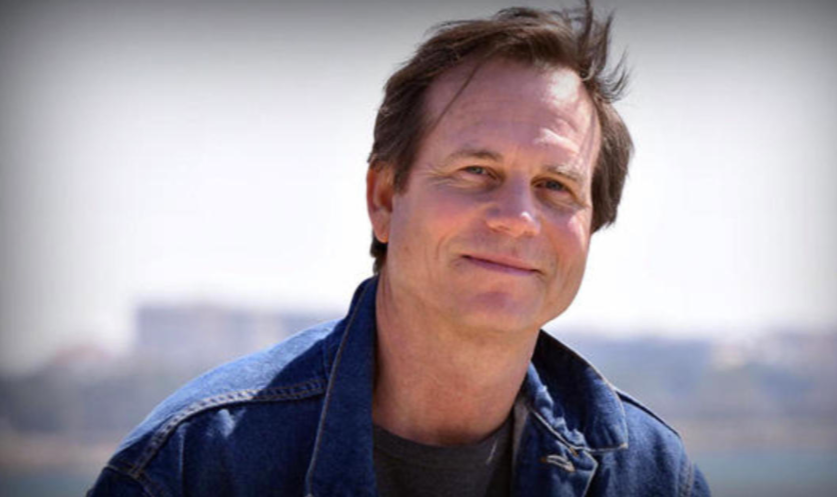 Storm chasers find unique way to honor "Twister" star Bill Paxton
Hundreds of storm chasers — literally — put actor Bill Paxton's name on the map Sunday, as word of the "Twister" star's death spread across social media.
Paxton, a Fort Worth, Texas, native, who appeared in dozens of movies and television shows, died from complications due to surgery at the age of 61, a family representative confirmed to CBS News in a statement Sunday.
As a tribute to the man who helped bring the "visibility of storm chasing to the public" with his 1996 hit movie, the nonprofit tornado tracking group Spotter Network coordinated an effort to honor the actor in the only way they knew how.
From Wichita, Kansas, to Oklahoma City, storm spotters used their GPS' to form the letters B and P.
"Many storm spotters and chasers have at least some connection to 'Twister,'" Spotter Network explained on Facebook Sunday. "A few helped Bill Paxton to form into the character he was in the movie. Many more took his character and either emulated him or took a different direction based on what they saw in the movie."
Coordinating through Facebook groups, storm chasers placed their Spotter Network markers in apps, like RadarScope, to mark their locations, plotting out lines that would help shape Paxton's initials.
"Part of what makes this special is Wakita, Oklahoma (home of the Twister Museum, and where the fictional Aunt Meg lives) is close to the center of this formation," a Facebook user who helped organize the event wrote.
Nearly 200 storm chasers helped form the coordinates, using directions drafted by Ryan Hickman, chief technology officer at AllisonHouse LLC and a Spotter Network board member.
Paxton fans continued to update Facebook users on their progress throughout the morning. Meteorology lovers got a kick out of watching the map form, and shared images of the map as it came together on Twitter:
After several hours of work, storm chasers were proud to show off a very clear "BP."
"He will be forever in our minds... as a great actor... and the best darn meteorologist on the planet," one Facebook user commented, while posting a picture of the finished product.
Thanks for reading CBS NEWS.
Create your free account or log in
for more features.