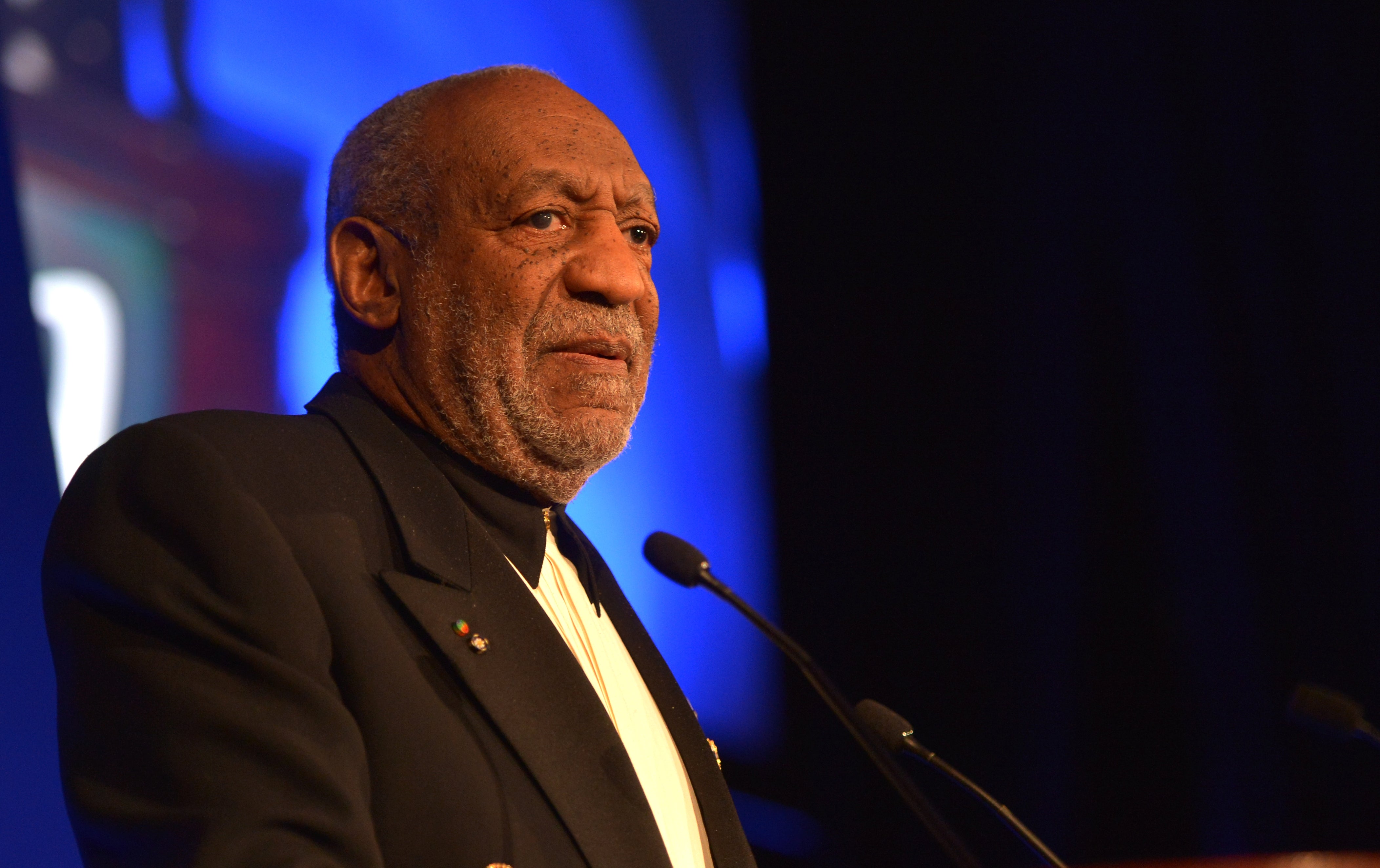 Bill Cosby clarifies statement on rape allegations
A blanket denial from Bill Cosby's lawyer dismissing allegations of sexual abuse by the comedian against several women has been clarified with a subsequent statement.
The new statement released Monday says that Cosby's denials do not refer to accuser Andrea Constand, whose civil lawsuit against him was settled in 2006.
Differences between Cosby and Constand were "resolved to the mutual satisfaction" of both parties, according to the new statement, jointly issued by lawyers for Cosby and Constand. Neither party intends to comment further, it adds.
The earlier statement, issued over the weekend, referred to "decade-old, discredited allegations" against Cosby, stating that "the fact that they are being repeated does not make them true."
Constand had accused Cosby of drugging and sexually assaulting her in 2004.
Bill Cosby kept a date to appear on a stage in Erie, Pennsylvania, on Sunday night despite the continuing uproar over allegations that he sexually assaulted several women in past decades, reports CBS Erie station WSEE-TV.
A Cosby appearance on CBS' "Late Show with David Letterman" has been canceled. Cosby spokesman David Brokaw confirmed Friday night that Cosby would not appear next Wednesday as previously scheduled. He did not say why.
Last week, Cosby asked the Internet to meme him Monday, unveiling a #CosbyMeme Generator on his website, but the stunt backfired.
Thanks for reading CBS NEWS.
Create your free account or log in
for more features.