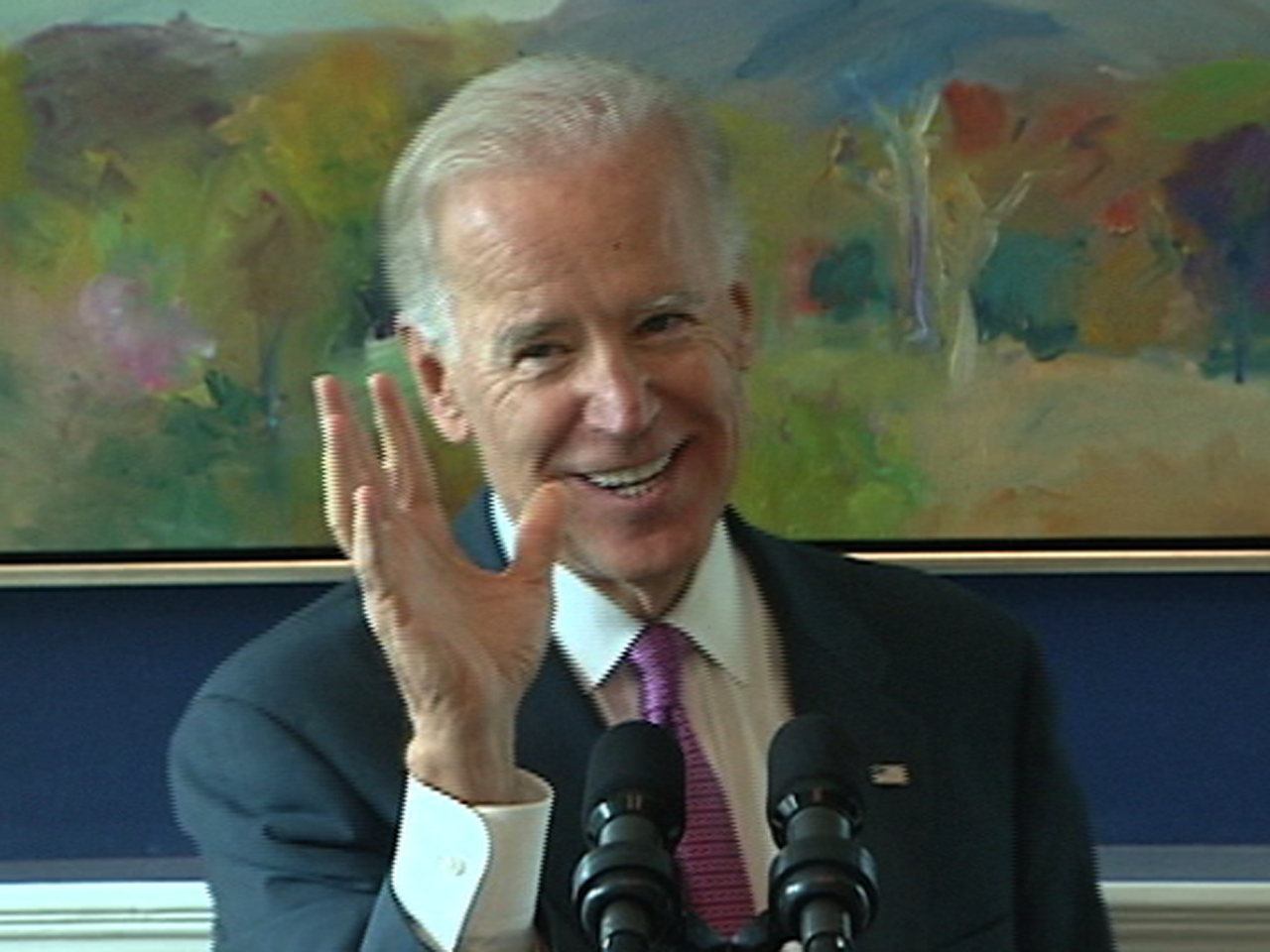 Biden on same-sex marriage: "I am absolutely comfortable"
(CBS News) Vice President Joe Biden went where President Barack Obama hasn't yet gone: In support of same-sex marriage, saying he's "absolutely comfortable" with it.
"I am absolutely comfortable with the fact that men marrying men, women marrying women, and heterosexual men and women marrying another are entitled to the same exact rights, all the civil rights, all the civil liberties," Biden said Sunday on NBC's "Meet the Press."
When asked if the president would push for legalizing same-sex marriage in a second term, Biden said, "I can't speak to that.... I don't know the answer to that," noting that the president sets policy.
A spokesperson for the vice president said his position is "evolving on the issue" and was reaffirming what the president "has said previously - that committed and loving same-sex couples deserve the same rights and protections enjoyed by all Americans."
But the president, who supports civil unions, has hedged on marriage. In 2010, President Obama said his view is "evolving" and that he "struggles" with the issue.
Biden has spoken openly about same-sex marriage before, previously calling it inevitable.
"The country's evolving and there's inevitability for national consensus on gay marriage," he said on ABC's "Good Morning America" in December, 2010.

On Sunday, Biden credited pop-culture with moving the country on the issue.

"I take a look at when things really begin to change, is when the social culture changes. I think 'Will and Grace' probably did more to educate the American public than almost anything anybody's ever done so far. And I think, people fear that which is different. Now they're beginning to understand," Biden said.
Six states and the District of Columbia allow same-sex marriages. A recent Maryland law allowing it has yet to go into effect.
On Tuesday, however, North Carolina voters will vote on a state constitutional amendment defining marriage between a man and a woman.

Thanks for reading CBS NEWS.
Create your free account or log in
for more features.