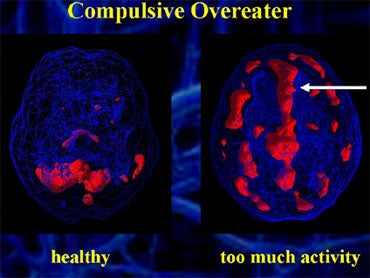 Imagine it: A moving company packs up your entire house and then holds all your possessions hostage.

That's exactly what happened to Steve and Susie Peeler, reports The Early Show correspondent Melinda Murphy.

"It's kind of like taking away your identity," says Steve Peeler. "You've got nothing. It's a feeling that you just can't describe."

Susie Peeler adds, "It was a shock, we couldn't believe it."

With two small children and another one on the way, the Peelers were counting every penny when they decided to move cross-country from Seattle, Wash., to Jupiter, Fla.

So when Steve Peeler went online looking for movers, Let's Move It Right had the right price -$3,000 to move all their belongings, and another $2,500 for their cars - all guaranteed in writing. The Peelers jumped at the deal.

Susie Peeler says, "Everything was, 'We'll take care of it all,' and they even became personal, 'Oh, a friend of mine's having a baby.' And you know, made it more of a friendship."

Susie Peeler says she felt she could trust them "completely."

But that proved to be a costly mistake. Just days before their stuff was supposed to be delivered, Steve Peeler says, "They called me and said the price had increased three times, four times, from what it originally was."

Their movers now were demanding almost $16,000 - $10,000 more than the original quote. And it got worse.

Steve Peeler says, "They called me on Christmas Eve and said that if we didn't pay them, they were going to auction all of our material off."

The movers ended up holding their belongings hostage for seven months. Steve Peeler had to sleep on an air mattress in their empty Florida home while the family stayed with relatives in North Carolina.

Susie Peeler says, "The 4-year-old would want her toys and it would be, 'We don't have that right now.' Your kids have things that they love and you can't give it back to them."

Forced to live apart, Steve Peeler didn't see his newborn son for the first month of his life.

He says, "I was really, really angry and wanted to see justice done."

But as thousands of moving victims quickly learn, justice is hard to come by.

Ron Berry of the Council of Better Business Bureaus says, "It's a big problem. It's a problem that's gotten worse in the last several years."

Since the government deregulated the moving industry in 1995, complaints about movers to the Better Business Bureau have more than doubled, but cracking down on rogue companies is next to impossible.

Berry says, "The police normally aren't going to help you because they consider this a civil or contract dispute, not as a criminal matter. You can go to the BBB, but we may not be able to even find these people."

So who's supposed to help the victims? Well, the U.S. Department of Transportation is, but, believe it or not, it has just two investigators for the whole country, handling thousands of cases every year.

Berry says, "The reality is, you're on your own. You can't depend on the federal government to come bail you out."

Susie Peeler says, "A store can get robbed and the police are after the guy, and here, everything that we own, our cars and everything, and no one's doing anything."

Through the help of an attorney, the Peelers finally forced their movers to release their belongings. They also sued and won a $17,000 judgment, but the company has since shut down and the Peelers haven't collected a dime.

Steve Peeler notes, "We had to dip into the kids' college fund and mutual funds we had. It's the biggest scam, the biggest organized crime, that I've ever seen."

Joe Harrison, president of the American Moving And Storage Association offers the following tips to protect yourself:

Avoid Low-Ball Internet Quotes - If it seems too good, it probably is. The Internet is full of crooks posing as movers, so get at least three estimates and discard the low ones.

Get References From Family/Friends - The best way to know if company is reputable is to talk to people who've used them such as friends, family and neighbors.

Check Company's Record - Look up their complaint history with the BBB; contact the Federal Department of Transportation to see if they're licensed and reputable; and get a list of reliable movers from local or national movers association like the American Moving And Storage Association and State Associations of Movers.

Get In-Person Estimates - Many people get estimates over the phone or online. It's a big mistake. Always have the company come to your house and see firsthand all the belongings you want moved. That way the estimate will be more accurate.

Ask About Extra Fees - Your mover will charge extra for packing materials such as boxes, tape, wrapping foam, and padding. Ask how much that costs and to save money, do most of the packing yourself. If your new house is on a narrow street, many movers will charge extra if they can't fit their truck on the street, so ask how much that will cost.

Get Everything In Writing – Many people make the mistake of signing a blank contract – that is a bad idea. The mover should put your estimate and all extra fees in writing on your contract upfront, as well as your pickup and delivery dates. Read your contract from top to bottom and make sure that all your belongings are listed.

To check a moving company's record, go to:



To file an official complaint against a mover with the Department of Transportation:

Call the Federal Motor Carrier Safety Administration at 888-DOT-SAFT www.fmcsa.dot.gov


For help in hostage situations:

Thanks for reading CBS NEWS.
Create your free account or log in
for more features.