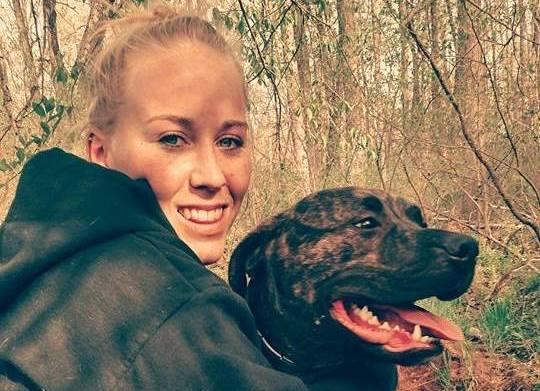 Woman mauled to death by her dogs while on a walk, police say
GOOCHLAND COUNTY, Va. -- Police say a 22-year-old woman found dead in Virginia was mauled to death by her dogs, CBS affiliate WTKR-TV reports.
Bethany Lynn Stephens' body was discovered in the woods on Thursday night, Goochland County Sheriff James Agnew said. Her father had called police around 8:20 p.m. when he went searching for her where she usually walked her dogs, Agnew said.
The two dogs each weigh more than 100 pounds, WTKR-TV reports. Police described them as pit bulls.
Police said the dogs appeared to be guarding Bethany's body and officers spent 60 to 90 minutes trying to catch them. The victim's body was taken to the medical examiner's office.
"It appeared the attack was a violent attack initiated by the victims' dogs while the victim was out for a walk with the dogs," Agnew said of the medical examiner's initial report. "The victim had defensive wounds on her hands and arms trying to keep the dogs away from her, which would be consistent with being attacked while she was still alive."
The first traumatic injuries she suffered were to her throat and face, Agnew said. "It appears she was taken to the ground, lost consciousness, and the dogs then mauled her to death," he added.
Agnew said the investigation is ongoing but there were no strangulation marks on her body and the incident was not ruled a homicide. The dogs are with Goochland Animal Control and the sheriff's office will pursue euthanization.
"It was an absolutely grisly mauling," he added. "In my 40 years of law enforcement I've never seen anything quite like it. I hope I never see anything like it again."
Thanks for reading CBS NEWS.
Create your free account or log in
for more features.