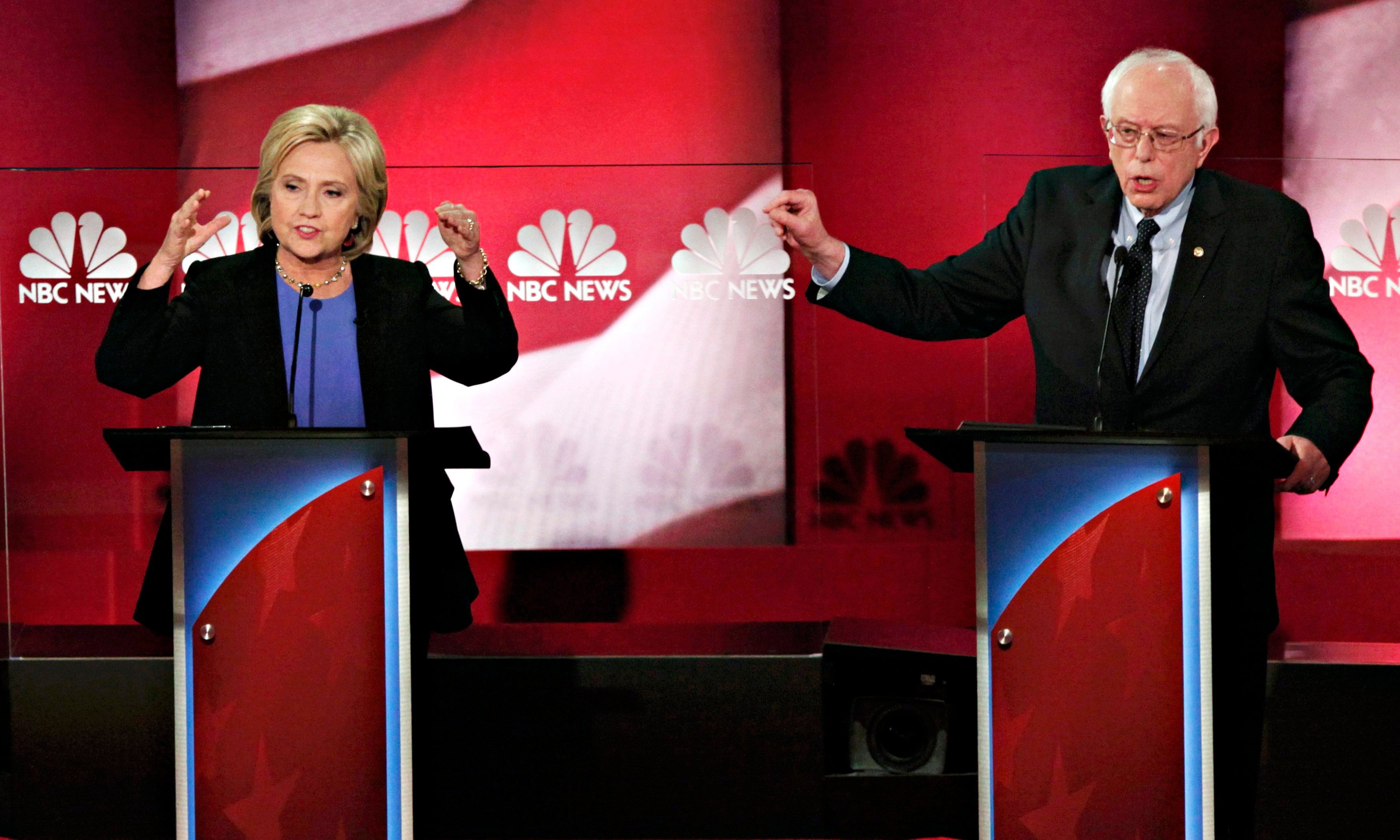 Democratic debate: Bernie Sanders hammers Hillary Clinton over Wall Street
Bernie Sanders slammed Hillary Clinton on the Democratic debate stage late Sunday night, hammering the former secretary of state over her relationship with Wall Street.
When asked about the differences between the candidates' plans to reign in the financial sector, Sanders responded that "the first difference is I don't take money from big banks."
"I don't get personal speaking fees from Goldman Sachs," he said before outlining his own plans to regulate commercial and investment banks by bringing back the 1993 Glass-Steagall Act.
"[Y]ou've received over $600,000 in speaking fees from Goldman Sachs in one year," Sanders said to Clinton.
In 2013, Clinton made $3.15 million from talking to groups like Goldman Sachs, UBS, and Morgan Stanley, according to a campaign release of her speaking fees.
That year, $225,000 was a standard fee for her speaking engagement to those banks.
Even former Maryland Gov. Martin O'Malley contributed to the Clinton bashing, accusing the former secretary of having a "cozy" relationship with financial institutions.
Clinton defended herself and President Obama -- who Sanders had hit with similar criticisms -- for taking donations from Wall Street. The president, she said, "has led our country out of the great recession" and pushed through "one of the most important regulatory" actions by passing the Dodd-Frank banking reform.
But Sanders was skeptical of the conflict-of-interest.
"Can you really reform Wall Street when they are spending millions and millions of dollars on campaign contributions?" the Vermont senator shot back. "And when they are providing speaking fees to individuals?"
Thanks for reading CBS NEWS.
Create your free account or log in
for more features.