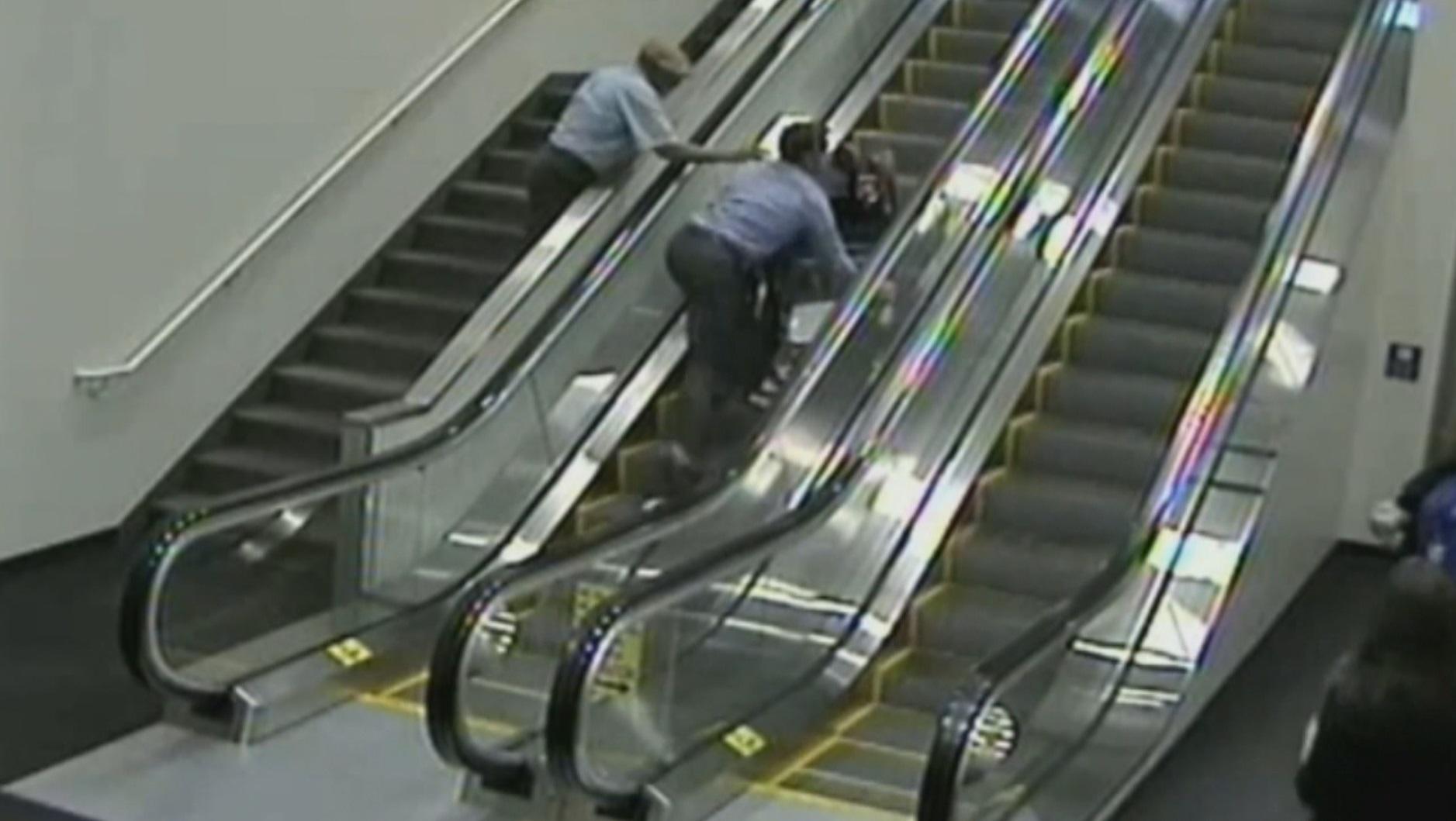 Family sues Alaska Airlines, contractor over elderly woman's fatal escalator fall
Warning: Some may find this surveillance video disturbing.
A great-grandmother's family is suing Alaska Airlines after she tumbled down an escalator in the Portland, Oregon, airport in a wheelchair. The troubling incident was caught on video. Bernice Kekona, 75, died three months after the fall that left her badly injured.
Kekona's family hired help to make sure she arrived safely to her connecting flight. But now they argue the airline and its contractor did not provide the service as promised, reports CBS News correspondent Adriana Diaz.

Kekona was coming home from a family vacation in Maui. She landed in Portland, and the family's attorney said they requested a wheelchair assistance service to escort her to a connecting flight. But surveillance video shows her wandering the terminal alone.
"She was provided assistance off the airplane and into her wheelchair by Alaska's company that they contract with, Huntleigh, and then she was left there, and she became confused and that led to the fall," attorney Brook Cunningham said.
Kekona appeared to confuse the escalator for an elevator. She fell down head-first while others tried to help her. The attorney took video statements from family members.

"I couldn't understand how a wonderful trip ended up so devastating," daughter Darlene Bloyed said, crying.
Kekona suffered multiple injuries, and Bloyed said "she was in constant pain." A wound on her right foot became infected, leading to amputation below the knee. A day after that surgery, Kekona died.
"All they needed was somebody to get her off the plane, use the escort service that they're required by law to provide … She would have been home perfectly fine," Cunningham said.
Alaska Airlines says in a statement: "It appears that Ms. Kekona declined ongoing assistance in the terminal and decided to proceed on her own to her connecting flight." The airline also noted her reservation did not note any "cognitive, visual or auditory impairments."
We reached out for comment from the wheelchair contractor but have not heard back. The family's wrongful death complaint does not specify any monetary damages, but it says Kekona's medical bills from the fall totaled nearly $300,000.
Thanks for reading CBS NEWS.
Create your free account or log in
for more features.