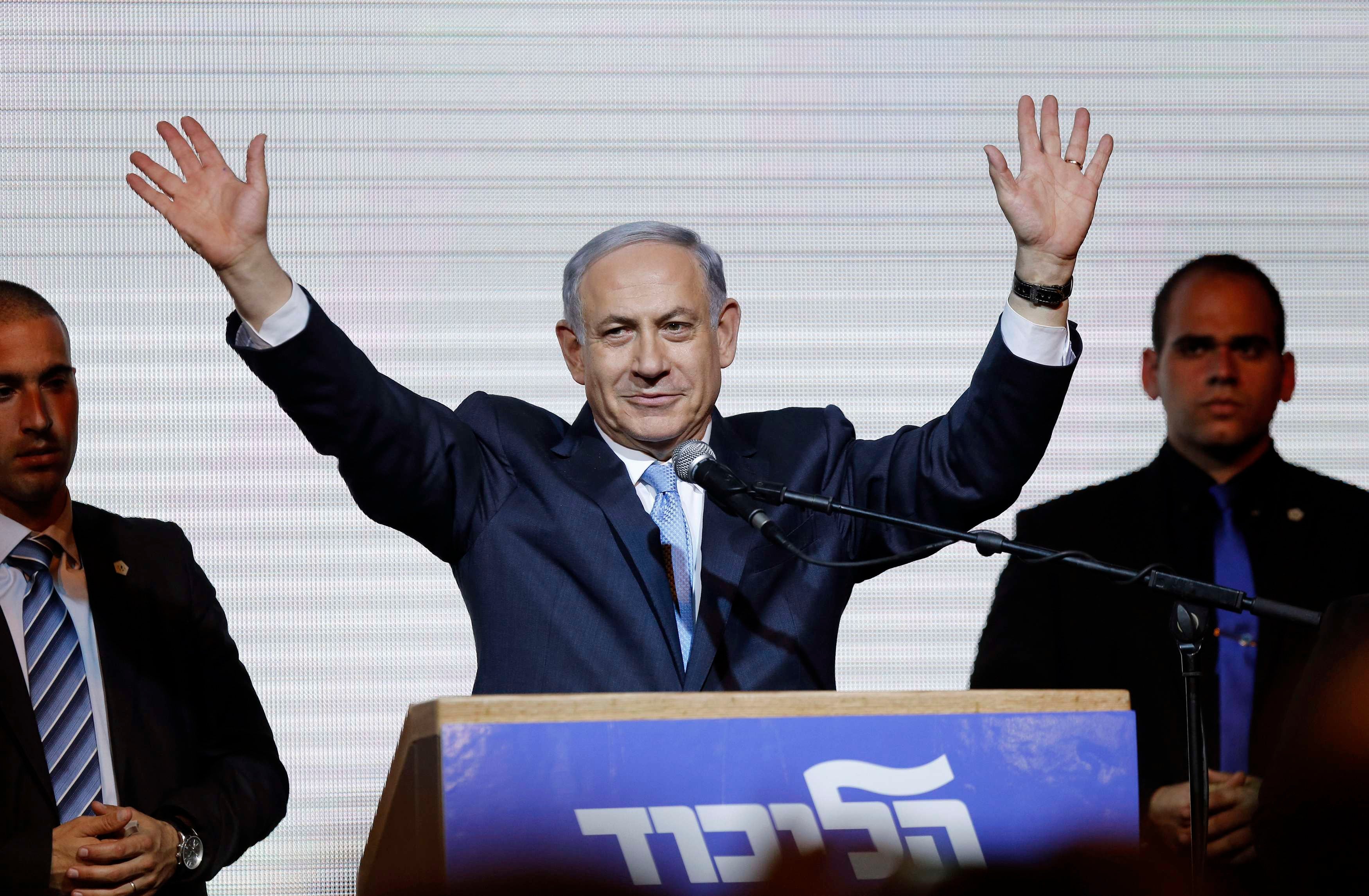 Benjamin Netanyahu insists he supports "realistic" two-state solution
Israeli Prime Minister Benjamin Netanyahu on Thursday insisted that he supports a "realistic two-state solution" between Israel and Palestine, even though he abandoned his support for a two-state solution in the final days of his hard-fought re-election campaign.
"I haven't changed my policy," Netanyahu said in an interview with NBC News, specifying that he has since 2009 embraced the concept of a "demilitarized" Palestinian state that recognizes the Jewish state of Israel.
"What has changed is the reality," he said. "I want a sustainable, peaceful, two-state solution, but for that, circumstances have to change."
The Israeli leader said that Palestinian Authority leader Mahmoud Abbas must recognize Israel as a Jewish state, abandon their pact with Hamas, and "engage in genuine negotiations with Israel for an achievable peace."
He added, "We also have to make sure that we don't have ISIS coming into that territory, it's only two dozen miles away from our borders, it's thousands of miles away from yours."
During his campaign, Netanyahu said, "I was talking about what is achievable and what is not achievable... You have to have real negotiations with people who are committed to peace."
Netanyahu's insistence that he could support a two-state solution comes hours after the White House signaled that his opposition to a two-state solution could prompt a significant shift in U.S. policy. For instance, the U.S. could accept a United Nations Security Council resolution recognizing a Palestinian state, CBS News chief White House correspondent Major Garrett reports.
Netanyahu said Thursday that a vote for Palestinian statehood would create "a terrorist state."
"Iran says that they will arm the West Bank the way they armed Gaza," he said decrying recent rocket attacks against Israel from Gaza.
"We need the conditions of a recognition of Jewish state and real security in order to have a realistic two-state solution," he said.
Thanks for reading CBS NEWS.
Create your free account or log in
for more features.