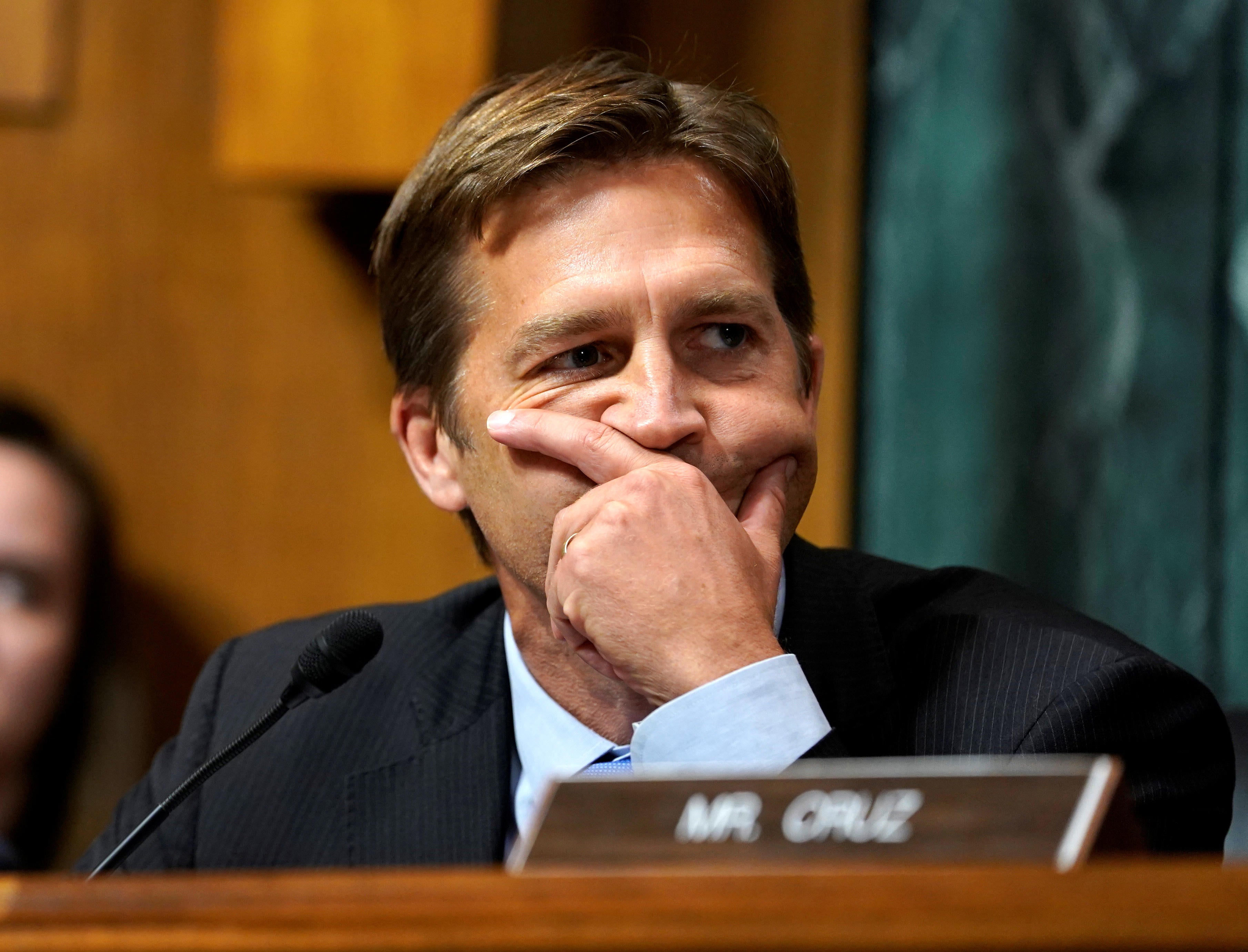 Ben Sasse calls on Justice Dept to investigate its treatment of Jeffrey Epstein
Nebraska Sen. Ben Sasse, a Republican, has sent a letter to the Justice Department asking it to investigate its treatment of Jeffrey Epstein, the multimillionaire serial sex offender who signed a deal with the U.S. government years ago that effectively ensured that many of the victims of his crimes would be denied the ability to comment on or object to the leniency of his sentence.
Sasse's letter comes in response to a Miami Herald investigation published last week that found that Labor Secretary Alex Acosta, who was once a U.S. attorney, is the federal prosecutor who signed the deal, which kept his sentencing quiet and protected some of his accomplices. According to the Herald, Acosta and one of Epstein's lawyers agreed to a non-prosecution plea deal wherein Epstein pleaded guilty to two prostitution charges in state court and served just 13 months in prison.
Epstein and four co-conspirators received immunity from federal prosecution, and the deal also granted immunity to unnamed "potential co-conspirators." Acosta agreed to have the deal sealed until after it was approved by a judge, preventing any of the victims from learning about the deal.
Sasse is the chairman of the Senate Judiciary Committee Subcommittee on Oversight, Agency Action, Federal Rights and Federal Courts.
"The fact that federal prosecutors appear to have crafted a secret, sweetheart deal for this child rapist should engrage moms and dads everywhere," Sasse wrote in his letter. He did not single out Acosta specifically.
"I am particularly concerned about this reporting indicating that federal prosecutors went out of their way to arrange this sweetheart deal for Epstein and conceal it from the women and girls that he had abused who could have objected to it, in apparent violation of federal law," Sasse wrote. He asked the Justice Department to "open an investigation into the instances identified in this reporting of possible misconduct by Department of Justice employees that fall within the jurisdiction of your office." He also asked the department to respond by Dec. 7.
Sasse's letter comes the day after 15 House Democrats called for the Office of the Inspector General at the Department of Justice to investigate actions taken by Acosta when he was a U.S. Attorney for the Southern District of Florida.
A last-minute settlement was reached Tuesday in a long-running lawsuit involving Epstein that would have allowed some of his accusers to testify, but there is another legal effort by some of his accusers to nullify his original plea agreement, the Associated Press reported.
Thanks for reading CBS NEWS.
Create your free account or log in
for more features.