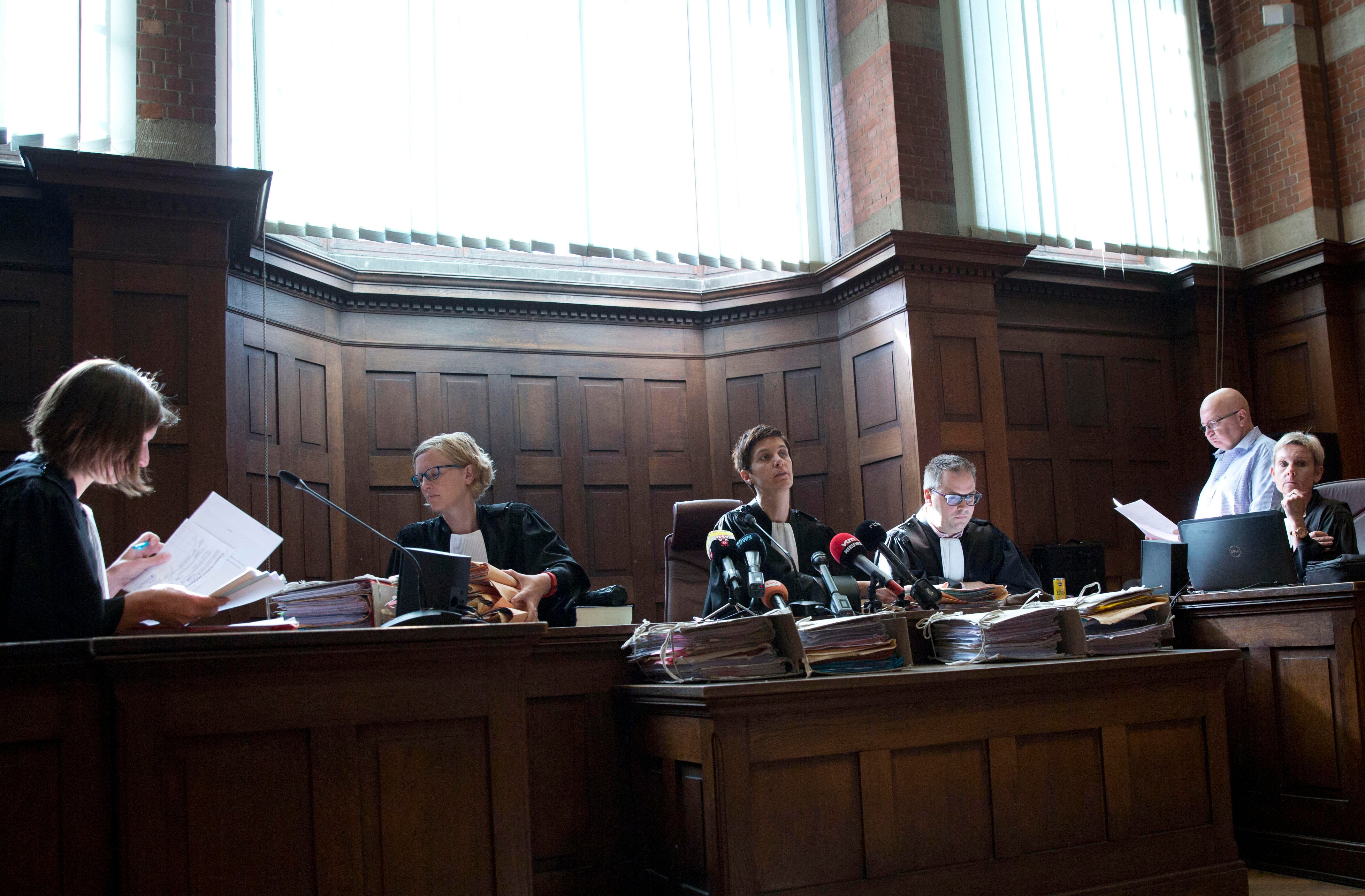 Parents convicted in son's death linked to alternative diet
DENDERMONDE, Belgium -- A Belgian court has convicted two parents for their part in the death of their infant, who succumbed to malnutrition and dehydration because they were firm believers in alternative diets.
The court gave both a suspended six-month sentence Wednesday because they failed to take adequate action to take care of baby Lucas, who died with organs shrunk to half their size and without any fat around them.
Britain's Independent newspaper reported, the seven-month-old baby died weighing just 9lbs after his parents fed him an alternative gluten-free, lactose-free diet.
According to local media, the parents of baby Lucas ran a natural food store in the town of Beveren in Belgium. They were attempting to raise their son on an alternative diet that included quinoa milk. Doctors had warned that such a diet is generally unsuitable for such young children.
According to The Independent in Britain, the court heard that his mother and father failed to seek medical attention despite the baby gasping for air in the days before his death. An autopsy showed he was dehydrated and his stomach was completely empty.
Judge Mieke Butstraen said the demise of seven-month-old Lucas was "the result of the systematic offer of food which was not suitable."
Because of that "his health was seriously impeded and he eventually died."
Public prosecutors in Belgium blamed the parents for their son's death, according to The Independent, saying: "The parents determined their own diagnosis that their child was gluten intolerant and had a lactose allergy.
"Not a single doctor had a dossier about Lucas and child protection services did not know about them."
They also said the parents drove to a homoeopathic doctor on the other side of the country when the baby was starving instead of going to the nearest hospital.
"We never went with Lucas to a doctor because we never noticed anything unusual." Lucas's father, identified only as Peter S, said in court.
The mother, identified as Sandrina V, said: "Sometimes he gained a little weight, sometimes he lost a little. We never wished for the death of our son."
According to their lawyer Karine Van Meirvenne, the parents thought Lucas had an eating problem, according to the independent article.
The case has caused a major uproar about the use of alternative medicine and the responsibility of parents in raising their kids.
The parents could still appeal the sentence.

Thanks for reading CBS NEWS.
Create your free account or log in
for more features.