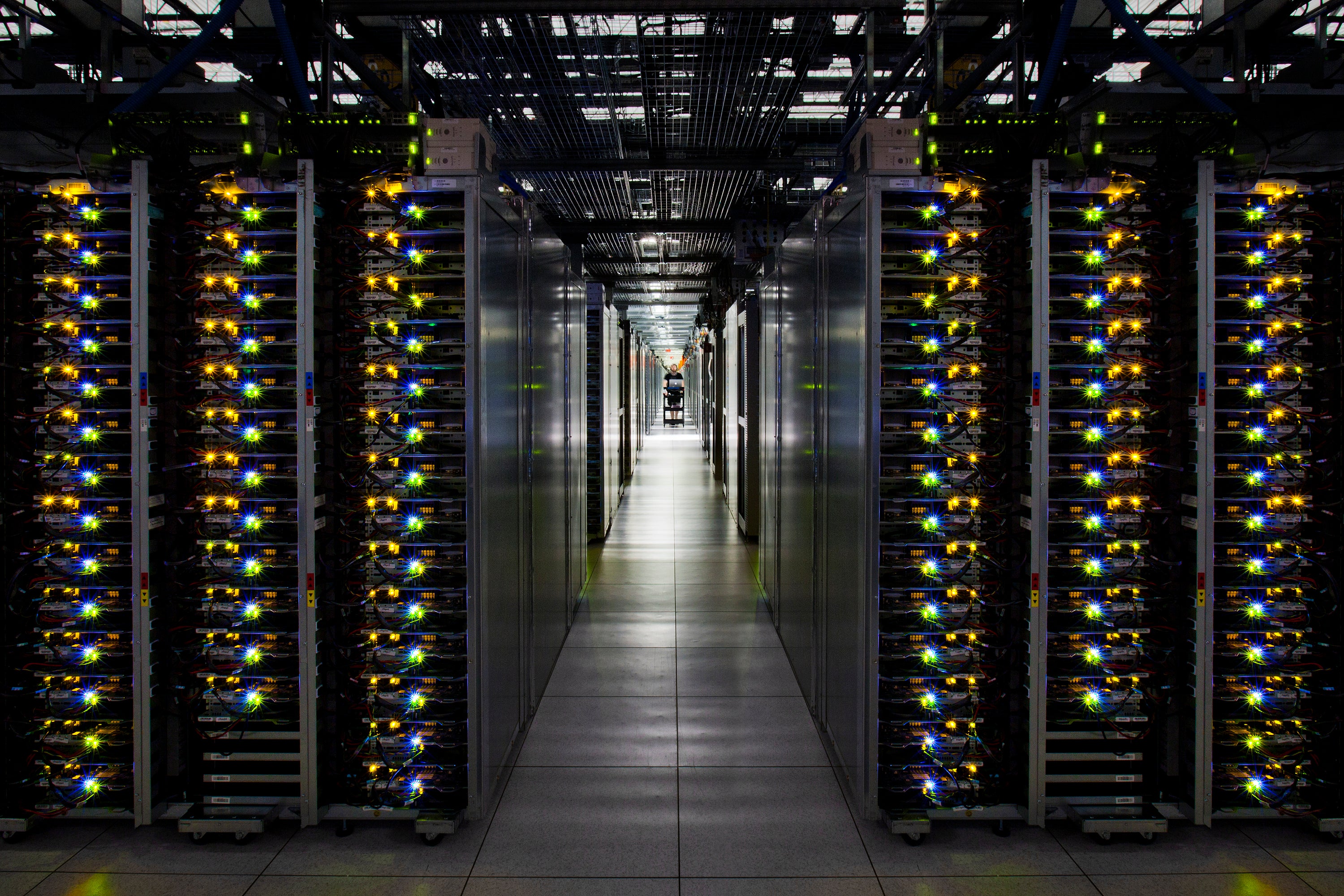 Behind the cloud: A tour of Google's secretive data facilities
(CBS News) We've all heard about the data "cloud," but just where does all the information behind our digital identity and browsing habits live? CBS News' Michelle Miller was granted access to Google's top secret facilities to find out.
The tech giant has 12 data centers -- eight currently in use and four under construction -- around the world, which serve as the main force behind the search engine and contain sensitive information about Google users. For the first time, the company allowed cameras inside their highly-secure data center in Lenoir, N.C.
For years, the company refused to acknowledge these data centers even existed and all visitors have to sign a non-disclosure agreement. Every person entering and leaving is tracked and if more than one person enters the doors at once, alarms sound.
Miller spoke with Google's senior vice president of technical infrastructure -- and one the company's first employees -- Urs Holzle, who is charged with running all of Google's data centers. He is known within the industry as the infrastructure czar.
Holzle showed Miller Google's networking room, the first place Google requests are routed before heading to the server floor, which houses 55,200 servers. CBS News' visit was the only time the company plans to allow cameras on the server floor, but in an effort to promote transparency, Google will now share videos and pictures of all of their data centers on their website.
Tour Google's international data centers
Holzle also spoke to Miller about Google's energy use, an issue that has been somewhat controversial for the search engine company recently. Speaking to their energy use in North Carolina, he said, "The power here comes from whatever the local utility provides...in North Carolina, it's about two-thirds coal. We are currently at about 35 percent of renewable energy and we're aiming to get eventually to 100 percent."
In that effort to reach full energy efficiency, Google has replaced the air conditioners with a water-based cooling system. They've also taken simple measures to yield big energy savings -- like raising the temperature on the server floor from 68 degrees to 80 degrees. Holzle said the company saved over $1 billion "through these efficiency measures." Google also says only 10 percent of the electricity at the Lenoir data center is not used to directly power the servers.
For Miller's full report, watch the video above. And, take a virtual tour of Google's Lenoir, N.C., data center: walk through the center here, browse Google's newly released photos to discover more about "where the internet lives," or check out one of their data centers via Street View video technology.
Thanks for reading CBS NEWS.
Create your free account or log in
for more features.