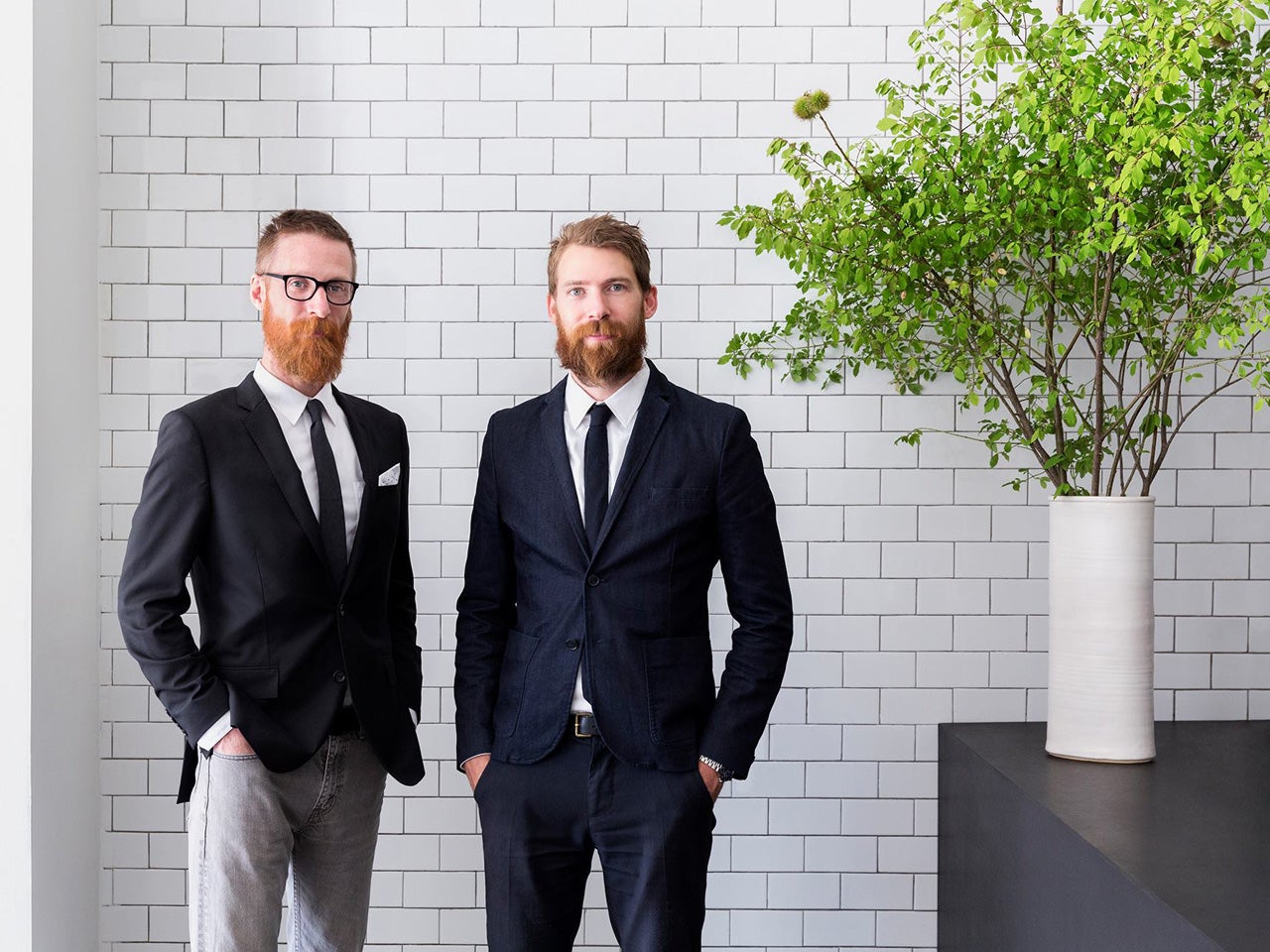 What's behind the great hipster chocolate scandal?
NEW YORK -- A scandal is roiling the world of fancy chocolate: Did two brothers misleadingly sell remelted chocolate and sprout beards to cultivate a hipster appeal?
The headlines began after a site called DallasFood.org published a series about Rick and Michael Mast, who have been toasted in food circles for their stylishly wrapped chocolate bars that can cost $10 a piece. The problem is that the brothers described their company as "bean-to-bar," or chocolate made from scratch.
In the "Mast Brothers: What Lies Beneath the Beards," DallasFood.org outlined how the pair initially used melted industrial chocolate, referred to as couverture. The series concluded by calling the brothers the "Milli Vanilli of chocolate," a reference the pop duo who lip synced their way to fame.
In response, the Mast Brothers acknowledged using couverture in the past, but said they were open about the practice at the time. They say they haven't used remelted chocolate since 2009.
The brothers say they always considered themselves "bean-to-bar" because they were making at least some chocolate that way from the start.
Fueling the controversy are photographs showing the transformation of the brothers' appearance. The before shots show them clean shaven. In the after photos, they're bearded with Amish overtones.
Here's what Rick Mast had to say at the brothers' Brooklyn factory:
Q: What is extent to which you used remelted chocolate, and when did that stop?
A: First and foremost, we're 100 percent a bean-to-bar chocolate company. That's important because the public has been disserved by the media and sensationalist headlines to promote this idea that we're not that.
Q: But you've said in response to the stories that you did use remelted chocolate in the past.
A: Right, absolutely. In the first year or so, we would purchase couverture for all sorts of experiments, which is something we have always been honest and open about. That's gotten so out of proportion, that we were hiding it.
We told chefs, we told competitors, we told colleagues, we told the press that we were using couverture for all sorts of different stuff we were working on.
Q: Did that include using remelted chocolate in the bars you were selling?
A: We have never, ever remelted chocolate and sold it as bean-to-bar chocolate.
Q: Were bars that were made bean-to-bar labeled as "bean-to-bar"?
A: If people would ask, 'Did you make these bars bean-to-bar?' We would say yes.
Q: But if it's not labeled which ones are bean-to-bar, how would people know which is which, unless you told them?
A: We weren't even labeling bean-to-bar as "bean-to-bar." I understand if we put a chocolate bar out there that said "bean-to-bar," and it wasn't - that is 100 percent misleading. But if you're not doing that and you are telling people that this is not bean-to-bar, I don't know what else to do.
Q: Another part of what fueled the story is the transformation of your image.
A: Before I had a beard, I didn't have a beard. I know, it's a big scandal. I like to dress like I dress. We grew beards because my brother and I made a bet that once we sold X amount of bars, we wouldn't shave. And we stuck with it.
Q: Have you thought of changing your look as a result of all this?
A: No. I think people might underestimate my ability to focus on just what we need to do, which is make great chocolate and grow a beautiful business.
Q: Looking back, is there anything you would do differently in the early days?
A: No. You're talking about a nearly decade ago. You're talking about something I was open about then, and I'm telling you now. We never lied about using couverture.
Q: Have any clients called and said they want to rethink their orders?
A: No, absolutely not. That is the amazing thing out of all of this. If anything it's just reaffirmed our relationships even more. The silver lining is that sales are great.
If anything, this is going to create a lot of great awareness.
Thanks for reading CBS NEWS.
Create your free account or log in
for more features.