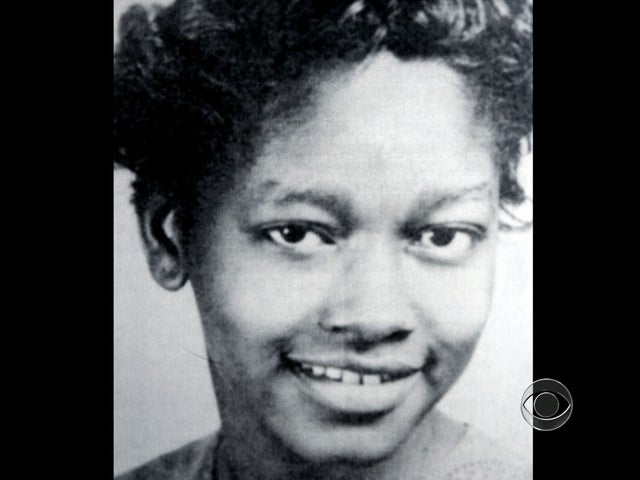 Before Rosa Parks, another woman defied segregation
(CBS News) NEW YORK - The president and congressional leaders Wednesday unveiled a statue of civil rights pioneer Rosa Parks, the first black woman so honored in Statuary Hall. She is seated in tribute to her refusal to give up her seat on a bus to a white man, as the law then required. But there is also an unsung hero in this story, and we caught up with her.
Claudette Colvin was just 15 when she refused to give up her seat on a segregated bus in Montgomery, Alabama. It was nine months before Rosa Parks' act of defiance in 1955.
"[The bus driver said], 'Give me those seats,'" Colvin recalled. "Three of the girls got up and moved. But I remained seated."
Colvin said she drew her strength from African-American abolitionists she had just learned about in school.
Obama, Congress unveil new Rosa Parks statue at Capitol
Rosa Parks stamp unveiled for late civil rights icon's 100th birthday
"It felt like Harriet Tubman was pushing me down on one shoulder," she said, "and Sojourner Truth was pushing me down on the other. They put me in the patrol car."
Colvin's arrest and conviction caught the attention of community activists looking for a case to challenge segregation laws in court. Rosa Parks was the secretary of a local civil rights organization and took Colvin under her wing.
"She thought I was this overgrown teenager that sassed white people," Colvin said. "She realized that I really was intellectually mature enough to know right from wrong."
But ultimately Parks, a seamstress with a spotless reputation, was chosen to be the face of the boycott. Leaders believed that Parks would garner strong public support unlike Colvin, who'd become pregnant.
Is Colvin sorry she wasn't picked? "No," she said. "I'm glad that they picked Mrs. Parks because I wanted that bus boycott to be 100 percent successful."
Parks continued to help lead the Montgomery bus boycott. But it was the federal lawsuit filed by Colvin and three other women -- Aurelia Browder, Mary Louise Smith and Susie McDonald -- that resulted in a landmark Supreme Court decision. That ruling in 1956 outlawed segregation on public transportation.
"There were many African Americans," said Colvin, "many, many stories similar to my story."
Stories of courage in America's march for justice.
Thanks for reading CBS NEWS.
Create your free account or log in
for more features.