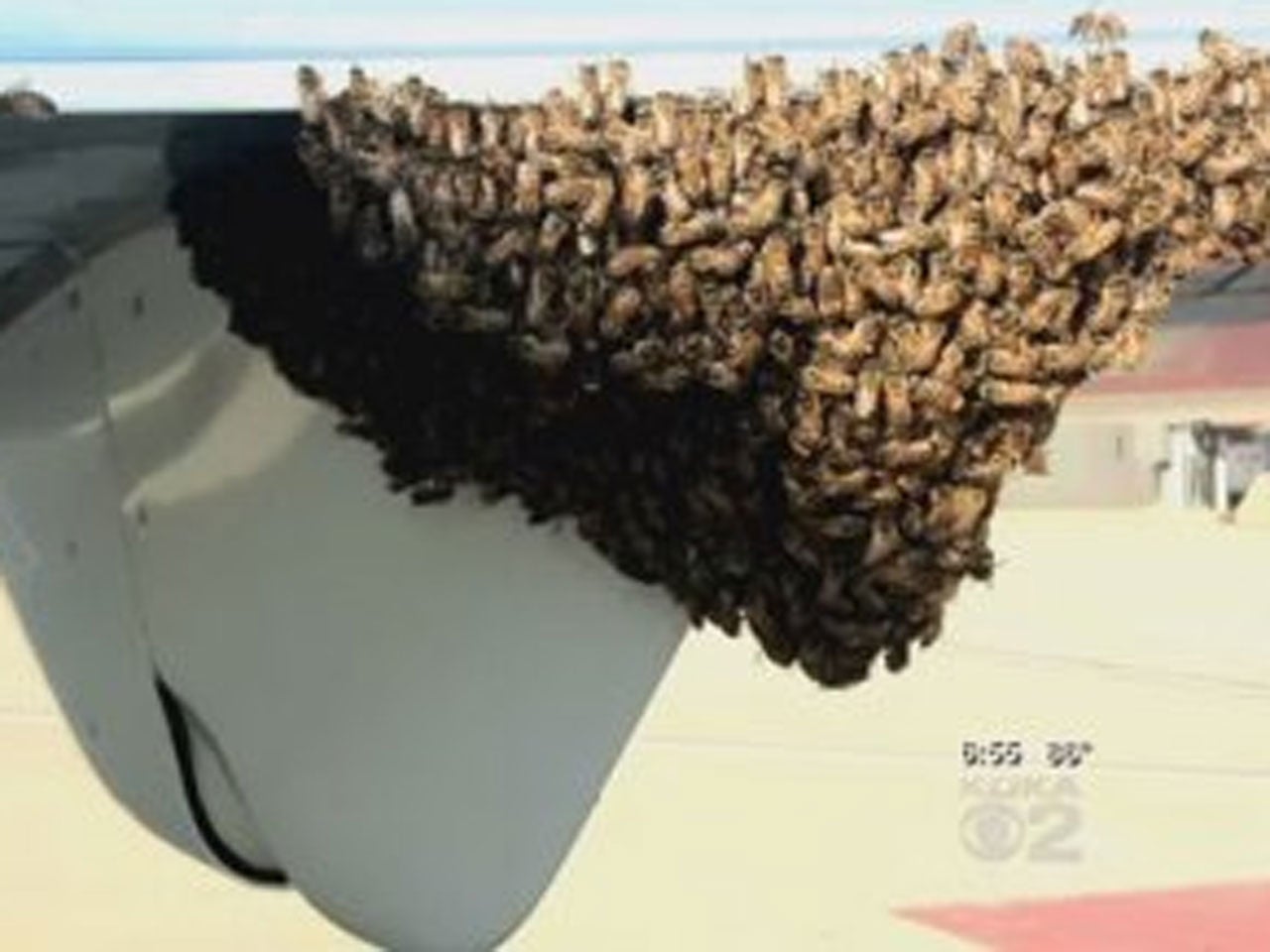 Bees delay Delta flight at Pittsburgh International Airport
(CBS News) Forget snakes on a plane: Pittsburgh International Airport is dealing with the real-life problem of bees on a plane.
A Delta flight headed to New York on Wednesday night was delayed because a swarm of bees decided to hitch a ride on one of the plane's wings before takeoff.
"They were getting ready to fuel and they came around the corner of the plane and right there on the wing is a cluster of honeybees," Master beekeeper Stephen Repasky of Meadow Sweet Apiaries said to CBS Pittsburgh station KDKA-TV. "It was a shocker to a lot of people."
This was the fourth swarm at the airport, according to Repasky. Last May, 25,000 to 30,000 bees landed on the Taxiway-C light.
The honeybees are a protected species, which means that they can't be killed and must be moved to another location. Repasky took the bees home in a box and will release them at a later date.
When bee colonies get too big, the queen takes off with half of the bees to find a new home. Repasky said that means it could be a 40-foot tree or the wing of a jet liner. Because it happens so often at the airport, Repasky believes there is a honeybee colony somewhere on the premises.
"Specifically, the airport authority have gone through great lengths to make sure that honeybees receive special attention," he said.
Thanks for reading CBS NEWS.
Create your free account or log in
for more features.